Charter-97 Must Be Saved At Any Cost
6
Natallia Radzina
30.04.2019, 10:07

56,704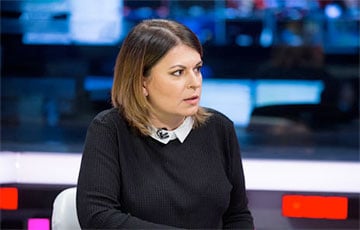 Over the past month, 74 people have supported us.
Charter97.org Chief Editor Natallia Radzina spoke about the site's situation:
– Dear readers of Charter-97!
Thank you for the assistance that you render to our site. We have been able to work for another month due entirely to your solidarity. Last month, 74 people donated money, in deed and not in name supporting freedom of speech in Belarus.
The hope came to me that the worst is over. At least, we were able "to take breath." The other day we were supported by the authoritative human rights organization Amnesty International (Amnesty International), with which we will implement a project.
The Polish Foundation for International Solidarity invited us to implement a three-month project. Negotiations are still on, but we have already been invited to sign the contract.
At the same time, we turned to several new funds that are considering the possibility of cooperation with the Charter-97 website. The search for new partners continues.
During these difficult months, I heard a lot of words of support and solidarity from politicians, human rights activists, journalists, ordinary readers from all over the world. They all say one thing – the Charter-97 website must be saved at any cost.
I would like to express special gratitude to the Rada of the Belarusian People's Republic and personally to its President Ivonka Survilla for awarding the BPR Medal to me. This has tripled my strength.
So far, unfortunately, I cannot say that all problems with the financing of the Charter97.org website have been resolved. We still need your support. Stable editorial work is allowed for until the end of the summer.
Thank you once again. For your and our freedom!