Leanid Zaika To Lukashenka: Stop This Apple-Pear Compote!
9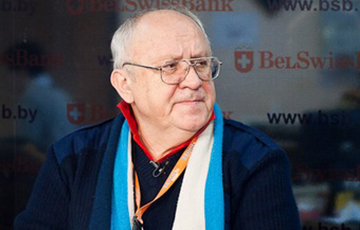 The economist has named three countries for integration instead of Russia.
Head of the Strategy Analytical Center Leanid Zaika has criticized the current "economic integration" between Belarus and Russia.
– We must abandon this old mercantile stupid approach, – he said in the program on primus.by. – Aliaksandr and Vladimir are not economists and cannot understand that the economy of integration is the economy of joint scientific and technical complexes. It's about joint production and intellectual ties. It's when your professors come to us, and our students come to you for training. And there is no need to drive these apples and pears back and forth! Stop this compote!
The economist believes that three countries – the Netherlands, Sweden and Ireland – are promising for Belarus in terms of integration cooperation.
– We need the Dutch badly. Especially their cows. We can offer the Netherlands the land, as it is known that during the global warming it will go under the water, while Belarus is above the sea level, – Leanid Zaika notes. – We can arrange a number of measures aimed at mutual economic cooperation with the Netherlands. Let's invite them to our agriculture here. Can't we spare them land? We give it to the Arabs. And they will start growing garlic, onions! We don't have any onion seedlings over here. And we won't have to bring flowers. We will build greenhouses, wind turbines, Dutchmen will build us canals.
The economist is sure that Sweden is suitable for us as an energy partner, and that Ireland – as the assembly shop of all the world's corporations.