"Fish Rots From Head, We Need To Change Whole System"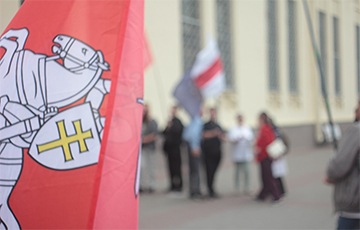 Lukashenka's "stability" is just still water in the swamp.
This is what the citizens of Minsk say when they come to pickets aimed at collecting signatures for the civil campaign European Belarus, the press service of the campaign reports.
- In general, I want to vote for something new, for some changes," - one of the picketers said on September 15. - This "stability" is no longer good. I am for the opposition, for the changes.
There are a lot of problems, we need to change the whole system. As they say, fish rots from the head. A man who has been in power for 25 years tells us about some kind of "stability", while this "stability" is just still water in the swamp.
Everything seems to be in place in Minsk, but if you just go outside the ring road ... I'm not from Minsk, but from Vitsebsk region, Sharkauschyna. People there are nearly dying, collective farms are dying. Look how our neighbors - Poles - develop. We started from the same site, we can say. In the past, the Poles used to buy from us, but now we buy from them, we take everything from there. How they live and how we live - heaven and earth.