Lukashenka Returns Homel Teacher Who Threatened Her Student To School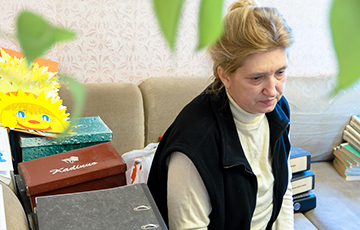 The teacher will work in the same position.
There is information on the Internet that the teacher has been reinstated.
This was confirmed by the Homelskaya Prauda newspapaer and a source in the secondary school № 15.
We shall remind you that the conflict situation arose in the school last week. The incident was recorded on the phone by the boy's classmates during the lesson, while the parents posted the video on the Internet.
As a result, the teacher was fired. The case received a huge resonance in society. Opinions were divided. Many parents of the pupils took the side of the teacher.
Siarhei Paroshyn, the head of the main department of education of the regional executive committee, commented on the information received by the journalists: "There was a direct order from Lukashenka to reinstate Liudmila Ivanauna at work. The teacher will work in the same position. Lyudmila Ivanauna has been teaching at this school for 35 years."