Investigation Of Corruption During Installation Works At BelNPP Started In Belarus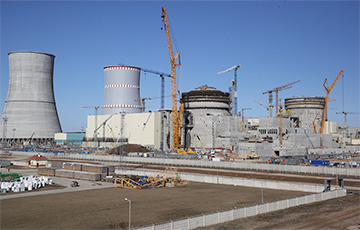 The Investigatory Committee began an investigation into the receipt of a bribe by an employee of the construction subsidiary of Rosatom.
The Office of the Investigatory Committee for the Hrodna region is investigating a criminal case under Article 252 of the Criminal Code of Belarus ("commercial bribery") against Dzmitry Zinouyeu, head of the ventilation and fire extinguishing systems department of the Atomstroyexport representative office (ASE, part of Rosatom). This is stated in a letter distributed in the Belarusian media. A source in Rosatom confirmed to RBC the existence of such letter.
Zinouyeu was detained in April 2019 by the state security bodies of Belarus while receiving a bribe from the representatives of the Russian company SPE Ventechservice and the Belarusian Levanta Group. Their names were not disclosed.
A letter from BelNPP Director General Mikhail Filimonau to Alexander Tatko, Vice President for Security of the ASE representative office in Belarus, said that Zinouyeu had insufficient control over the installation of ventilation equipment and the air conditioning system during the construction.
The BelNPP Directorate confirmed media reports about the identified shortcomings regarding the installation of the air conditioning system at the station facilities. "The facts [published in the media] were revealed by the technical supervision service of the BelNPP. In accordance with the established procedure, the BelNPP jointly with the ASE conducted an internal investigation," the site of the nuclear power plant's directorate says. "All comments on the installation of the air conditioning systems of the station have been deleted. The officials guilty of violation of production were removed from the construction site," the message says. To prevent such actions, the regulatory documentation on the control of instruments and equipment entering the BelNPP construction site was revised, the directorate noted. The representative of the ASE refused to comment.
On September 24, the construction site of the BelNPP near Astravets, Hrodna region was visited by head of Rosatom Alexei Likhachev. The first block of the station should be put into operation in November. The deadlines have been moved forward by a year due to an incident that occurred in the summer of 2016, when the contractor dropped the reactor vessel intended for the Belarusian nuclear power plant during overloading. Rosatom subsequently stated that the vessel had not received any serious damage. "The maximum that we can talk about is the factory paint that has been worn out on the vessel due to the friction of metal lines," said Rosatom First Deputy Head Alexander Lokshin. However, the Ministry of Energy of Belarus asked to replace the fallen vessel, and it was sent back to the manufacturer - the Atommash plant.