Viktor Shenderovich: It's "Detonated" In Belarus
24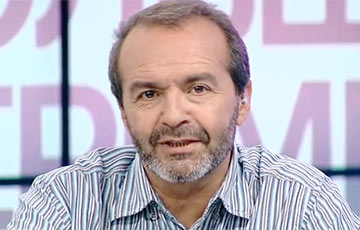 The nation has come out as one.
Famous publicist Viktor Shenderovich has compared the revolutionary situation in Belarus with the state of society in Russia.
- The country is smaller, the nation is more united, - Viktor Shenderovich said on the Echo of Moscow. - We have already said that we do not have a nation, but it was discovered there. There, the flag of Belarus means something to the national consciousness. We do not have any ideology that would unite us all against the authoritarian regime head. These are significant differences.
However, it's poorer there, so it was a catalyst to the detonation. Yep, it took a quarter of a century to happen.
It is clear what it has detonated in Belarus. And it will not be as it used to be.
It is clear that it will either detonate, or will finally degrade in our country. The choice is not very big anymore.