Vladimir Makei's Wife Contracted Coronavirus
53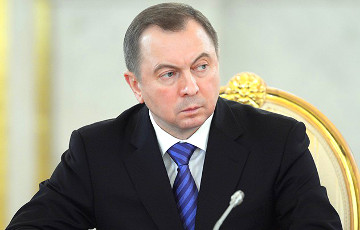 The Minister of Foreign Affairs self-isolated.
Vera Polyakova, the wife of the Minister of Foreign Affairs, actress of the theatre and cinema, TV hostess, contracted coronavirus. Vladimir Makey self-isolated.
Vera Polyakova wrote about her state of health on Facebook. She posted a photo from the TV studio and wrote that "it was the last broadcast on October 14 when I still felt comfortable".
"The other six days are as in a fog. I have a terrible weakness, fever, feel like some unknown force had drunk all my energy. The result is predictable: I am in hospital with coronavirus", wrote Polyakova.
Anatoly Glaz, press secretary of the Ministry of Foreign Affairs, tells tut.by that Vladimir Makei self-isolated when he learned his wife's test results.
- The minister works remotely, said Glaz.