Biden Demands Sanctions Against Lukashenka's Entourage
55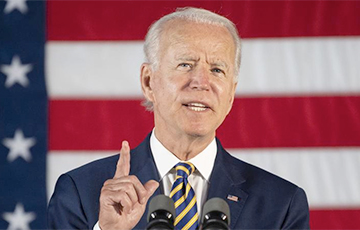 The offshore accounts of the dictator's helpers must be frozen.
U.S. presidential candidate from the Democratic Party Joe Biden said that if elected he would increase pressure on Lukashenka's comrades-in-arms. He also promised to work on an economic plan to support democratic Belarus, Reuters reports.
- The international community should extend sanctions against Lukashenka's associates significantly and freeze the offshore accounts where they keep their stolen money, - Biden said in his statement.
He also promised that if he wins the election he will work "with European partners and allies to develop an economic support plan for a truly sovereign, democratic Belarus".
- Until then, I will continue, together with Sviatlana Tsikhanouskaya and the Belarusian people, to call for a peaceful transfer of power, the release of all political prisoners and free and fair elections so that the Belarusian people can eventually realize their democratic rights, for which so many sacrifices have been made, - Biden said.
The U.S. presidential candidate also condemned the ongoing human rights violations in the country.
Earlier, the U.S. imposed sanctions against eight Belarusian officials, including representatives of the Interior Ministry and the Central Election Commission.