Rector of Homel Medical University: All Medical Students Should Get Experience in the "Red Zone"
5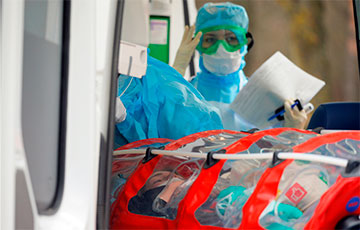 Students are sent to work with COVID-19 patients.
Under the conditions of the second wave of the spread of coronavirus, students of medical universities in Belarus will be maximally preserved full-time education, Deputy Minister of Health Alena Bohdan said, the press service of the Ministry of Health reported.
A representative of the department on Tuesday met with young people who are currently studying at the Homel State Medical University and answered their questions, including about a possible change in the educational process due to an increase in cases of COVID-19 infection in the republic.
According to the press service, Bohdan assured medical students that for them, despite the second wave of coronavirus, the full-time form of learning to acquire knowledge will be preserved as much as possible.
In turn, the rector of the university, Ihar Stoma, noted that the experience of volunteering during a pandemic would be useful for future doctors: all students should get the experience of working in the "red zone."