Staryja Darohi Resident Showed How Queues To Doctor Look Like Now
7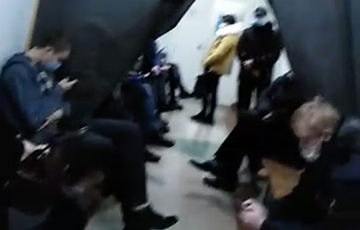 The video reflects the real situation with the coronavirus in the country.
- This is how the queues to the doctor in Staryja Darohi look. By eight in the morning, there were already more than three dozen people, - the reader of the Charter-97 telegram-channel writes.
The rest of the people are standing in the street. Those who have arrived by car are sitting inside them. The flow of people does not stop.
This is the situation with the coronavirus in our town, with a population of less than ten thousand.