March Of Wisdom Held In Minsk
22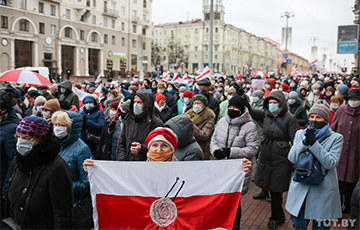 Thousands of pensioners came to the city center for a protest action.
The traditional March of Pensioners and Doctors is taking place in Minsk today. The action began in Independence Square, which was cordoned off by Lukashists. However, this did not prevent the participants of the March from gathering.
The Charter97.org website provided live coverage of the March.
16:09 The real heroes of today are Belarusian pensioners who, despite the intrigues of the Lukashists, managed to get to Yakub Kolas square.
16:01 Another column makes its way by roundabout ways to Yakub Kolas Square.
15:59 A rally of pensioners is also taking place in Zhodzina.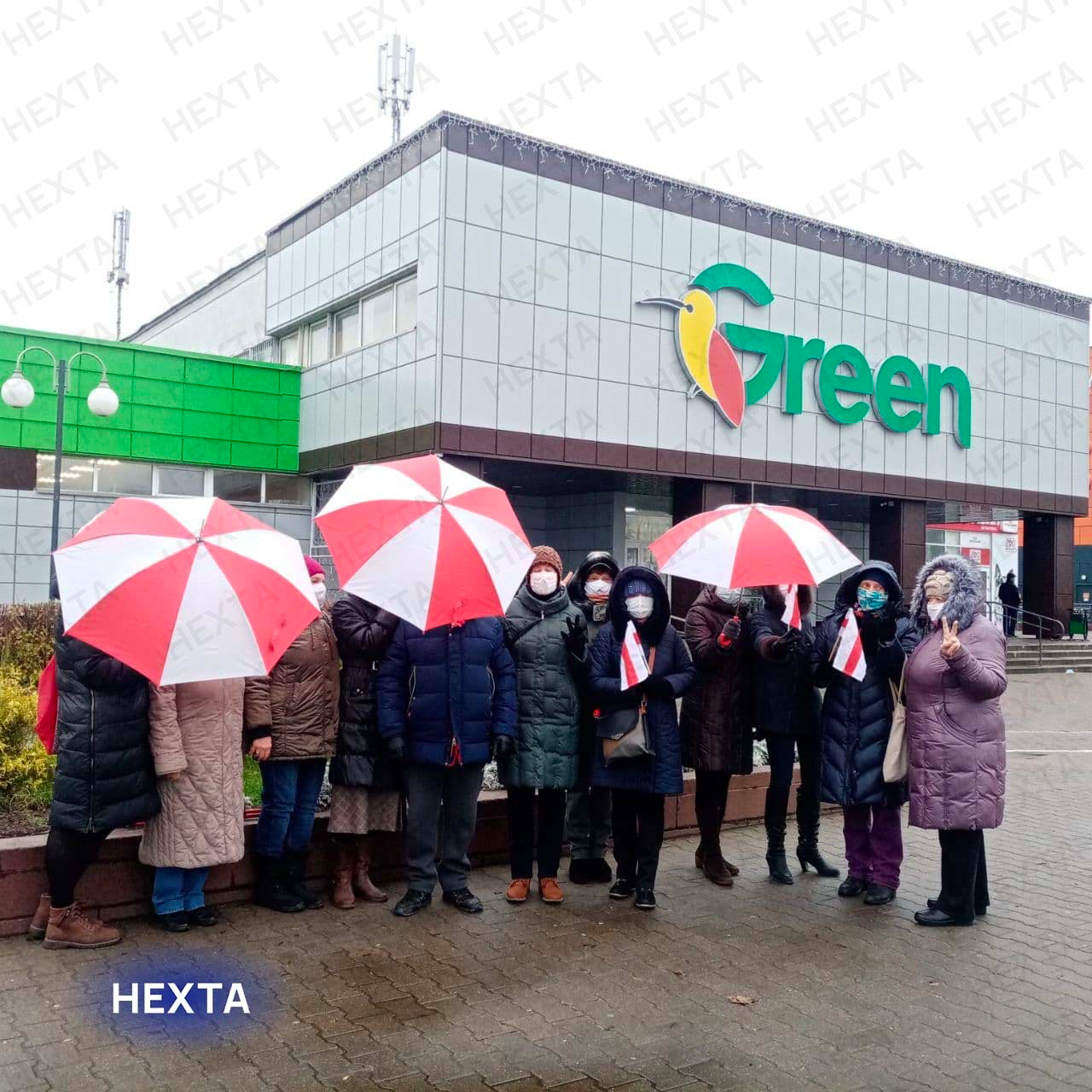 15:58 Despite the opposition of the security forces, part of the column has managed to reach Yakub Kolas Square.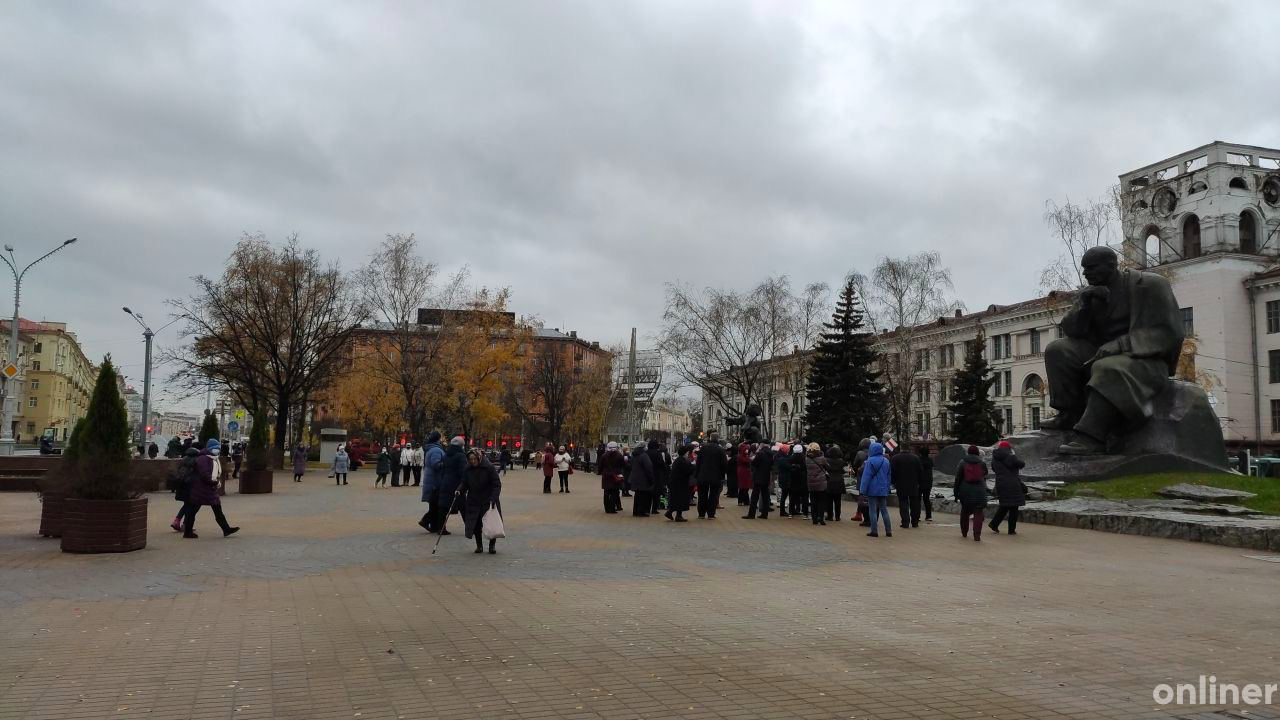 15:55 Some of the protesters are walking along Kamunistychnaya Street.
15:43 See how the participants of the March walked around the security forces cordon.
15:40 An awesome video: the pensioners are singing "The Holy War". Today Belarus has to fight against fascism again.
15:38 The participants of the March have already reached the Opera House.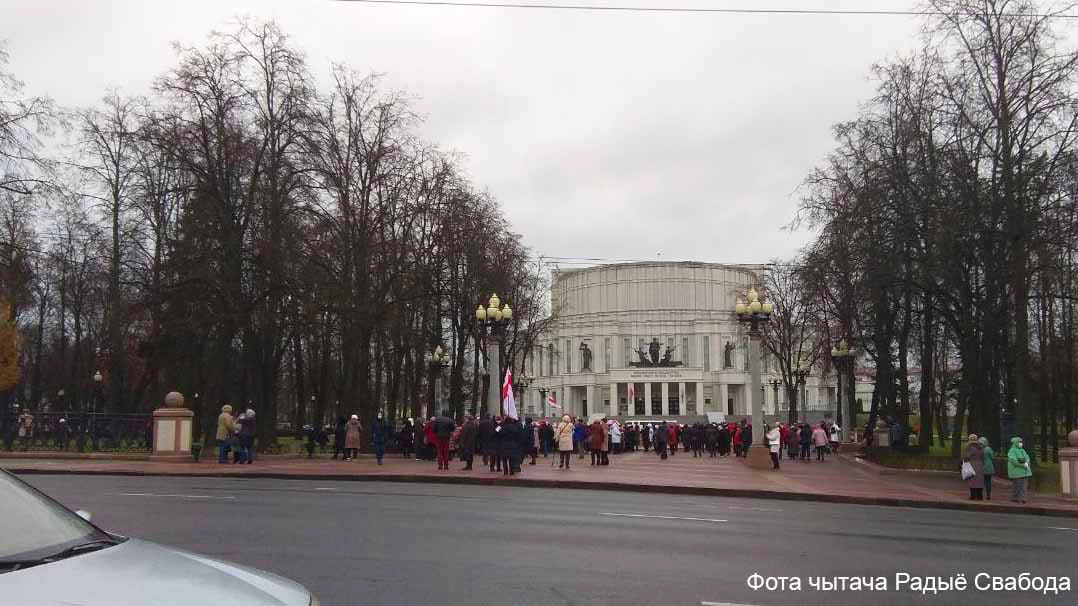 15:32 The participants in the March of Wisdom are walking in the area of the Opera House in Minsk.
15:25 Meanwhile, the March is walking along Yanka Kupala Street.
15:22 The March of Wisdom - in the footage by tut.by.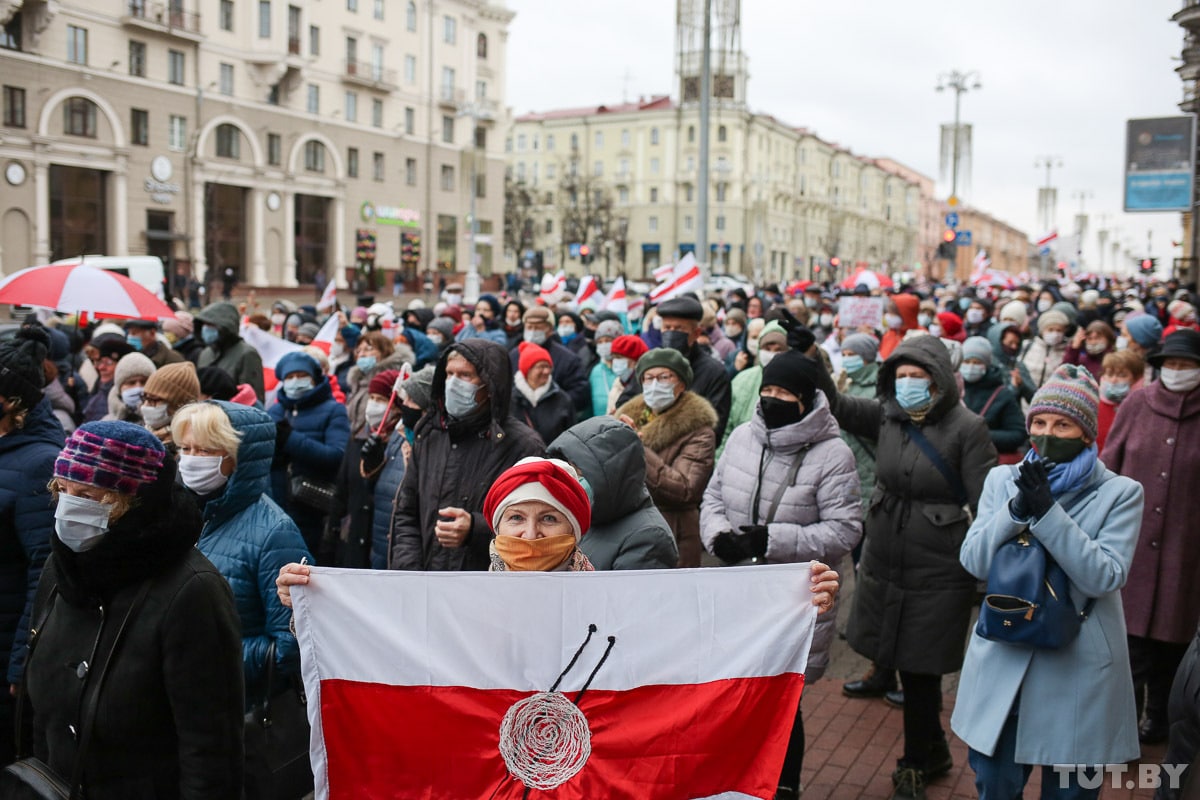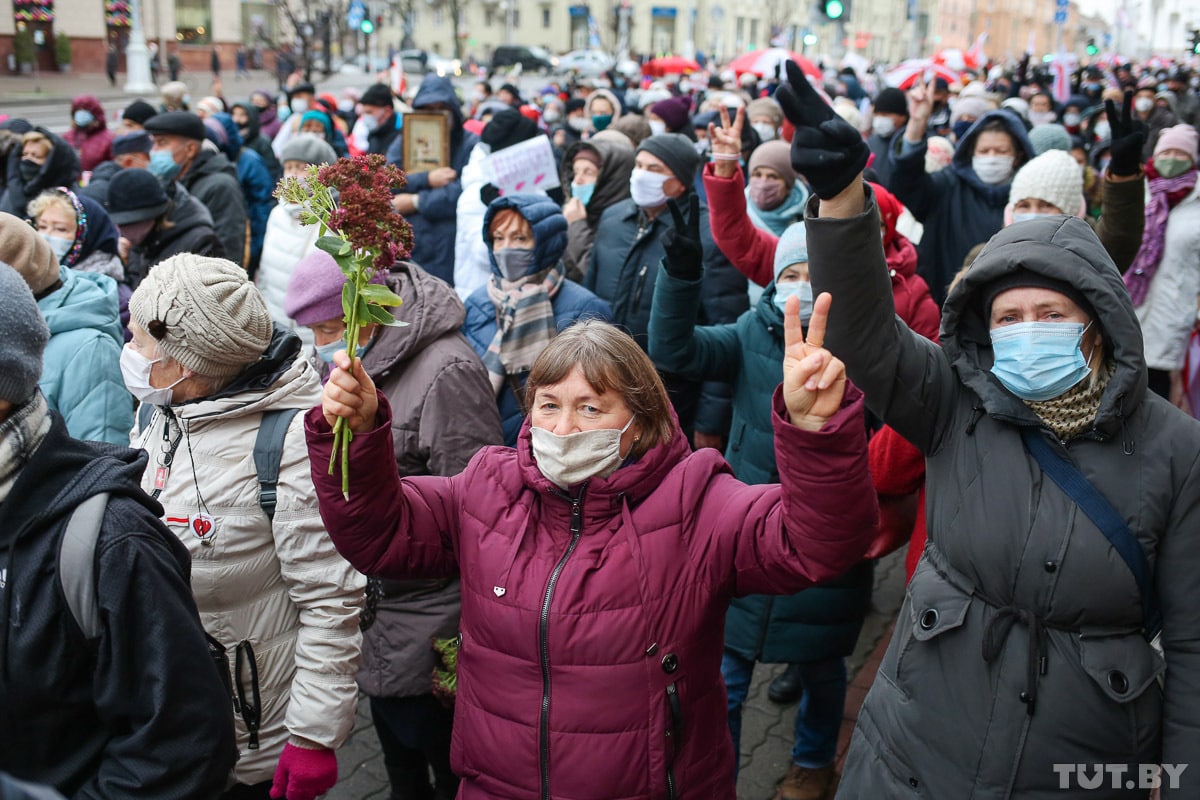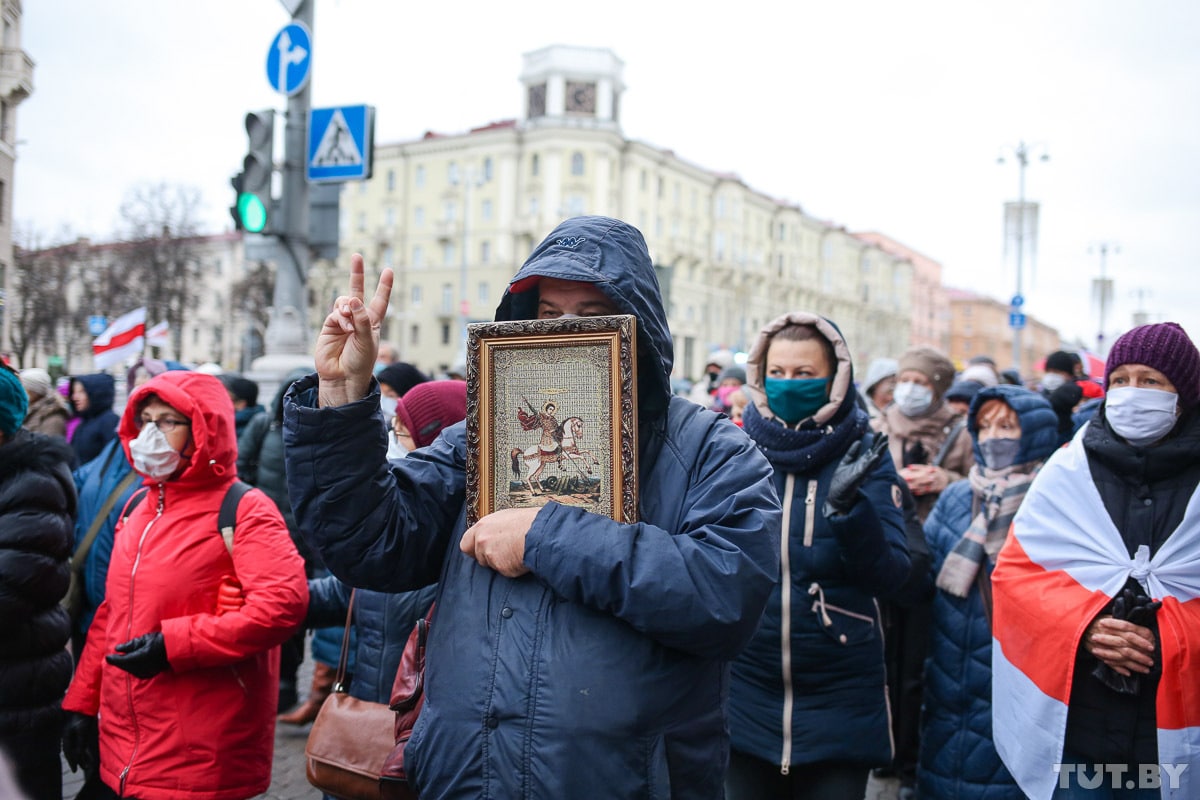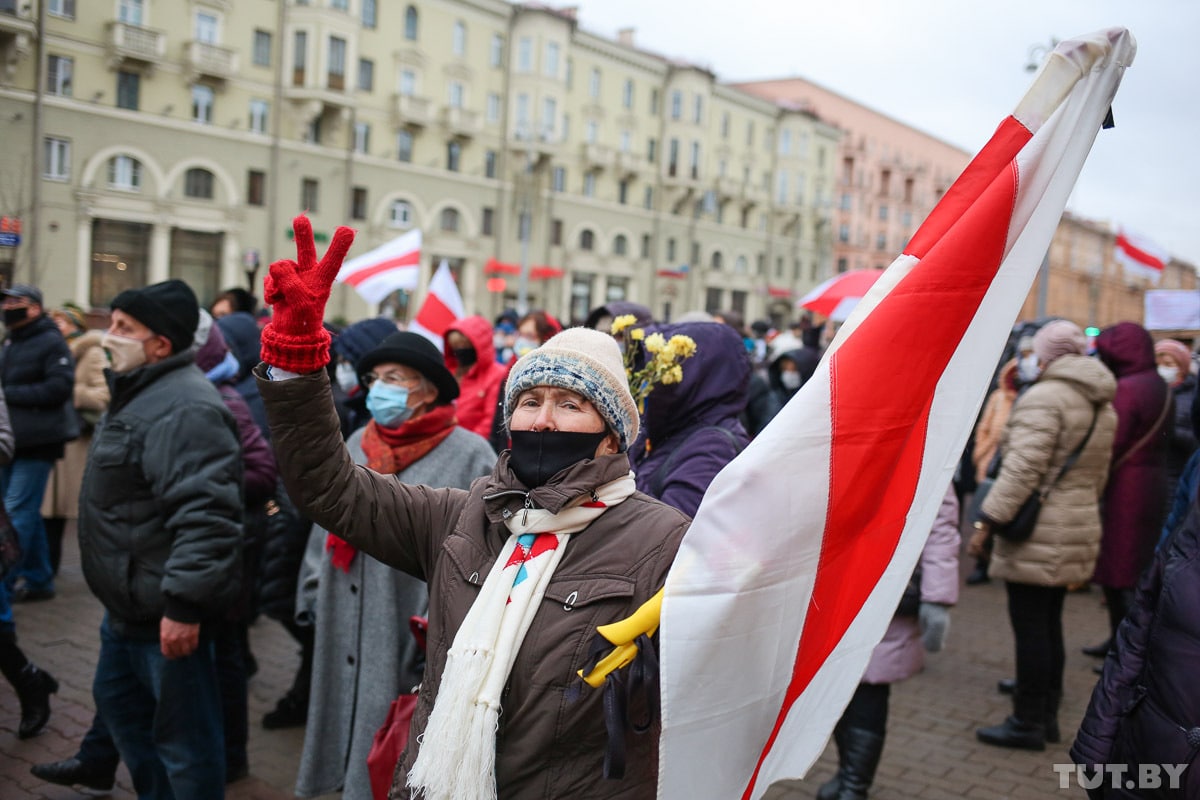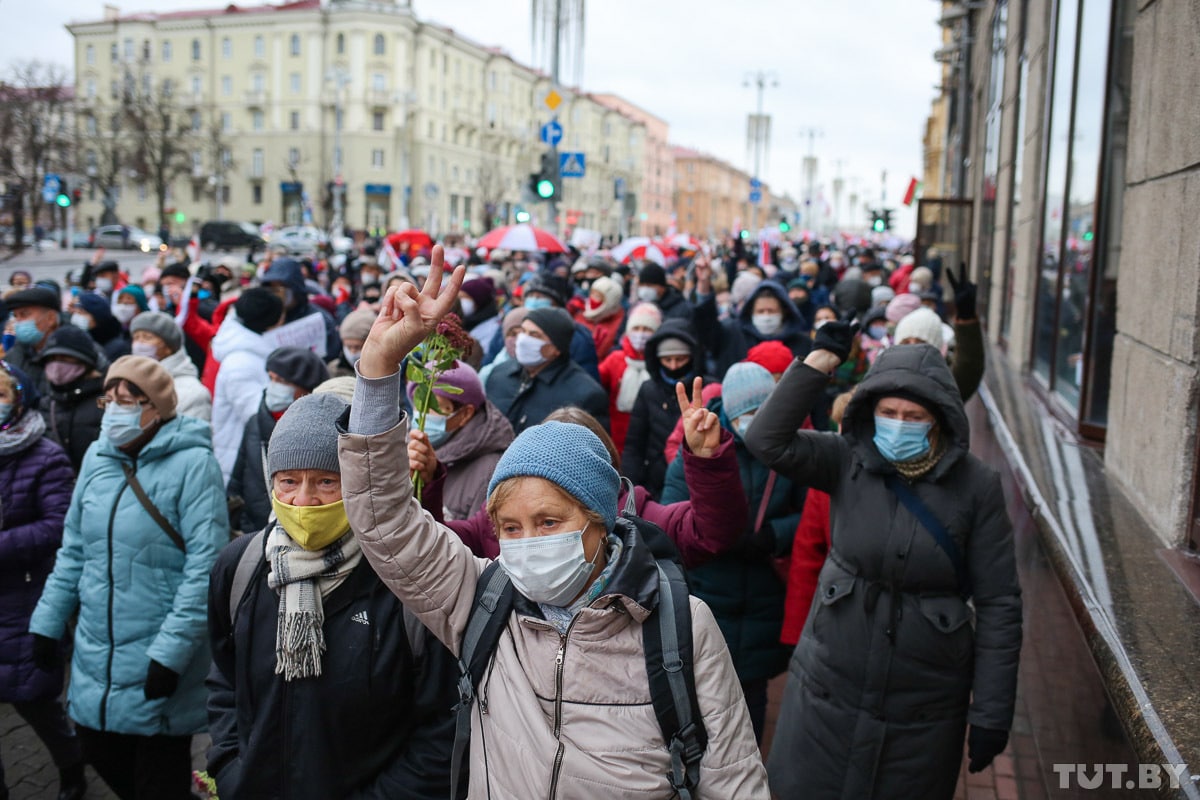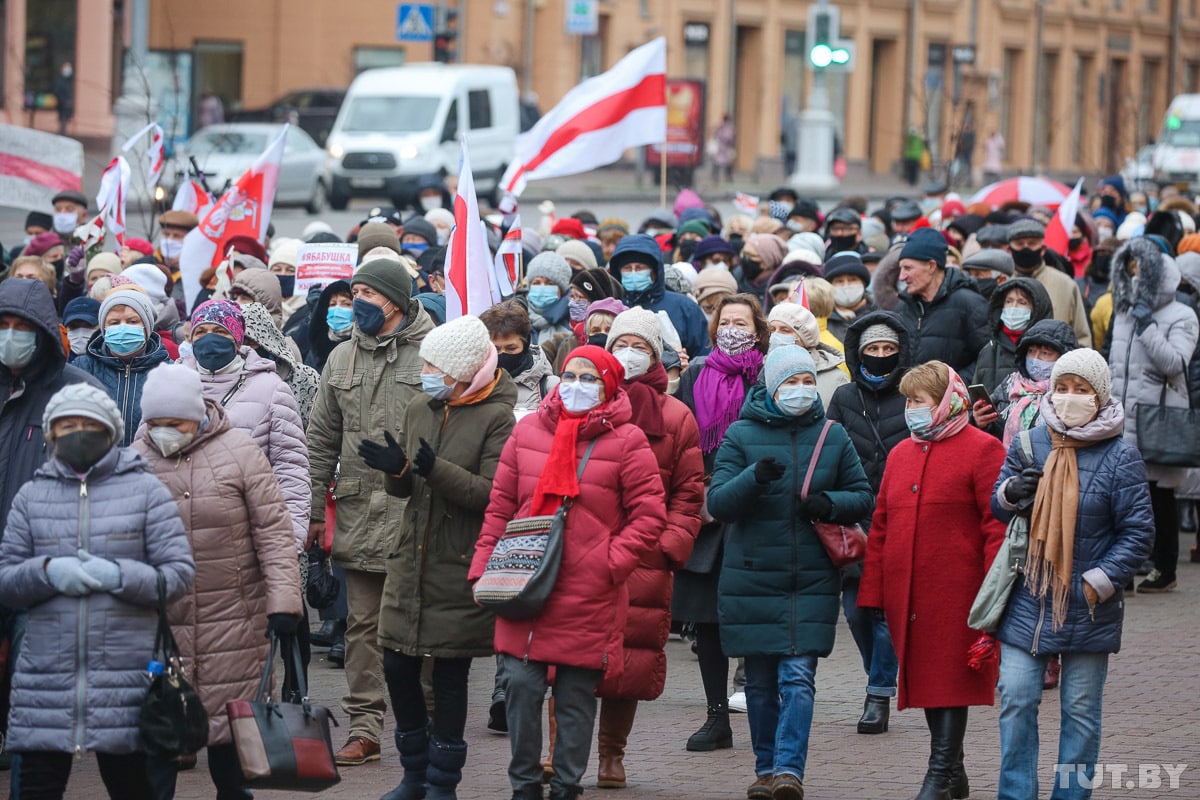 15:18 Look what a scuffle the Lukashists have arranged with pensioners. You need to really fear your own people to step this low.
15:15 The Lukashists have blocked the road for pensioners in the circus area. The column of protesters has turned towards Yanka Kupala Street. Some have come out onto the roadway.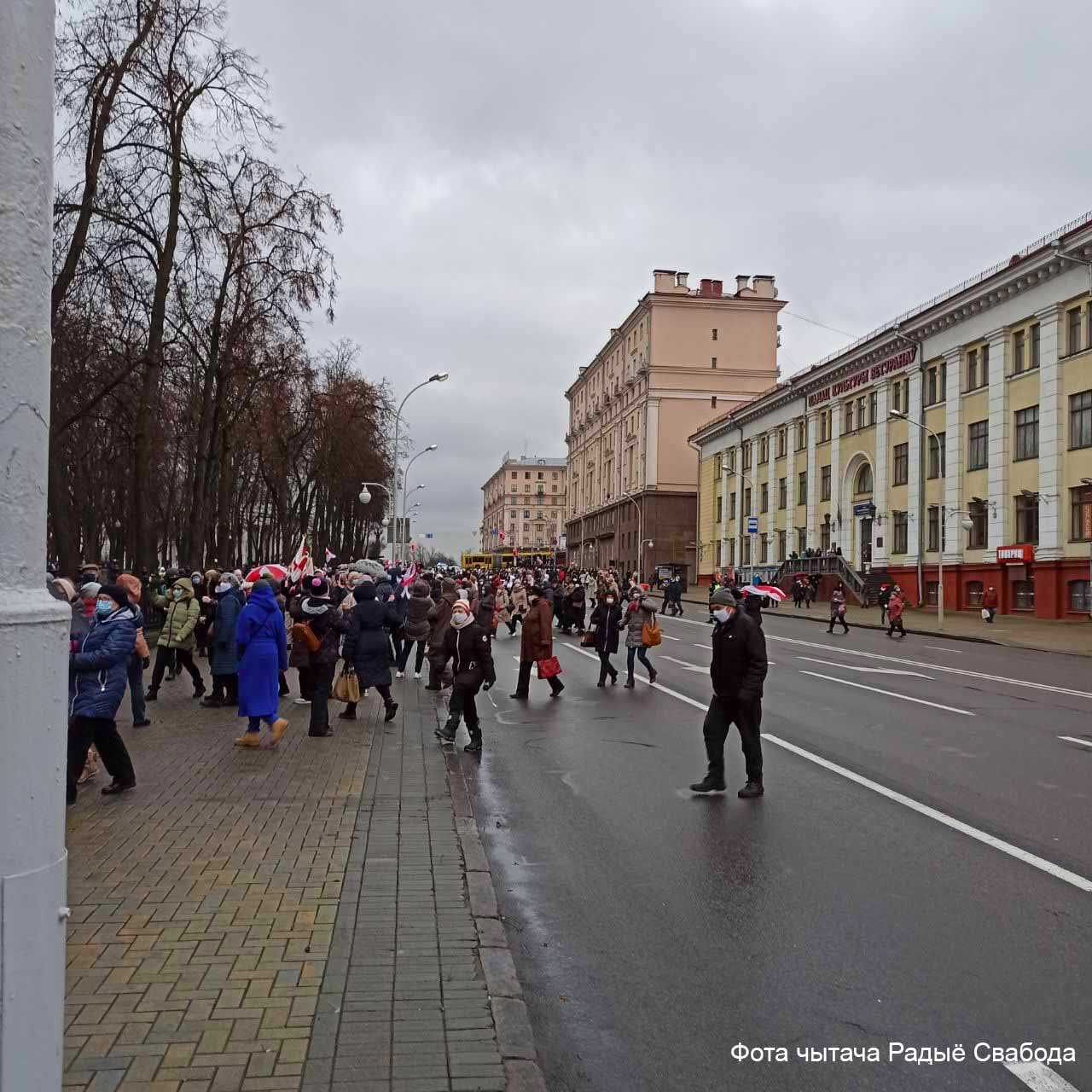 14:50 More than 20 people are participating in the action in Hrodna.
14:44 A man with a white-red-white flag greets the participants of the March.
14:43 The column is already in Kastrychnitskaya Square. It is planned that the action will end in Yakub Kolas Square.
14:40 "Long live Belarus!": The atmosphere in the protesters' column itself.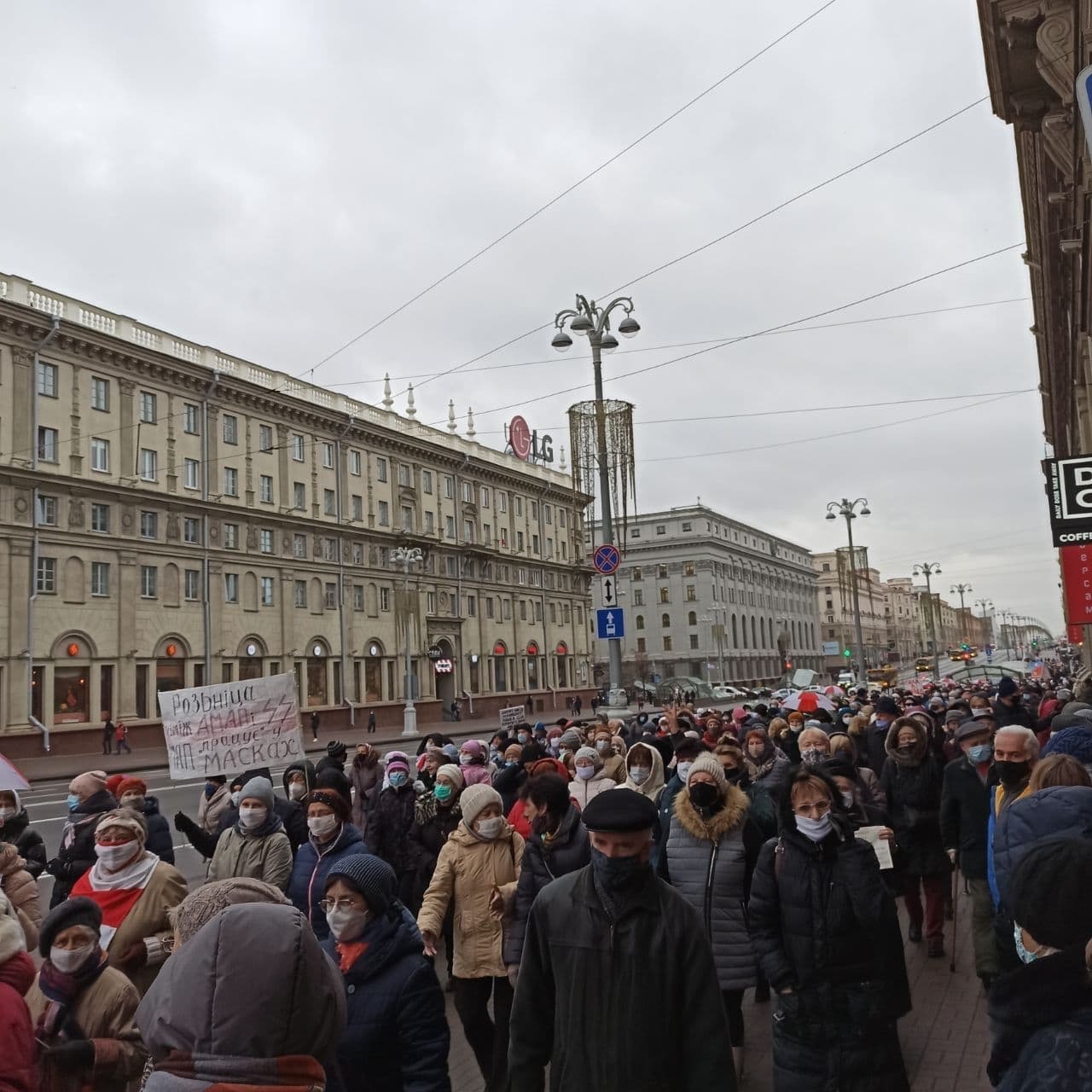 14:25 In Hrodna, there are also protesters on the streets.
14:30 The action is already near the GUM mall.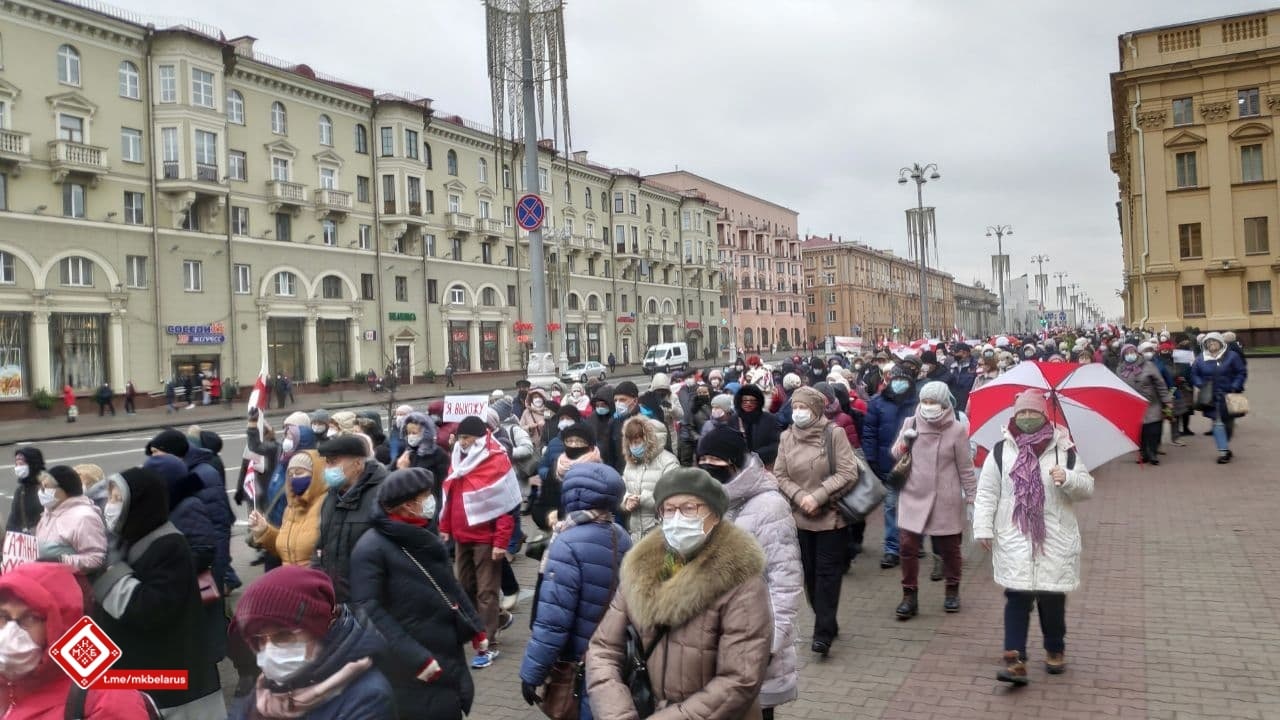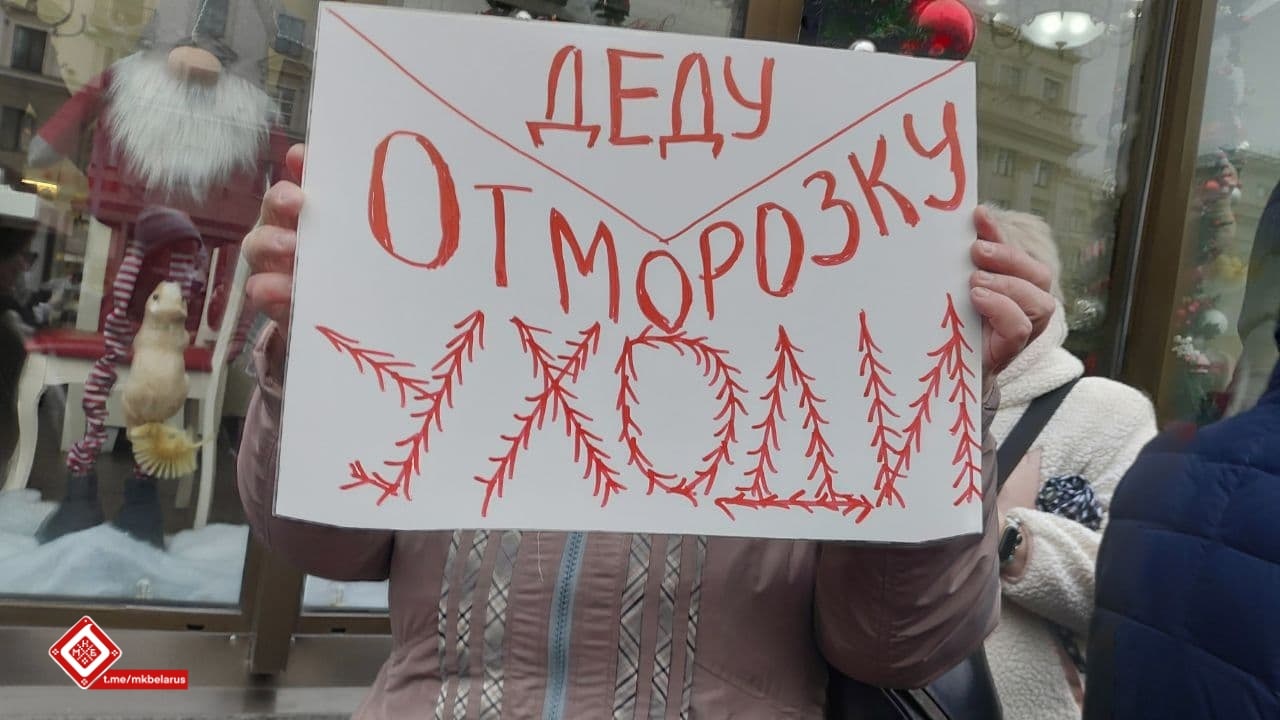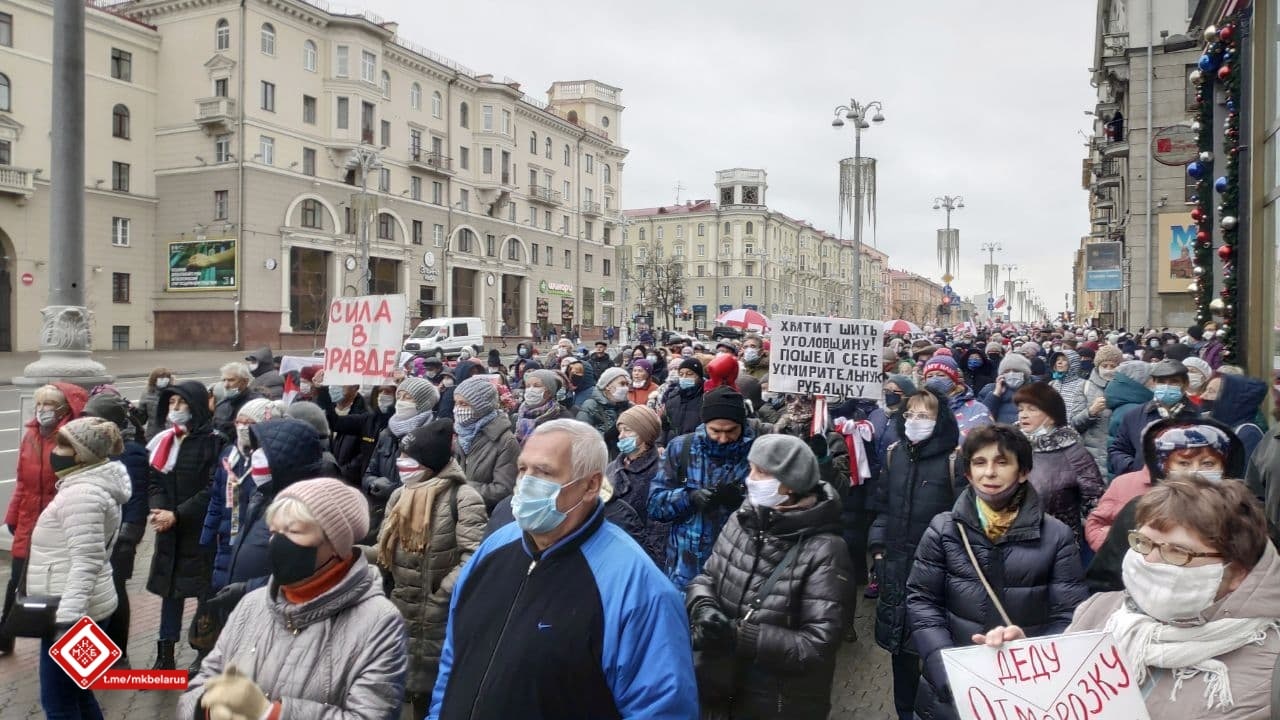 14:29 And here is the first timelapse of the March. You can see with your own eyes that there are many people at the action today.
14:27 The participants of the March are chanting: "Tribunal" and "Fascists" in front of the KGB building.
14:22 There are a lot of protesters. On the eve, they actively discussed the action in their chat.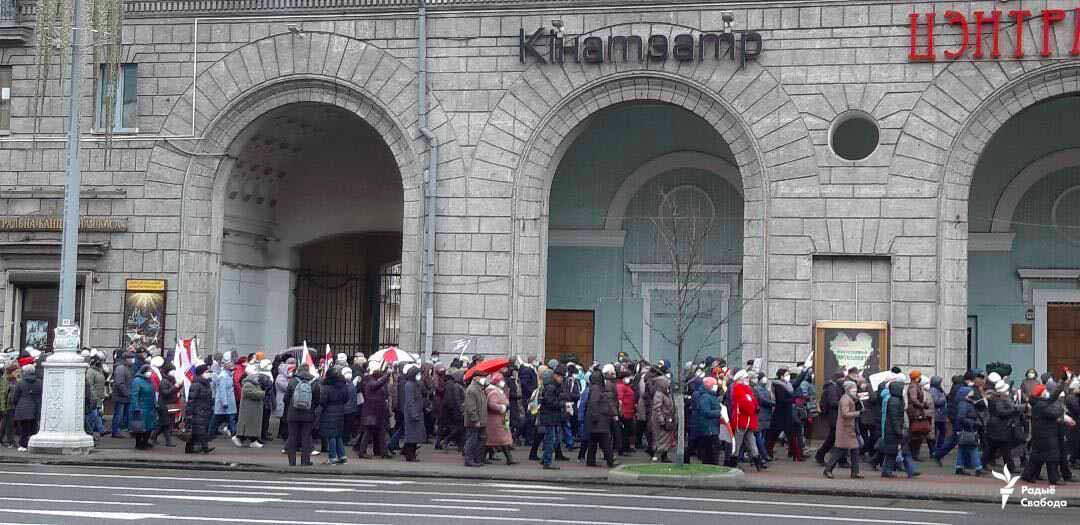 14:17 Some creative posters at the March, as always.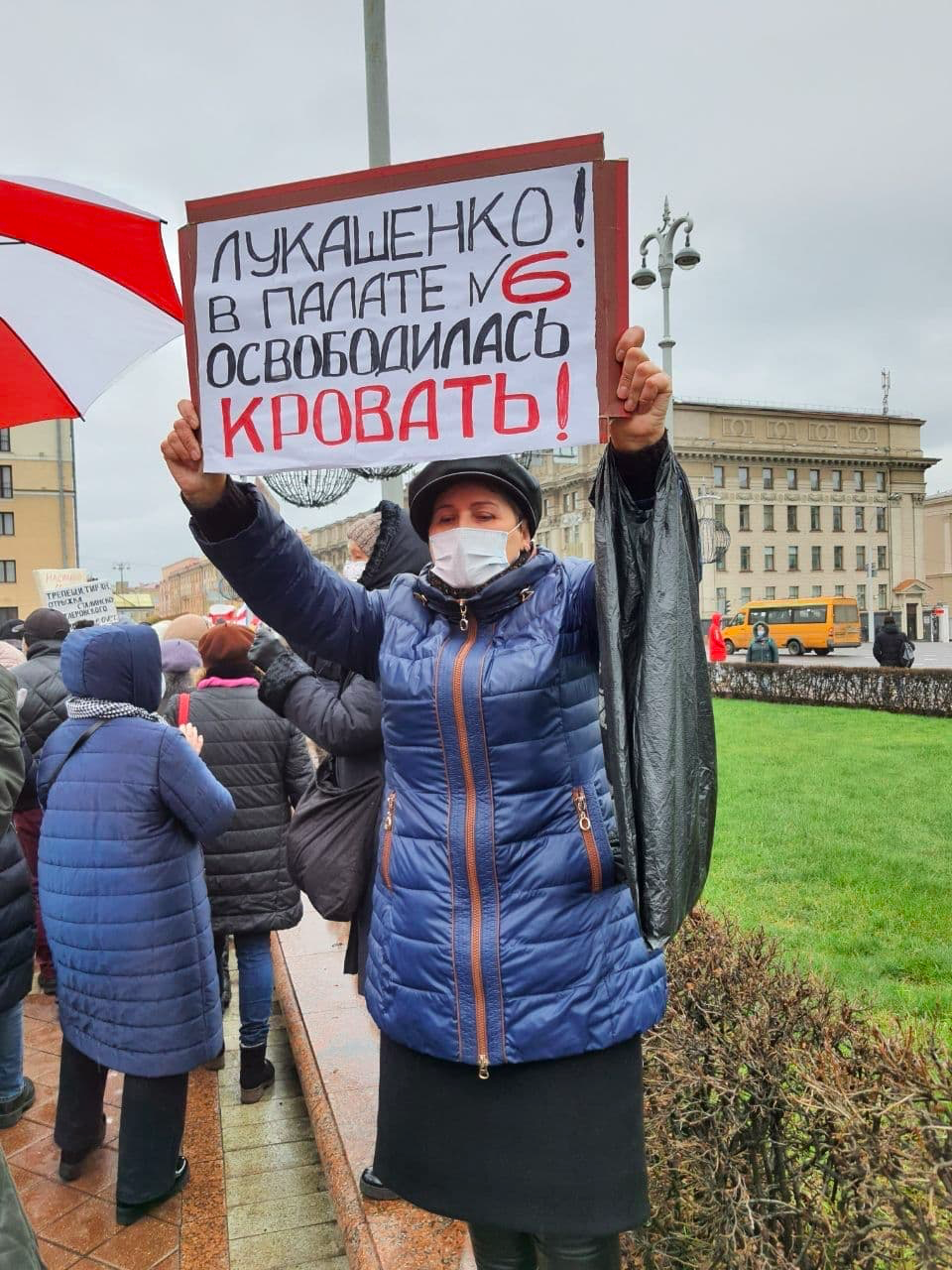 14:13 The March has started from Independence Square, despite the opposition of the Lukashists.