Alena Bandarenka: I Want Roma's Name to Remain Pure and Honest - Like He Really Was
26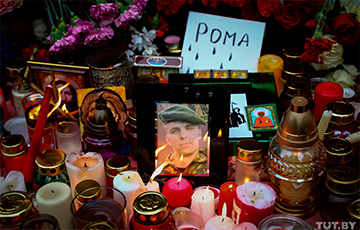 This is a touching story about a son who became a Hero of Belarus.
Alena Bandarenka takes several family photo albums from her backpack. Her only son, Raman, is looking from the photographs. In this photo, he plays volleyball on the beach; in this one, he walks on his hands on the sand. Alena Siarheeuna tells stories is connected with each photo; she remembers all the details of the events as if they happened yesterday, tut.by reports.
Raman was born in Minsk in 1989 but grew up in Russia. When he was 3.5 years old, the family moved to Nizhnevartovsk. It is a city in the Khanty-Mansiysk Autonomous Okrug - Yugra - one of the world's largest oil-producing regions.
After the army, Raman worked in the chain of stores Island of Cleanliness; he started as an administrator and grew up to a store director. By education, the young man was a designer; in the courtyard of the "Square of Changes," he held master classes for children. Raman was 31 years old; he was married.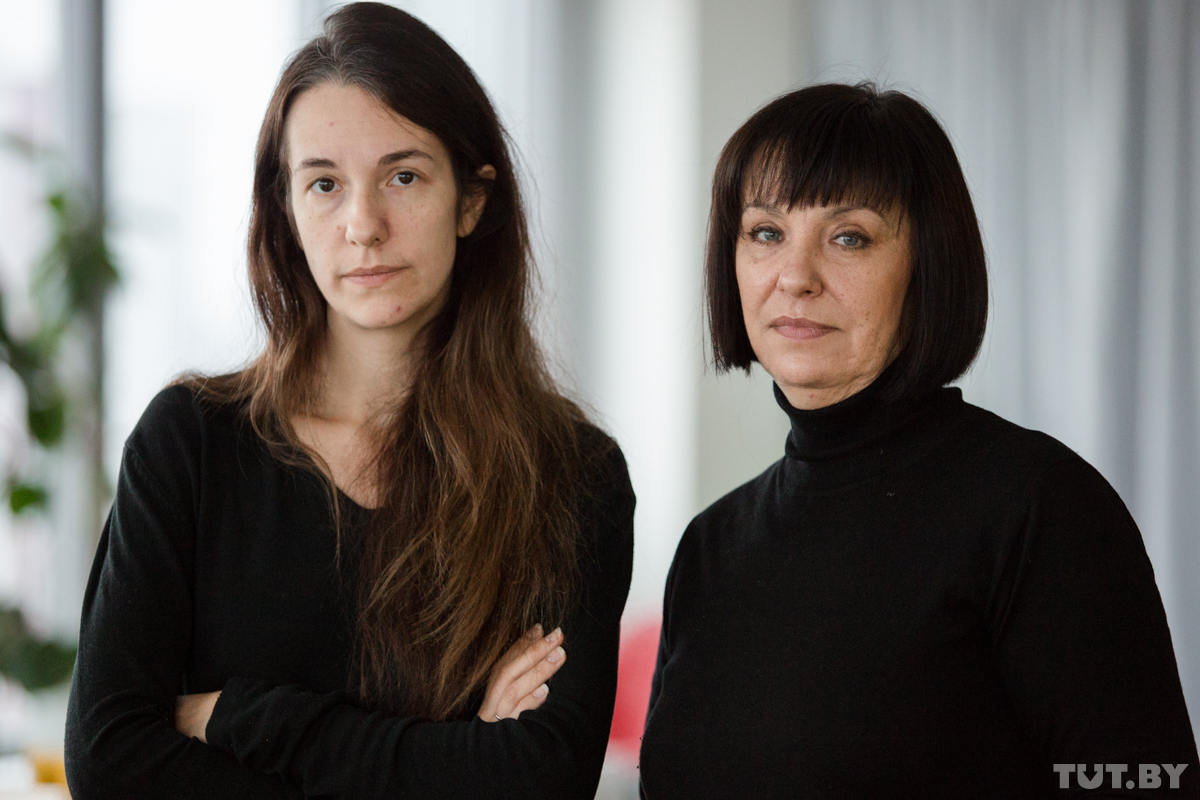 Raman's mother Alena Siarheeuna and his cousin Volha Kucharenka agreed to talk about the family in which the young man grew up and why it is important for them that his name is not tarnished. Read the full text:
On November 11, Raman Bandarenka came to the "Square of Changes" to ask people in civilian uniforms and masks why they are taking off white-red-white ribbons. As eyewitnesses said, unknown persons attacked Raman, began to beat him, and then "professionally detained" and carried him to a minibus. An hour and a half later, he was taken from the Central District Department of Internal Affairs of Minsk to the hospital. The operation lasted several hours, but, unfortunately, the doctors could not help, Raman died. According to relatives, the criminal case on the fact of death has not yet been initiated, the circumstances of death are being checked.
The General Prosecutor's Office opened a criminal case against the emergency hospital doctor and another person under Part 3 of Art. 178 of the Criminal Code (Disclosure of medical confidentiality, entailing grave consequences). Artsem Sarokin, an anesthesiologist at the emergency hospital, and journalist Katsiaryna Barysevich were detained in the case. Katsiaryna was the author of the article about the fact that there was no ethanol in Raman's blood at the time of admission to the hospital. Officials say he was drunk. Alena Bandarenka has no complaints either to a doctor or a journalist.
Graduated from school in Nizhnevartovsk, he painted from early childhood
- Why did you move to Nizhnevartovsk?
Alena Siarheeuna: - It was 1992, a difficult time and not very good salaries. We were also trying to find our paths. I am a chemical engineer. But in Nizhnevartovsk, she worked at a school as a teacher, having finished pedagogical courses before. Until Roma was 16 years old, we lived in Russia, but we visited our family in Minsk on vacation every summer.
Volha: - We were really looking forward to their arrival, for us it was a holiday. We went to theaters, ballet, concerts, city celebrations, there were so many adventures - we could go for three weeks with their parents on a camping trip to Volma or the Braslav Lakes. And there were mushrooms, berries, wild life - it was so interesting. We had a very busy childhood because Bandarenka came. These are probably some of the happiest moments in my childhood.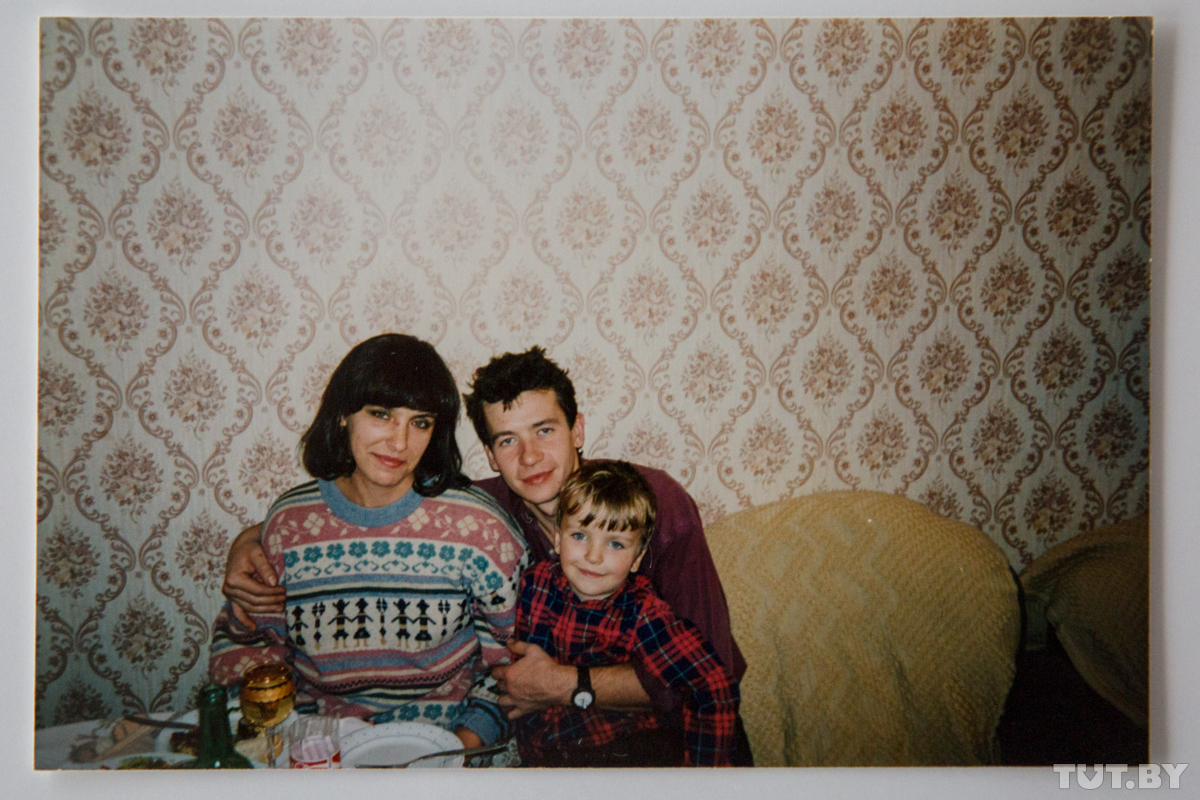 Alena Siarheeuna: - Roma has always been a very versatile child and managed to try many things: he was fond of all kinds of sport, he was capable of everything! He played football, volleyball, basketball, hockey, skied, played table tennis, rode a bicycle, swam well, and snorkeled. We always supported him, never imposed our opinion: do this, but do not do that. At one point, when he was in grade 5 or 6, it was fashionable to do breakdance. He went to breakdance, spun on his head, and I sewed him a special hat for this - nowadays, everything can be bought unlike before. I remember that when we had some guests, we always asked Roma to twist or stand on his head - a few people knew how to do it.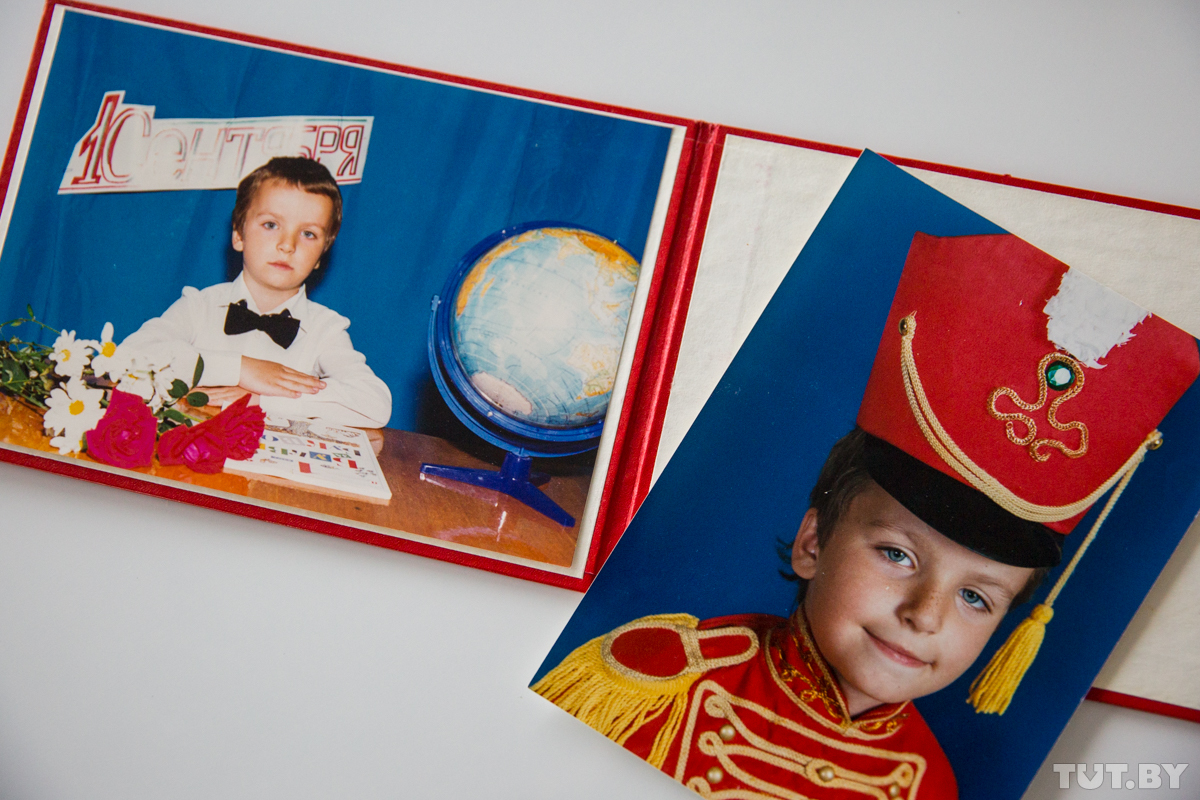 He went to school fully prepared, and until the 5th grade, he was an excellent student; it was easy for him to study. He finished ninth grades with several fours on the certificate. He studied in a humanitarian class, and the class was very strong, very united. The guys remained friendly even after leaving school: although they moved to different places - someone to Tyumen, someone to St. Petersburg, someone left for Moscow.
- After finishing 9th grade, did he decide to return to Minsk?
Alena Siarheeuna: - My ex-husband, Roma's dad, painted a little, although he did not have special education. Roma liked to watch dad draw. I remember, when Roma was little, about two years old, we went to the Opera and Ballet Theater to see The Wolf and the Seven Little Goats. My sister and I love theater and wanted the children to be well-rounded in this regard too. And after this play, Roma drew houses of little men, kids, a wolf, and the little men were tied with a rope. It was on the stage, and he drew everything.
When he was in elementary school, the art teacher noted his abilities and advised us to send our son to art school. True, he was younger than the children recruited for the course, but he passed the test drawing and was admitted. I could see that he liked drawing, and he didn't give it up. While sometimes Roma mastered some sports and then stopped being interested in it, he was constantly engaged in drawing. No one forced him.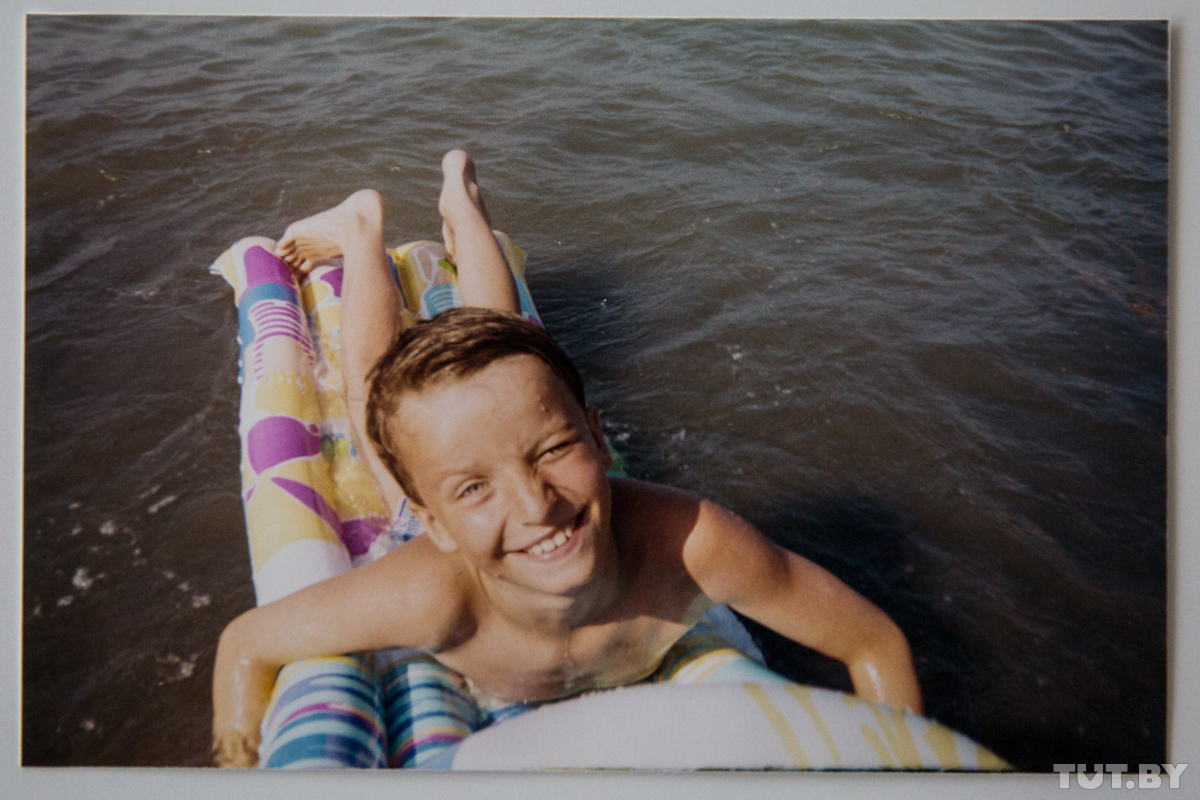 In the summer, after the 9th grade, we flew to Minsk on vacation, and my son said that he wanted to enter an architecture and construction college for design. We already had plans to return to Minsk. Nizhnevartovsk is not a city for life - there is harsh weather, winter is from eight to nine months a year, and there is neither spring nor autumn.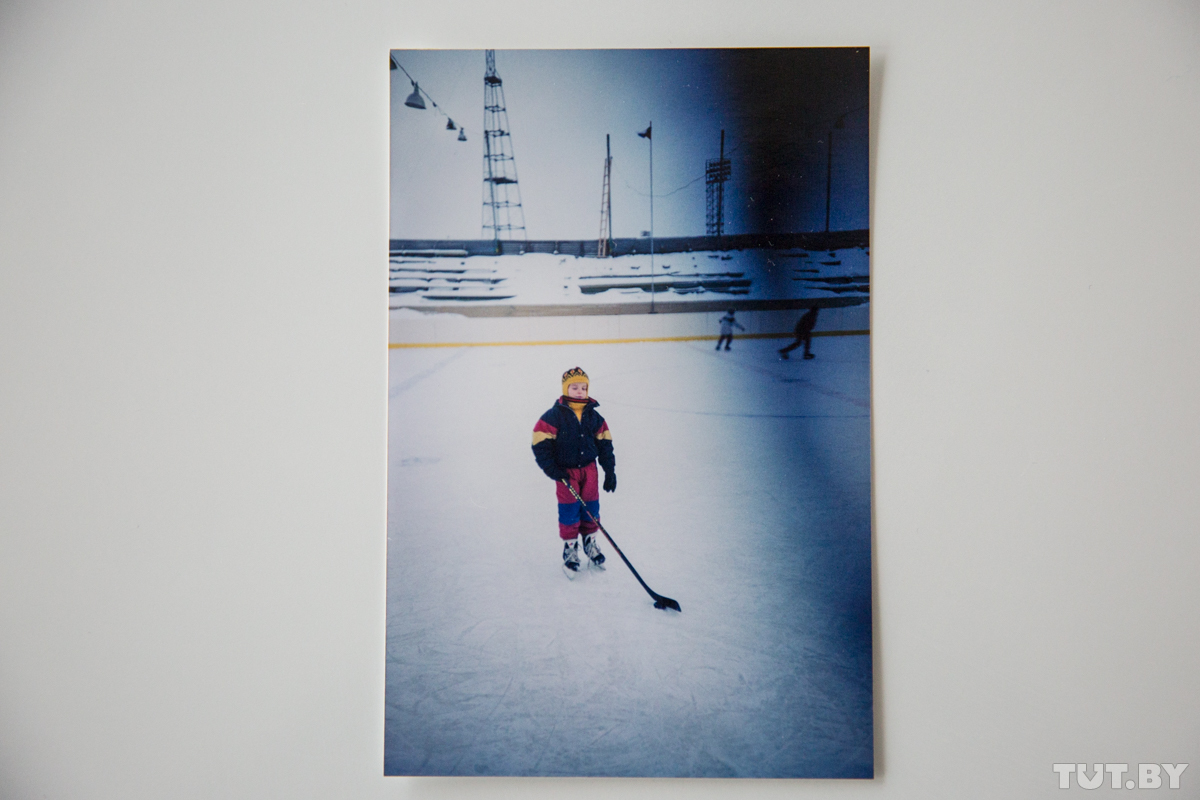 In the college of architecture and civil engineering, you had to pass two exams - a summary and a special subject. The son wrote a summary, got 5 points (there was a five-point system then. - ed.), passed the special exam, and entered. After admission, he lived in Minsk for six months with his grandfather and with my sister. My husband and I returned to Belarus in winter; we made repairs in the apartment. And six months after we settled in, my husband went back to Nizhnevartovsk - and stayed there.
He wanted to join the army and was very upset when they did not take on the first draft
Raman's father still lives in Russia. From the age of 16, the son was raised by his mother.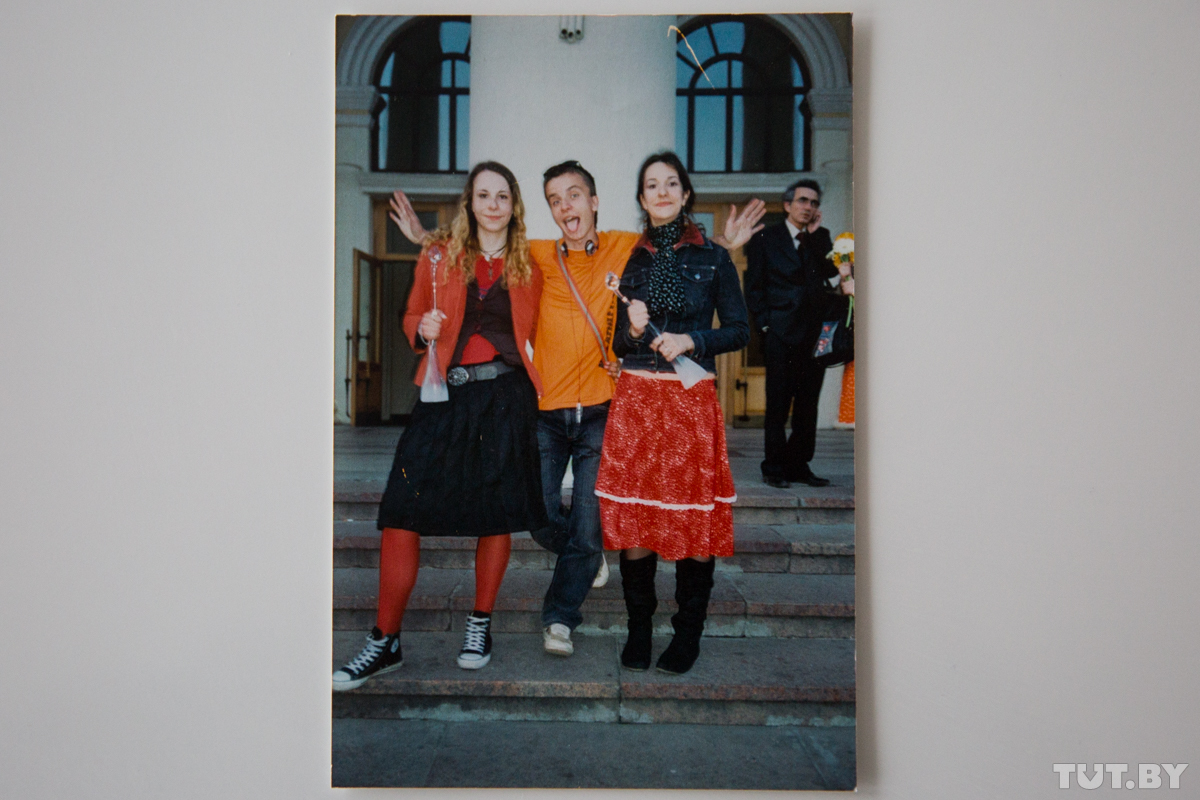 - How did you raise your son?
Alena Siarheeuna: - When I worked at school, I was not in a very good situation - they wanted to annoy me, Roma knew about it. And the headteacher invited me to her place and said a clever phrase, which I often recalled afterward: "Alena Siarheeuna, don't think of lowering yourself to their level." That means to the level of people who tried to annoy me. Often, when something happens, we want to respond emotionally and sharply: they do a bad thing to us, we do a bad thing to them. But I also told Roma not to lower himself to the level of these people. Not so long ago, he also had a difficult life situation, and he remembered this phrase again. Roma is not vindictive, as I think, he is a highly moral person, very honest.
I always believed that gallantry was important for a man and taught my son to give a hand to girls getting out of the transport, open the door, help take off clothes, give flowers.
At the age of 16, he was left without a father's support, and he wanted to be a support for me. My son really wanted to go to serve in the army. Therefore, after graduating from college and then the academy of arts, at the age of 24, he decided to serve; he said that he did not want to "mow." His father served in the Airborne Forces in Germany, his grandfathers served in the army, and Roma decided to go through this too.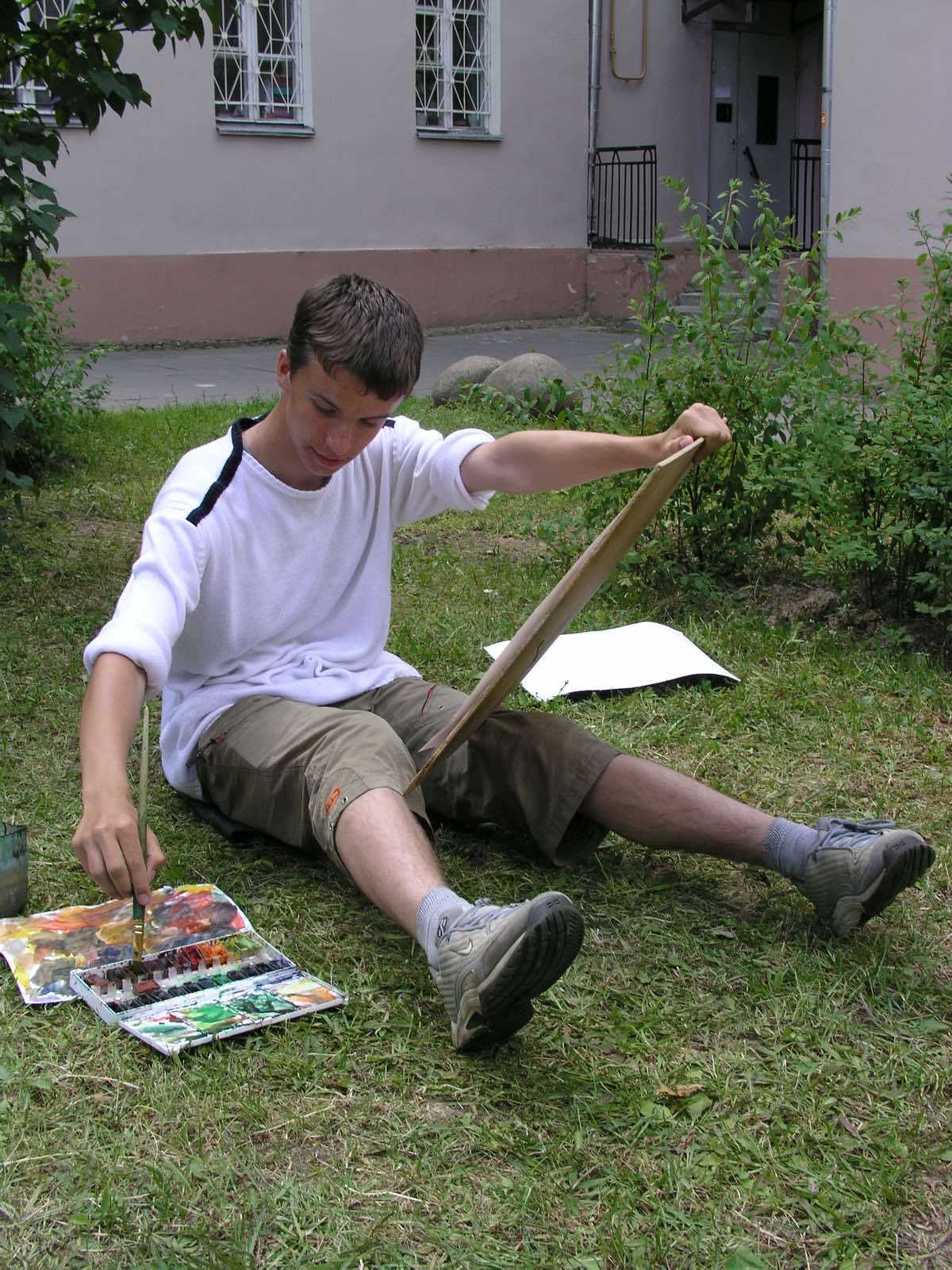 - He was not afraid of hazing?
Volha: He had a desire to become more courageous in the army. It was even in a sense interesting for him, even in status, to have army training.
Alena Siarheeuna: - In the fall, he was supposed to be taken into the army, he quit his job, finished all his business, organized the farewell, came to the military registration and enlistment office, and he was told that there were no places, go home. Raman was then very upset, asked to be taken after all. It was an anecdotal incident - relatives and friends joked about it a lot. The son was called up in the spring (to military unit 3214, special forces - ed.). And he already celebrated his 25th birthday in the army. I came to him, saw his sergeants; they spoke very well of him, Raman was in good standing. He was also an artist in the army: he painted wall newspapers, filmed videos.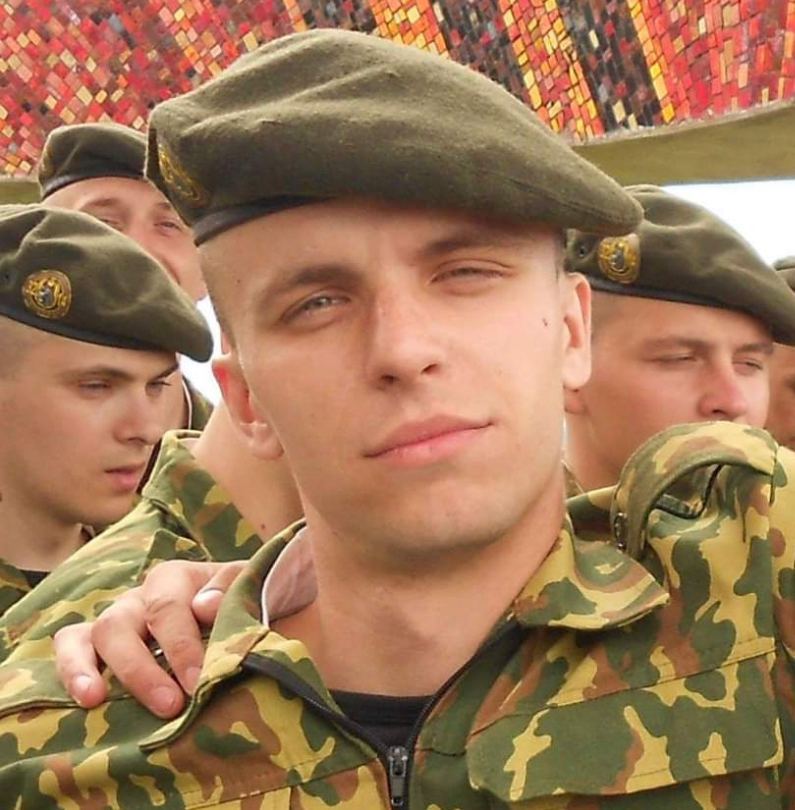 - I read on Wikipedia that he worked in the Island of Cleanness store. Did he get this job right after the army? What was he doing there?
Alena Siarheeuna: - Usually, the guys after the army do not know where to start and what to do; they are lost; to get on their feet, they need money. They want to get dressed well immediately, put on shoes. I knew that they had these conversations, and I brought him a book by John Kejo "The subconsious can do anything!" to his init. And when he returned from the army, this book was read to the holes. I was glad that so many children had read it. And perhaps it helped someone in life to decide, think in the right direction.
Volha: - And to have a portfolio, you need to buy a tablet, a good computer on which you can install heavy programs, store a large amount of accumulated material. All this is an expensive pleasure. He understood all this.
Alena Siarheeuna: - And to earn money, he went to work in the chain of stores Island of cleanliness. Son did not want to ask his parents for money; he remembered that, both in college and at the academy, he studied for a fee. He started as a store administrator and has grown to a director. But he did not give up the drawing.
"When I arrived at the hospital, the first thing the doctor said was: Roma has no chance."
- Was the novel politically active?
Alena Siarheeuna: - I did not notice that he was an ardent supporter, shouted slogans with foam at his mouth, walked, ran. I did not see this. Moreover, he had such a job that he constantly needed to be at his workplace, including weekends. Often he did not even have time to go to some kind of rallies. For example, I ride a bike myself, and he too, we share a bike. And I forget that there are rallies on Sundays. One Sunday, I wrote to him that I was going to ride. He says: "Mom, there are paddy wagons in our yard, what bicycle? Today is Sunday!"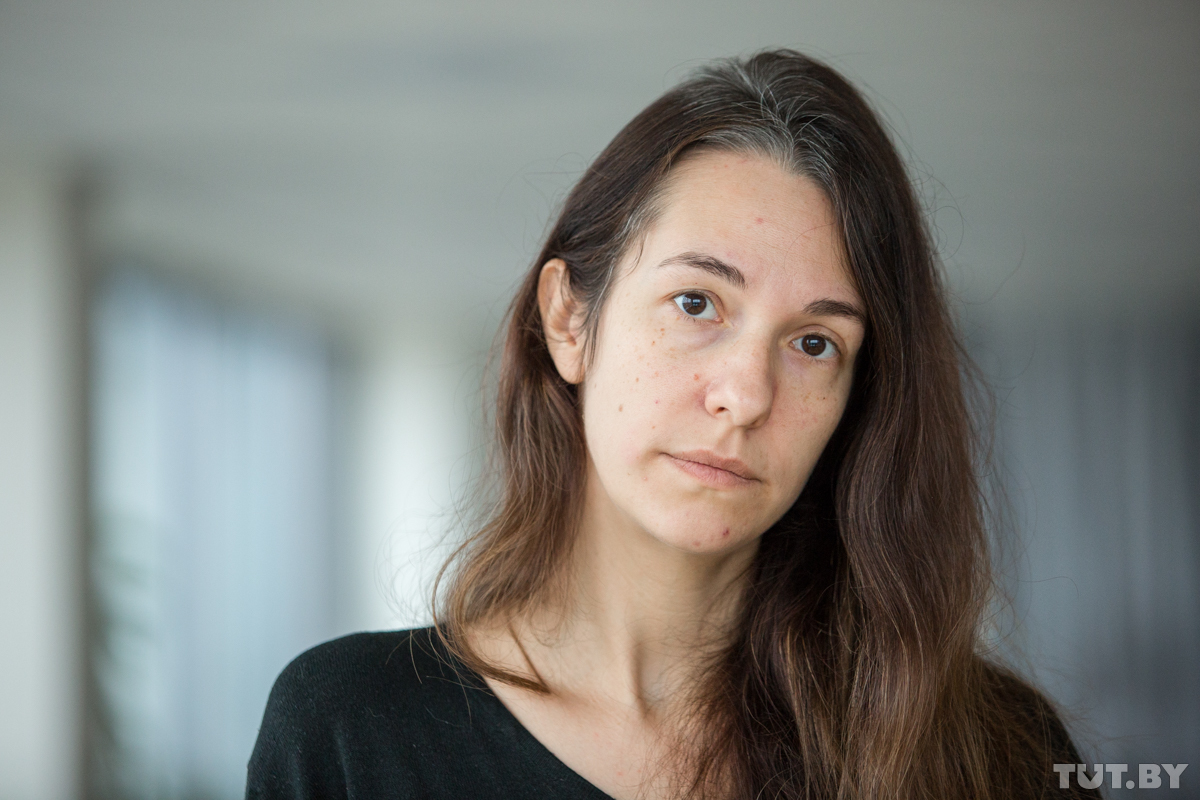 - How did he start walking into the courtyard "Square of Changes"?
Alena Siarheeuna: - To be honest, I don't know. He is an adult; he is 31 years old. I believe that every person has the right to privacy, some kind of personal business. As a mother, I always want to know more about my son, he was not secretive, but he told me only what he considered necessary. There was no such thing like to come and spill everything out. I tried not to pry into his heart because I do not like it when someone pushes me about something that I do not want to talk about. I didn't see him going somewhere as often as going to work. He had such a job that he sometimes came home, took a shower, ate, and went to bed because there was a lot of work.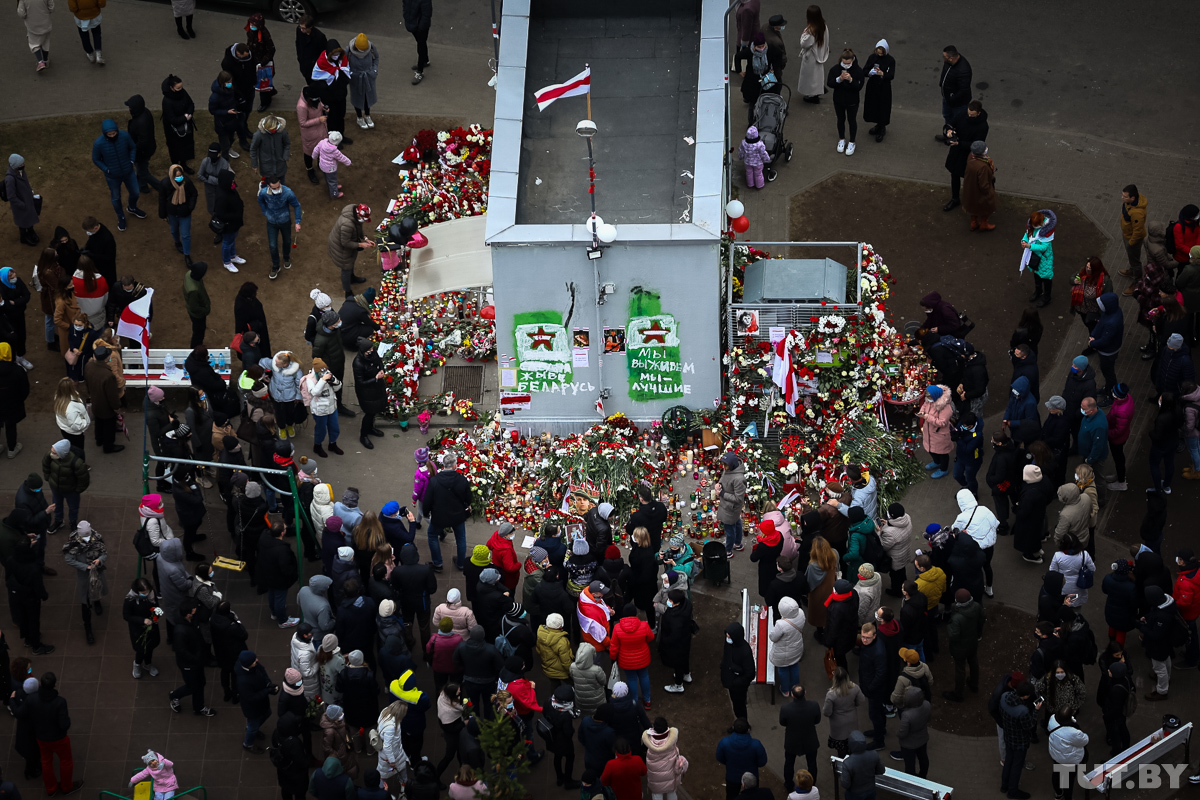 - Did you see him on the day of the tragedy?
Alena Siarheeuna: - Yes, he had an inventory check in the store the day before, which lasted three days. He quit his job, did the inventory check, planned to work according to his first specialization. I asked him on viber how he was doing, and he said he would be home soon. He came, laid in the bathtub, then ate, praised the soup - I cooked fish soup from salmon - and went to bed; he wanted to sleep off because the inventory check was almost for three days, and he hardly slept. When he woke up, he said that he would go to work to take the bicycle.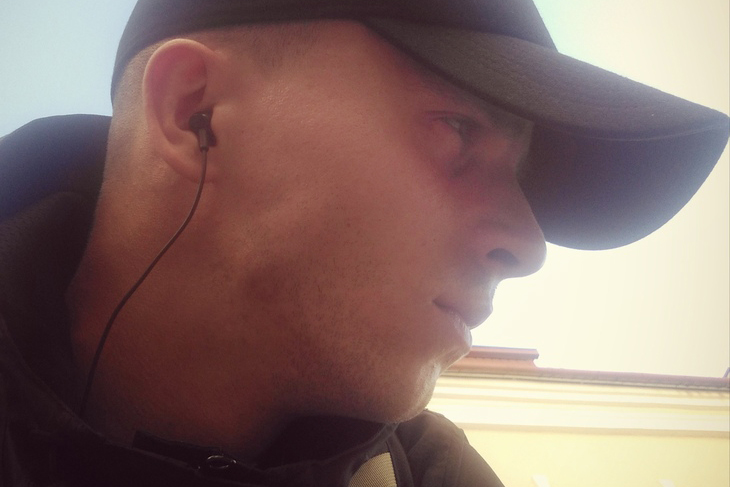 - Then you got a call from the hospital?
Alena Siarheeuna: - At half-past three in the morning, they called me at the door, I asked: "Who is it?" I was told that they want to talk about Roma. I opened, there were unknown girls and guys - three of them. They told me not to worry, that Roma is now in the emergency hospital; he is undergoing surgery. They said that he was seized, beaten, taken to the police department, that they had been looking for him for a long time, they could not find him. They left me the phone number of the intensive care unit. I called all night, all the time, they said that the operation was underway.
Somewhere at six o'clock or early seven, they said that the operation had been done, that he was in a critical condition. When I arrived at the hospital, the doctor said that Roma had no chance. I was brought to his room; I was surprised by this because it is not easy to get into intensive care. I saw my son, stayed there for a while, held his hand, talked to him, asked him to live, hold on, said that I was with him, next to him, and that everything would be fine. Then they told me that there would be a consultation; they were waiting for the chief neurosurgeon of Belarus. After the meeting, I was told that Roma has only one chance in a thousand. It was just a hope for a miracle, for his body. The doctors said that the worst thing is that he has a damaged brain stem above the back of his head, which is responsible for all body functions. Not only for the vital ones, like breathing and heartbeat but even for the taste and smell. They said that he needed at least one more operation, but to do it, they had to wait until the condition stabilized. I left, and literally, 40 minutes later, Raman died.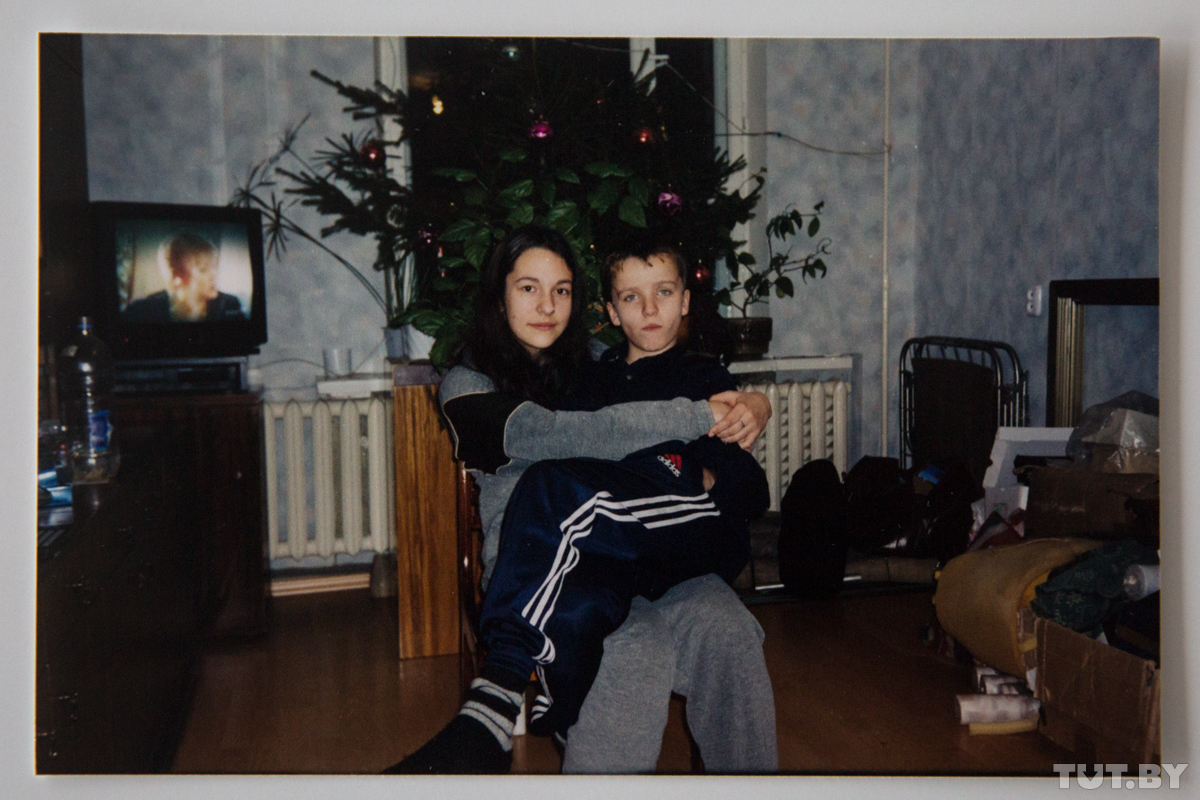 - You sent a certificate to the editorial office stating that there is no ethanol in Raman's blood, but representatives of the Prosecutor General's Office claim that he was in biological media. Can you comment on this somehow?
Alena Siarheeuna: - Yes, when I was with Roma in intensive care, I sat and read the medical record and saw and recorded all the analyzes and information for myself; I talked with the doctors. I declare with 100% certainty that Roma was sober and asked the doctors not to keep it a secret.
"I said that all this time I slept for two or three hours, and in these clothes, I went to my son's hospital on November 12 in the morning and am still in it"
Raman died on November 12; he was buried on November 20 at the Northern Cemetery. Farewell took place in the Church of the Resurrection of Christ.
- What is happening in your life now. Have you opened a criminal case?
Alena Siarheeuna: - After the death of Roma, an insane asylum began. On the morning of November 13, the forensic medical examination on Kizhavatava Street said that we needed to obtain permission to receive the body from the Central District Department of Internal Affairs. On the same day, we went to file an application for the initiation of a criminal case into the death. While we were doing this, we didn't have time to go to the police department; we got there on Saturday, November 14, where they told us that they could not give permission to hand over the body since the case was transferred to the Prosecutor General's Office, and this issue would already be dealt with there. The death certificate was given to us on Saturday, as an exception, by the forensic medical examination on Kizhavatava Street. An exception was made because we did not have Roma's passport since all his personal belongings were seized, including his passport.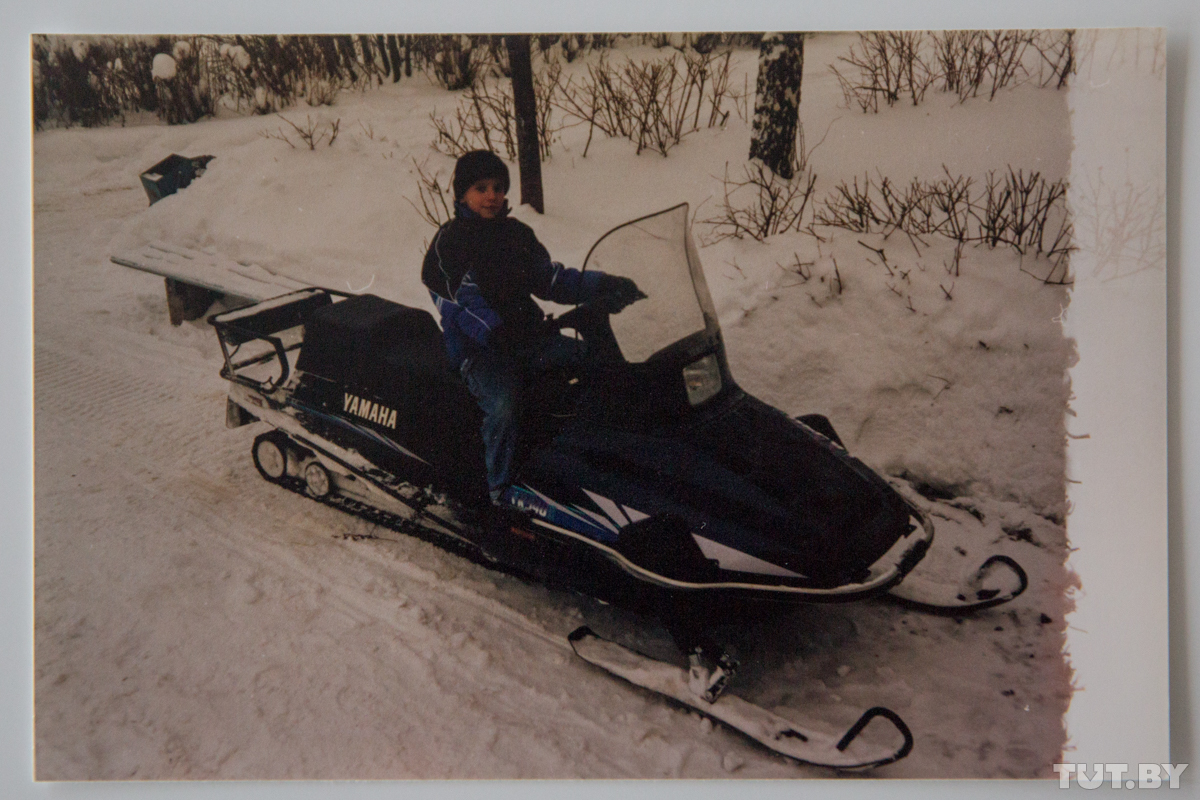 On Monday, November 16, at 9 am, we arrived at the Prosecutor General's Office. They learned that a person responsible for the case had not yet been appointed, so we were offered to come later, after 11 am. When a specialist had already been appointed, it was impossible to get an appointment with him. Then my lawyer and I left a statement with a request to let us in so that at least one of the employees would accept us. In the application, we left phone numbers by which they can contact us at any time. In addition, we asked to be admitted to an appointment with one of the deputies, who that day was receiving citizens. But we were told that the reception is only by appointment. This day no one from the prosecutor's office called back and said whether I could get the body or needed to wait for an examination.
But at 3.44 pm, they called from the Central District Department of Internal Affairs and said that the body could be taken away. We didn't understand at all why the police department called us on this issue if earlier they said that the Prosecutor General's Office was already dealing with it. Nevertheless, we decided to go to the morgue on Kizhavatava Street for documents. When we were already approaching at about 16.30, someone called us and said that the body of my son was in the morgue on Dalhinauski tract; the caller did not introduce himself. We did not succeed in finding out whether this was so: it was the end of the working day. Indeed, there was no body on Kizhavatava; our trip there just got into the STV plot from CCTV cameras. But there we were told that the permission to hand over the body has today been transferred to the forensic medical examination, and we can prepare for the funeral, they said that, in general, the body can be in the morgue for up to 45 days, so there is nowhere to rush.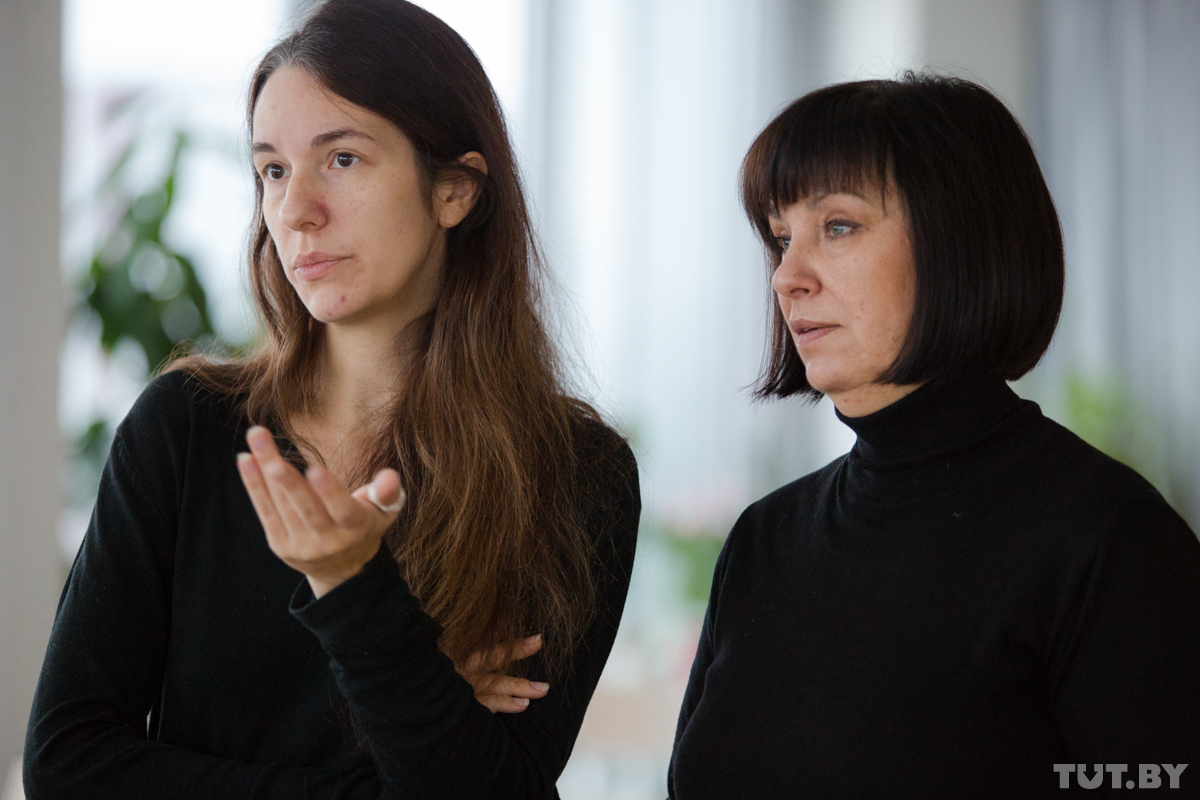 Early in the morning of November 17, we went to the morgue on Dalhinauski tract to take measurements - we had to buy clothes for the funeral and a headdress. This moment is also in the plot; the impression is that we came and did not take the body. But how could we get him? In the evening, we learned that the experts have permission for burial, and in the morning, we should have already determined the place of farewell? By the way, we still had to wait for Roma's dad, who was traveling from Russia. This was also not a question of several hours.
In the evening of the same day, they called me and invited me to a conversation with the Prosecutor General's Office. There I said that they constantly call me from the police department, the morgue, they ask me when and where I will bury my son, but how can you answer this question if I just started planning the funeral today?
During this conversation, we were also told that, so far, there are no grounds for initiating a criminal case, but they are checking everything - and we can only wait.
Volha: - We didn't even have time to just sit and cry. Yes, you come at night, go to bed, and under stress, you begin to realize the whole situation - you lie and cry. But in the afternoon, while we were running to all instances, our thoughts were about how to solve all these problems. During these days, we drove about 1500 kilometers around Minsk.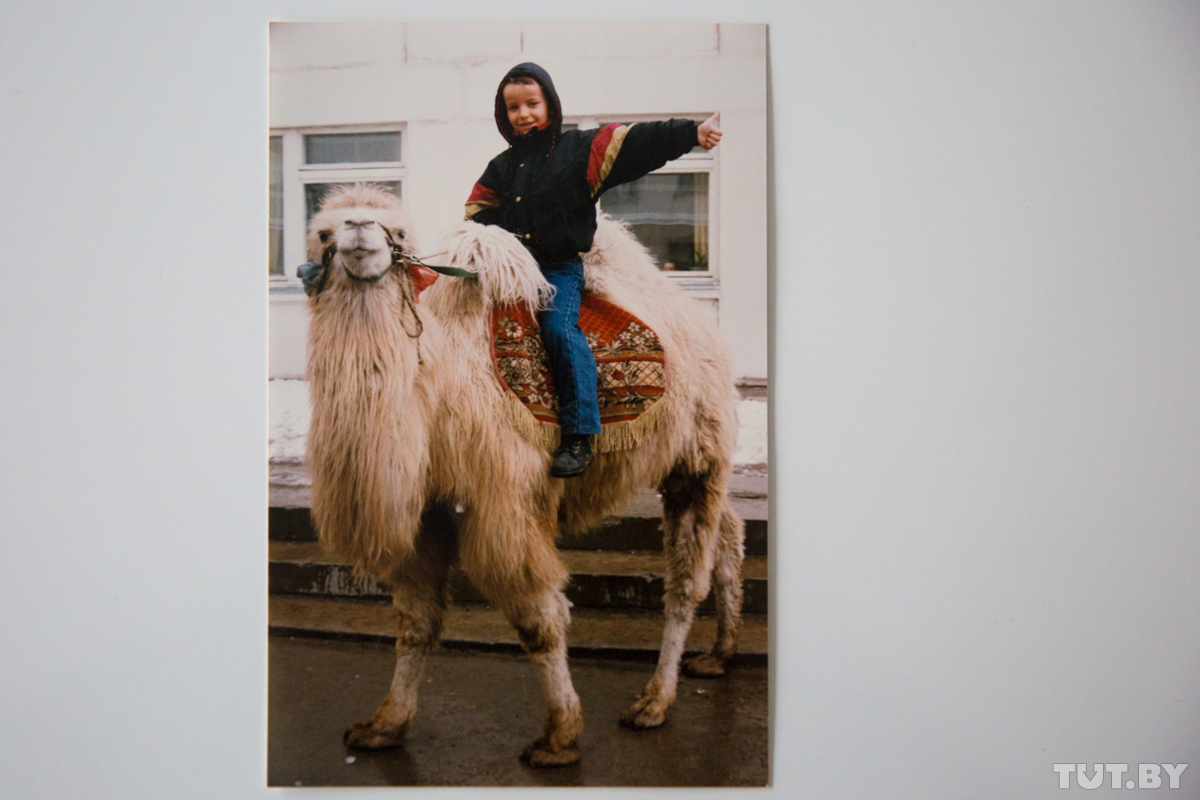 Alena Siarheeuna: - During the conversation, I said that all this time I slept for two or three hours, and in these clothes, I went to my son's hospital on November 12 in the morning and am still in it. I wanted to get at least five hours of sleep at least one night. And so I was convinced that I could calm down and go home to rest; no one will bother me. And in the morning, with renewed vigor, I can begin to resolve issues. But on Wednesday morning at 9.06, the phone rings, this number was saved - a call from the morgue on Dalhinauski tract. And this conversation was published by the Prosecutor General's Office. But I don't understand what could have changed overnight? I was told to get enough sleep, but in the morning, I should have already known the place and time of the funeral?
Volha: - This call was made in such a way that it seems as if it was made on Monday, and we haven't been taking the body away since Monday. But we got a call on Wednesday! And besides preparing for the funeral, we were also engaged in refuting this information in the media.
- After that, did they turn to you from the Prosecutor General's Office?
Alena Siarheeuna: - There were some calls, but I don't know who called because, after that, I don't pick up the phone. And after I stopped doing this, they came from the city health department to my sister at work, and she works at the water utility; they asked how to help organize the funeral and said that they would help with everything that was needed. But my sister replied that she did not deal with this issue at all, was not responsible for it. She was asked when the funeral would be; they said if they were before the weekend, then one alignment, and if on the weekend - another. And when we went to Dana Mall to buy clothes for Roma, a detective story began.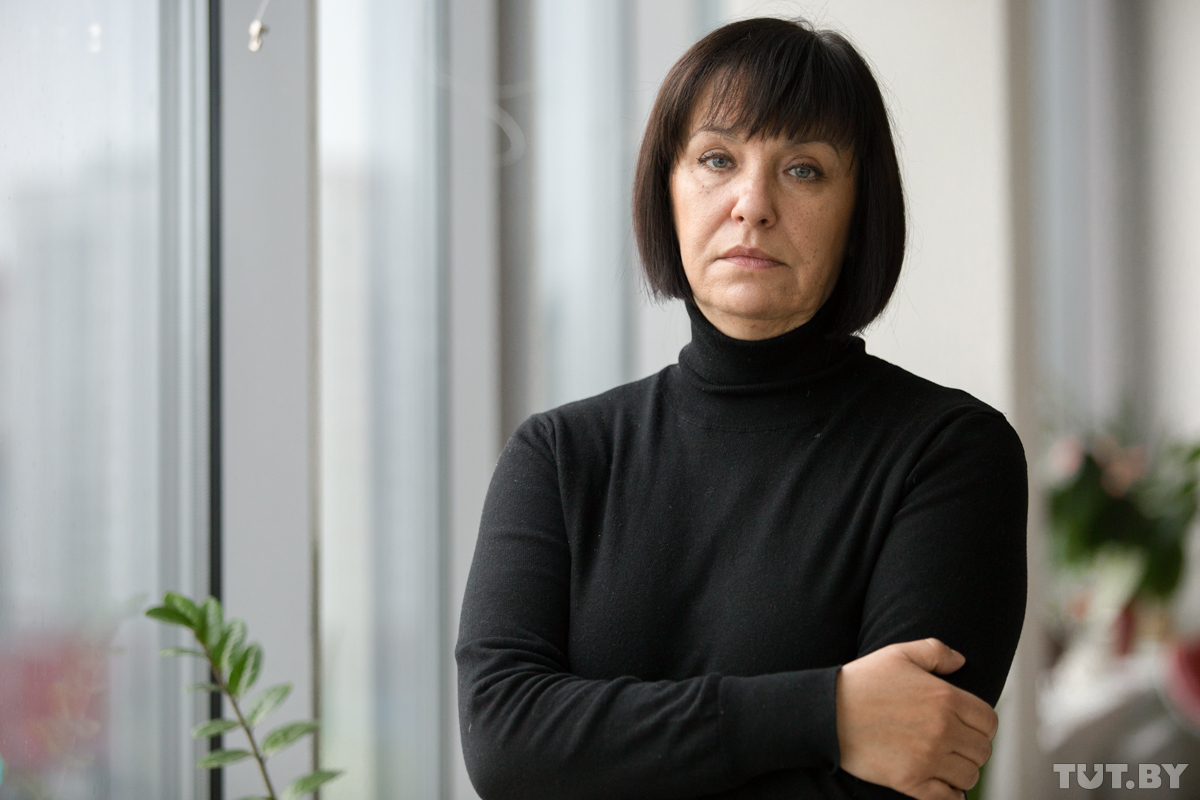 Volha: - In the shopping center, we noticed that we were being followed. On the one hand, it was funny that you can identify them. On the other hand, it is unpleasant: for what purpose are they doing it? Maybe they will do something to us; we do not know who it was: law enforcement agencies or some criminals. We are ordinary people, we go to the toilet, shop, cafe, and we are being watched. For what purpose? We did not understand and were afraid.
"The head is busy with the initiation of a criminal case so that the perpetrators are punished according to the law"
- In the plot on STV, there was a recording of a conversation with Roma's wife; what did she mean? Did you communicate with her after that?
Volha: - I talked to her about this; she meant that the farewell would be scheduled for Friday at a certain time. She understood that many people would come; we were not going to keep it secret. All the same, they ask, everyone is waiting, they want to come to say goodbye. For people from the same "Square of Changes," this is great grief because it happened in their yard. And we will secretly bury, say: "Goodbye, guys?" This is not human.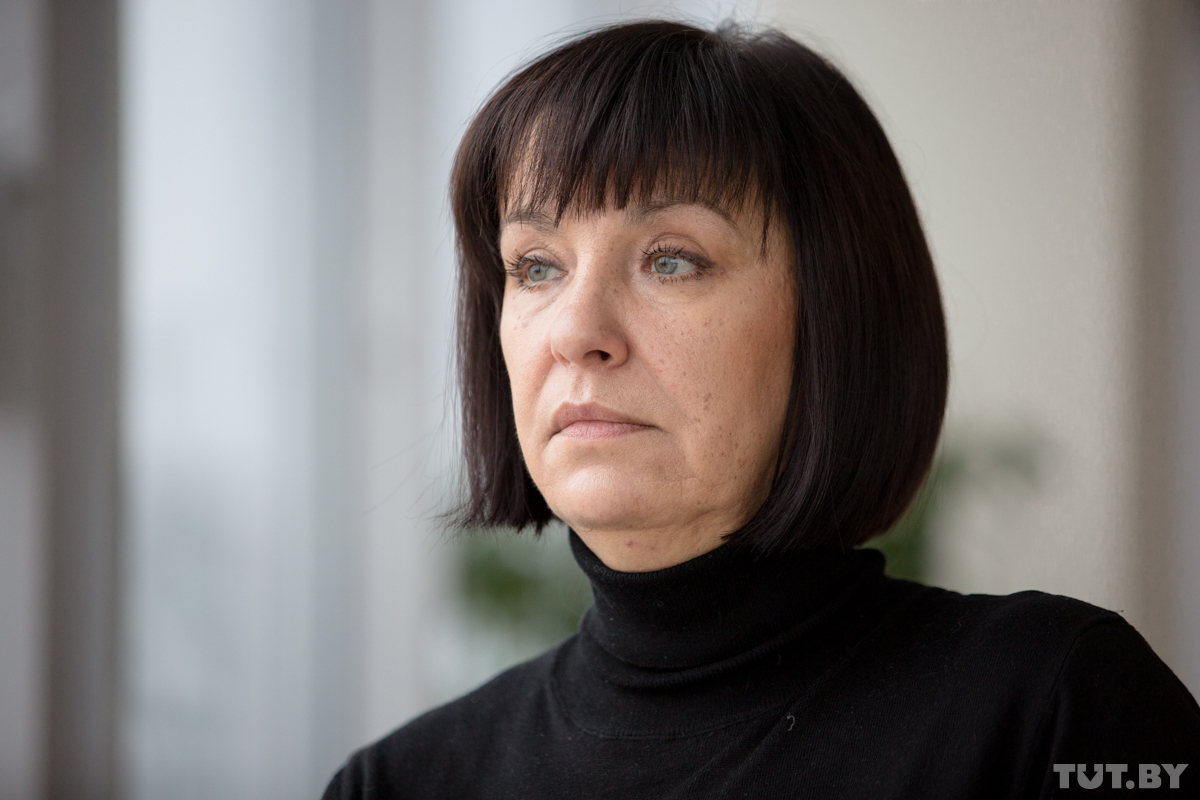 Alena Siarheeuna: - That's not a Christian thing to do.
Volha: - We didn't want to keep it a secret, but we weren't going to make a great event either. We understood that we would allocate a short period of time for goodbye; we ourselves we said goodbye earlier alone with Roma. As his wife explains, she was afraid that many people would come, and, at the same time, some minibusses, water cannons, patrol cars, and AMAP would come and start to disperse them. She called it a circus that there would be aggression from the security forces, and detentions would take place. She was worried that she would have to worry about the peaceful people who came to say goodbye to her husband and not to be able to say goodbye to Raman. In a sense, she may have been angry at the current situation: that she should think about something else, even though she should and wants to think about the fact that Roma is dead and he is no longer with us.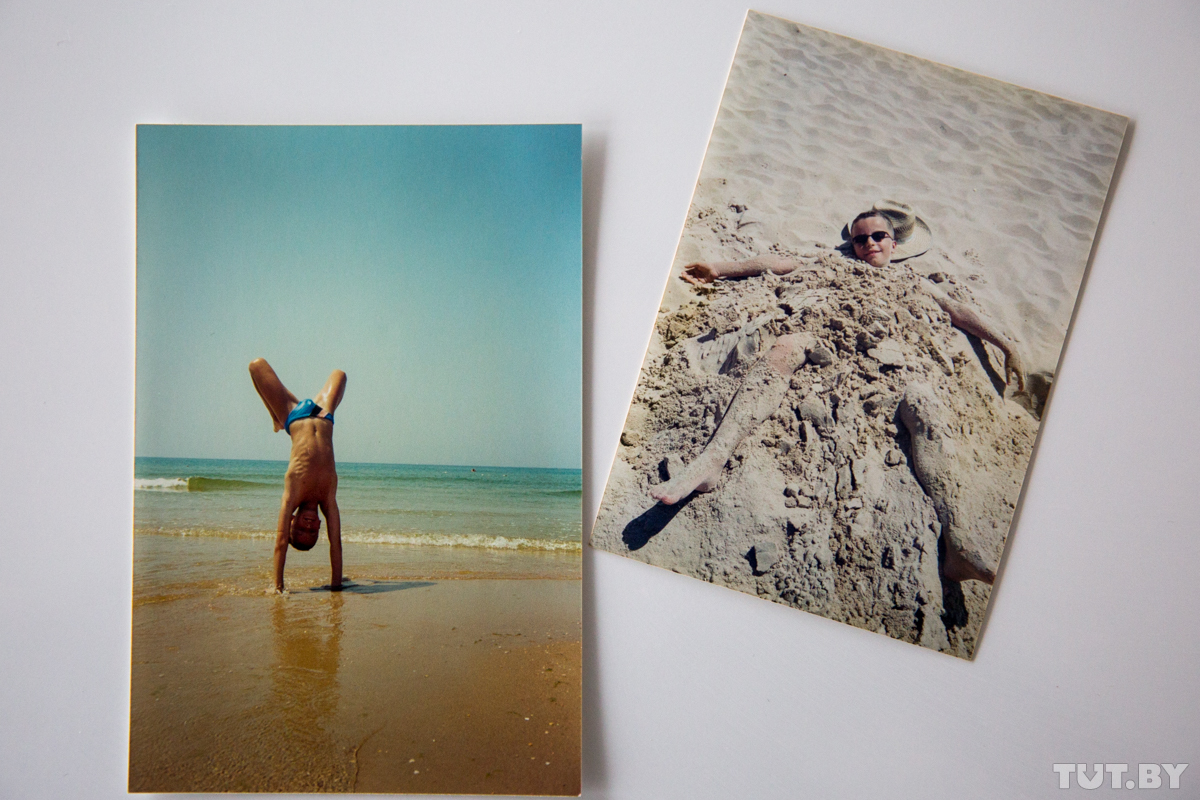 - What are your thoughts during the day right now?
Alena Siarheeuna: - Everything I am doing now is for the memory of Roma. I brought up a decent person, the right one, and I would like him to remain in my memory, in memory of my family, relatives, friends, and all people - an honest, worthy, and decent person. What is happening now should not happen. I want the truth.
Volha: - Roma did not deserve this. Everything they are trying to say about him now is not about him at all.
Alena Siarheeunaa: - I want Roma's name to remain pure and honest, just like he really was. Involving political components, intrigues, puppetry, and everything else here is not about Roma. This is not about him and not about his inner circle.
Volha: - Now our head is busy with the initiation of a criminal case so that the perpetrators are punished according to the law so that the name of Raman is not tarnished and trampled into the mud, not to let something that actually did not happen hung on him. Every day we are thrown a new portion of some fakes that we must refute.
Alena Siarheeuna: - It is clear that life will not be the same, at least mine.