Pensioner From Minsk: We Ask People We Know To Bring Medicines From Abroad
8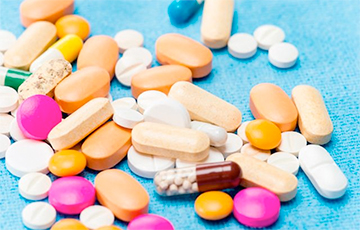 Most Belarusians cannot afford even "subsidized" medicines.
Prices for goods and utility bills are the main problem for elderly Belarusians. The press-center of the European Belarus has interviewed the townspeople. Many of them openly talk about this, and criticize the officials and the ruler:
"Well,he's been in power for 25 years. He must give way to the young. He's already an elderly man, and our government is not young - it needs to be changed. It is necessary to give way to the young.
The prices in stores are terrible, and so pensioners merely survive from pension to pension. And utility bills keep coming. It seems that it's not a big amount, 37-40 rubles, and when you pay for the Internet (we also use the Internet), phone, light, it turns out that pensioners need to pay 100 rubles.
In my house, there are two disabled people, with the second degree of disability. They are prescribed subsidized medicines, with the 10% payment, but when you go to buy medicines, even those 10% are expensive. Therefore, I really have pity for those pensioners and sick people who buy medicines at 100%. How do they survive on their pensions? This is terrible! We ask our children, acquaintances, who travel to Ukraine, Poland, Russia, to bring us medicines.