'Basta!': Do Belarusian Officials Generate Nonsense Under Certain Scheme?
13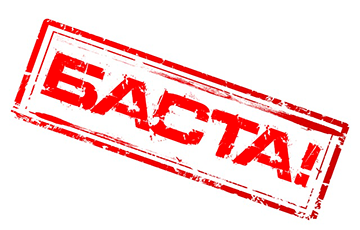 There's a rumour they have picked up the idea in Kazakhstan.
Hardly have Belarusians recovered from the surprise contest "Can you pinch the ticket in 15 seconds?", when a new idiotic idea appeared - to ban criticizing teachers, writes the "Basta!" Telegram channel.
- Recently, there have been many negative events, when students try to put pressure on the teachers, and sometimes insult them. The society needs to protect teachers," said Volha Chuprys, Deputy Head of the dictator's administration.
There's a rumour they have picked up the idea in Kazakhstan.
We will not discuss the idiocy of this proposal, we will leave it to the indignant parents of the students. Just a couple of rhetorical questions.
Why do dictators and their subordinates take all new ideas either in Kazakhstan, or in China, or somewhere else in the outskirts of civilization? Why can't we look at our neighbors in the West and at least learn something from them? The Poles, for example, they are closer to us than the Kazakhs.
We already have a criminal article for insulting Lukashenka. Its presence in the Criminal Code is understandable - Belarusians hate the dictator. Do they really dislike teachers that much, so the latter need protection? Why did it happen so? Maybe because of their participation in the rigging of the elections? No, it is unlikely, it cannot be so. Why then?