Ex-Ambassador Of Poland To Belarus: Lukashenka Is Part Of 'Russian World'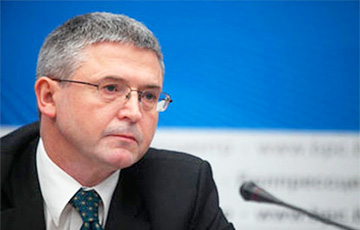 He is afraid of Europe mentally.
This was stated by former Polish Ambassador to Belarus Leszek Szerepka in an interview with belsat.eu.
- It seems that Minsk has found a common language with Moscow on the oil issue. The entire "geopolitical reversal" of Lukashenka ended with loud populist statements. Does it surprise you?
- Such a scenario was predictable. The question was on what terms they would agree. So far, we do not know what is stipulated in the contract for the supply of oil in the end. A major role in this process was played by Igor Sechin. Rosneft is a co-owner of the Mazyr refinery, Sechin is an influential person in Moscow, and there is no doubt that there was some kind of "deal". Lukashenka carried out disguised movements, rather than real steps, to diversify sources of raw material supplies. The truth is that oil from other directions is not profitable for him. If in the future such conflicts between Moscow and Minsk are repeated, Lukashenka's position will weaken.
- The conflict with Moscow over oil and "deep integration" began in 2018. Some politicians in the West believed, and may continue to believe, that Lukashenka is really trying to save independence, and is significantly changing his foreign policy. Even US Secretary of State Mike Pompeo recently visited Minsk, this was the first visit of the US Secretary of State to Belarus under Lukashenka. Did Minsk manage to use the "western card" in the disputes with the Kremlin?
- He has been doing this very skillfully, for many years. If something bad happens in the Belarusian-Russian relations, Minsk draws out a "Western card" and threatens that it will change the vector of integration. People who know the Belarusian realities are well aware that this is impossible. America earlier started warming in relations with Belarus: Bolton (former US presidential adviser on national security) visited Minsk before Pompeo, and even earlier there were visits of several deputy secretaries of state. By the way, Pompeo flew not only to Belarus, but also traveled to several other countries around Russia - Kazakhstan, Uzbekistan, Ukraine. It was an attempt to orientate on the ground, and some analysts consider it an attempt to heat up the long-standing GUAM initiative, which brought together several countries of the former USSR (Georgia, Ukraine, Azerbaijan, Moldova and Uzbekistan until 2005), which chose their own development path. I do not think that this old initiative can be warmed up, today is another time. Returning to Lukashenka: he really tried to play "contacts with the West" with Moscow, since he has no other arguments. I was surprised how some Western politicians allowed themselves to be drawn into this game without any concrete steps on the part of Minsk. It is necessary to talk with Lukashenka, but it is necessary to set conditions and achieve their fulfillment, not to give anything for nothing.
- Washington, at least, is trying to orientate on the ground. But does the EU have any strategy regarding Belarus?
- The European Union is losing international prestige, instruments of action. This is surprising since the EU has great potential and could do a lot of good things. However, we see that the EU does not really want to take risks and enter into some kind of deals, does not really want to build concrete structures around itself that would be capable of action. The European Union is giving the field to maneuver to other players, primarily China, the USA, and Russia. But if we compare the potential of Russia and the EU, then, of course, the advantage is on the side of the EU. The EU has no concept of what to do in the East. The EU wants to avoid conflict. Let's see how Europe reacted to the Russian aggression in Ukraine. They introduced, in my opinion, very soft and symbolic sanctions. No serious sanctions were imposed on Russia. This is contrary to the European values that Europe has promoted for years. The former concept of the Eastern Partnership still exists, but this is not enough. It would be in the interests of the European Union to implement a bolder policy in the East, but it is not capable of this.
- Poland took a risk and started warming in relations with Moscow several years ago. But does Warsaw have any concrete and well-weight plan of action regarding Minsk, some kind of concept?
- I have been working with Belarus for more than 20 years. I still remember how the head of the Supreme Council of Belarus Stanislau Shushkevich was accused of stealing a box of nails, and I remember how he lost his post. For many years I have watched Lukashenka very carefully. When I returned from Belarus in 2015 and the authorities changed in Poland, I warned not to get on the old rake. The policy towards Belarus should be consistent and independent of the political situation in Poland. We must rely on the fact that this is our neighbor, there is a large Polish minority, we have common traditions. We should bring Belarus to the European Union as close as possible, to be in the role of an advocate, as Poland does with regard to Ukraine. However, we see that after each change of power in Poland, a new coalition comes in and begins to restore relations with Belarus again, forgetting about the policies that the predecessors implemented. Thus, we make the same mistakes, no results. We have a very short memory, unlike Lukashenka, who has a long memory, and can afford a lot. He knows that if power changes in Poland, Warsaw will start from scratch.
- How much, in your opinion, does Belarus depend on its eastern neighbor today? There are even suggestions that it was Lukashenka who was the guarantor of independence, and no one could defend this independence as skilfully as he did.
- Belarus is very dependent on Russia. I will say more. I personally perceive the Belarusian-Russian disputes as disputes in the same family. That is why emotional statements are made, and Lukashenka can allow more than others with regard to Moscow. Family is a family.
Lukashenka is a part of the "Russian world". I have no doubt that Lukashenka, if he ceased to meet the interests of Russia, could soon cease to be a "president".
Once there was such a thesis that every day of independent Belarus strengthens its statehood. At first, such a thesis was really relevant, but today it is no longer so. Today you can see the results of Lukashenka's policy, which for so many years has been cutting the roots of Belarusian statehood. Statehood is based primarily on language, national consciousness and history. In these three areas, Lukashenka pursued the most pro-Russian policy. Lukashenka's strategic policy is to blur the difference between Belarusians and Russians, and this is a real problem.
- You are talking about "one family". But disputes in families sometimes lead to divorces.
- I believe that this will not get to this point. If Lukashenka is in power, there will be no divorce. Belarus today is very much dependent on Russia economically. Moreover, Lukashenka believes that Western democracy is a greater threat to him than Moscow's policy. This is his environment, and he feels at ease there. He is afraid of Europe mentally.