Belarusian Authorities Finally Start Doing Something
28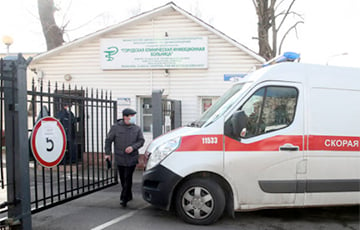 European countries have long taken similar measures.
The government of Belarus has identified measures to prevent the importation and spread of infection caused by the coronavirus COVID-19, the press-center of the Council of Ministers reports.Important to note, the neighboring countries of Belarus have long introduced such measures.
As stated in the decree of the Council of Ministers, all people who arrived in Belarus from countries in which cases of COVID-19 infection are registered, within 14 calendar days from the day of arrival:
must be self-isolated at home;
are not subject to subsequent passage through the border of Belarus (until the expiration of the period of self-isolation).
These measures do not apply to:
employees of diplomatic missions, consular offices of foreign states in Belarus and accredited in combination with residences in other countries, international organizations and their missions located in the Republic of Belarus, as well as members of their families;
heads and members of official delegations;
drivers of vehicles when performing international road transportation of goods;
crew members of aircraft, inland water transport vessels, train crews, locomotive crews of international railway traffic;
foreigners transit through Belarus to return to their place of residence.
A list of countries reporting cases of COVID-19 infection is available on the official website of the Ministry of Health.
Border guards hand out a questionnaire to everyone who arrives. Once completed, it is passed on to the officials of the Ministry of Health.
What rules are introduced for long-distance truckers
Drivers carrying out transit automobile transportation of goods through Belarus, including from the territory of Russia to the EU and Ukraine, are obliged to travel only by the republican roads, on which it is possible to stop (park) for rest and meals for drivers, refuel vehicles, according to the list of roads and specialized places, identified by the same decree.
Drivers performing transit transportations are obliged to leave the territory of Belarus on the shortest route no later than the day following the day of entry into its territory, unless the impossibility of meeting the specified period is due to an accident (breakdown) of a car, as well as unloading, transshipment of cargo , replacement of the vehicle, if this is provided for by the terms of the contract of carriage of automobiles, and is indicated in the transport documents. If necessary, a deviation from the republican highway indicated in the list of roads and specialized places is allowed. Operations should be carried out in the shortest possible time.
During a stop (parking), drivers performing transit transportation must not leave the territory of stopping points (parking) for rest and meals for drivers, refueling vehicles, according to the list of roads and specialized places.