Vitsba Director: There Will Be Changes An Work When Half Of People Get Ill
70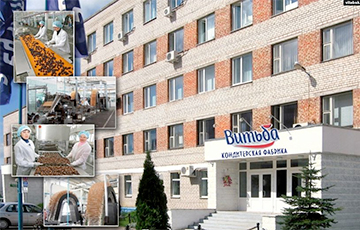 The employees of the enterprise are panicking.
The company operates according to the standard four-shift schedule, and is not closed for quarantine, the general director of Vitsba says, Radio Svaboda reports.
"People get sick, it's true. However, for the time being, we're doing the best we can. All four workshops are functioning as normal," - the director of the company, Aliaksandr Hidranovich, said.
Vitsba employees wrote to journalists that "panic has begun because of the waffle shop workers' disease":
"We have minus one person every day. The workers go to hospital with pneumonia. At the same time, the bosses are either on vacation or they are working remotely from home".
According to the director, the employees who are not feeling well or have a fever are not allowed to enter the enterprise. But changes in Vitsba's work will occur when "half of the people get sick and there is no one to go to work".
"Then everyone will have changes, - the director says. - But as long as there is a great demand for products, why shouldn't we work? We have to work, earn money, so that then there is something to buy drugs and products for".
Vitsba's production has not decreased, it produces a thousand tons of products per month.
However, the company is taking security measures against coronavirus.
"For almost three weeks now everyone who comes to the enterprise takes temperature and processes hands. All the workers who are in contact with each other are wearing masks; the flows of the shifts have been separated so that people do not meet. The lunchtime has also been moved.
The people, who can work remotely, have already done so, but this is a small number of people who work at the computer or the ones from the legal service. The rest of us work as usual. Only the transport that delivers raw stuff is allowed entering the company. There's authorized entry only".
Vitsba is one of the largest confectionery enterprises. About 1.3 thousand people work here. The company is in communal ownership.