Lithuanian Foreign Minister On Lukashenka's Address To Putin: Time To Face The Truth
39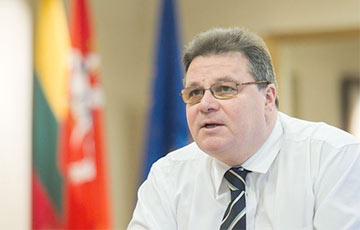 The dictator has uncovered his own propaganda.
Lithuanian Foreign Minister Linas Linkevičius said that Lukashenka's appeal to Russian President Vladimir Putin for help exposes all his propaganda, Delfi writes.
"This uncovers all the propaganda, all the dust that has been thrown into the eyes so far. It's time to face the truth," the minister said. According to him, Lukashenka's rhetoric humiliates people striving for change.
"These are the citizens of that country, and not someone manipulating something, we must stop humiliating them, calling them unemployed or those who do not know what they want, mocking them, showing that they do not deserve respect and attention. This path is a dead end, which will bring consequences not only personal, but also for the whole country," added Linkevičius.
Both in an interview with BNS and in a post on Twitter, he called Lukashenka "the former president of Belarus". "Although he is a former leader, he should have a sense of responsibility," Linkevičius said.
Protests against electoral fraud continue in Belarus. On Saturday, Lukashenka turned to Putin for help and said that these events show "outside interference."