Director Of Museum In Vaukavysk Who Refused To Sign Electoral Protocol Found Dead
135
18.08.2020, 22:25

246,516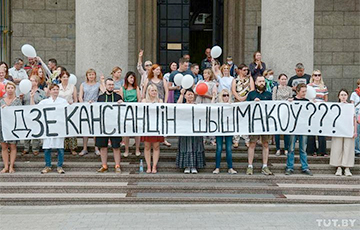 The body was found in the Nioman river.
29-year-old Kanstantsin Shyshmakou, director of the Military-Patriotic Museum named after Bagration in Vaukavysk, has been found dead. The rescuers have discovered his body in the Nioman river, the Nasha Niva Telegram channel informs.
Kanstantsin Shyshmakou was one of the two members of the election commission at the precinct in Vaukavysk, who refused to sign the electoral protocol.