The Meeting Place Cannot Be Changed (Online)
10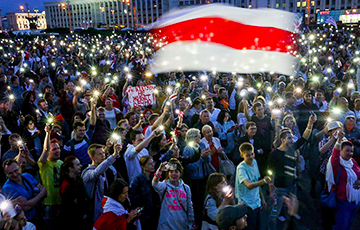 Independence Square and other squares of Belarusian cities.
On the 13th day of the All-Belarusian Protest and the Nationwide Strike, Belarusians gather in the central squares of their cities. Minskers, who took part in the "Never Again" chain, stretching from Akrestin Street to Kurapaty, are joining a large rally in Independence Square, which takes place in the capital every day.
21:57 The beautiful, singing Independence Square today! Yesterday, today, tomorrow, till victory!
21:45 Important to note, Minskers lined up in a chain from Kurapaty to Akrestsin Street today. Several thousand people took part in the action.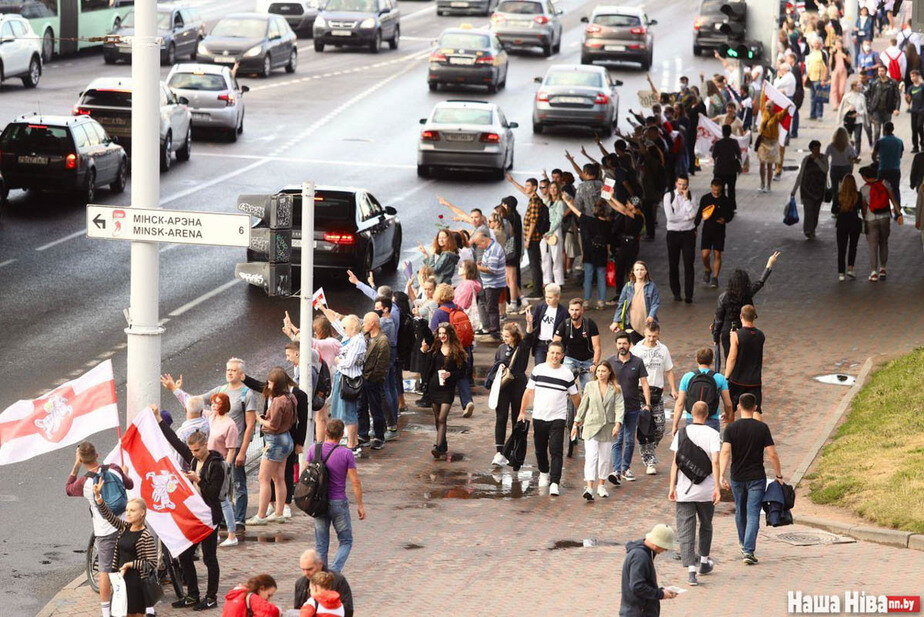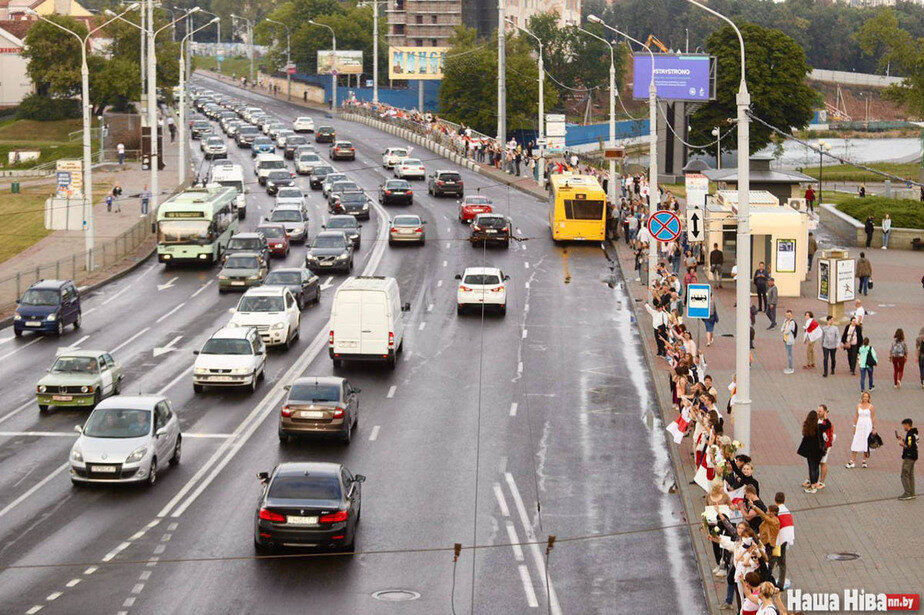 21:38 Blogger Palina Zyl has spoken in Independence Square. There have been many beautiful free people in Minsk today.
21.32 Zaslaul is standing till the last!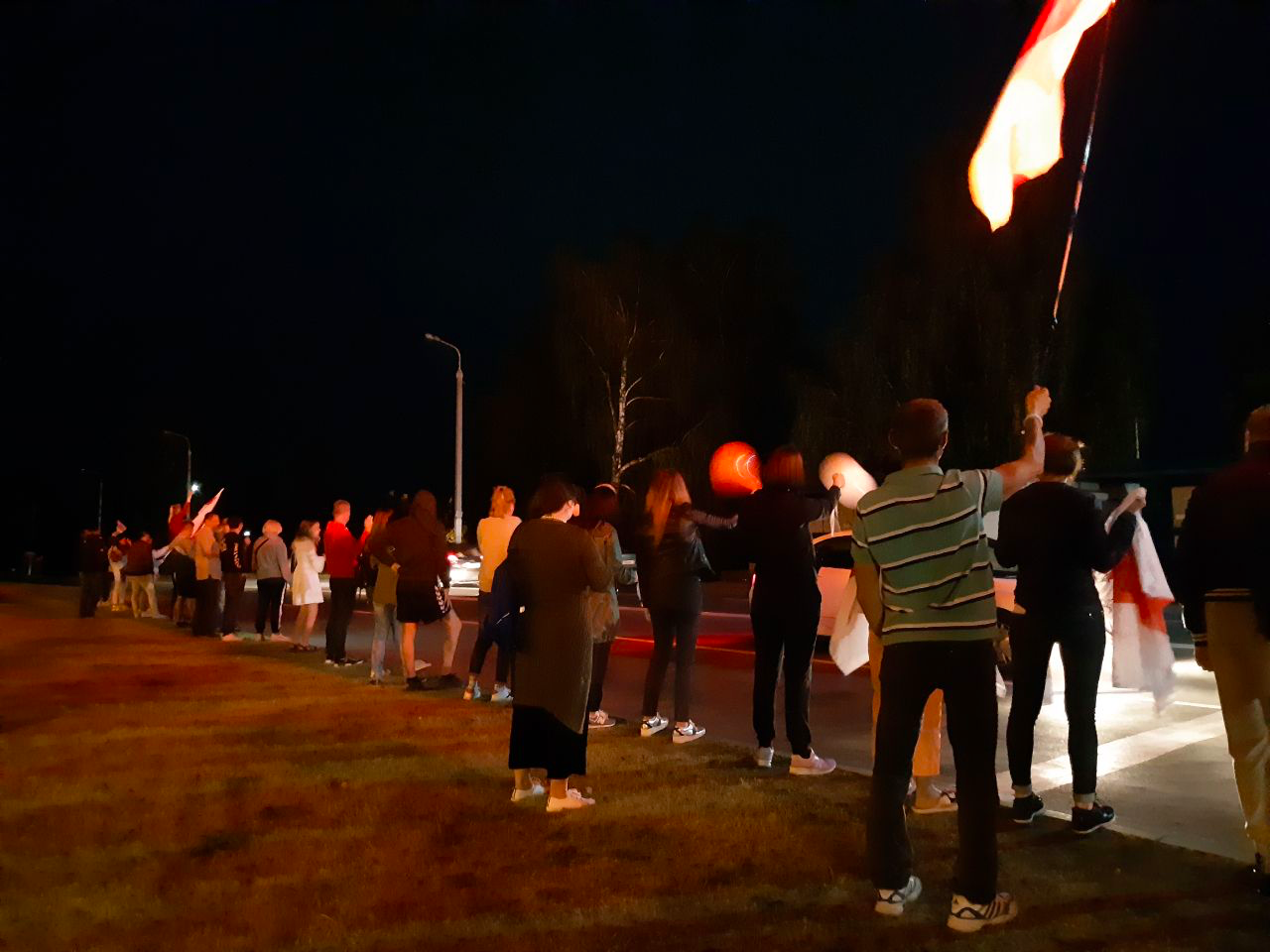 21:30 Meanwhile, the rally continues. About 6 thousand people have come to the square near the Government House on Friday night.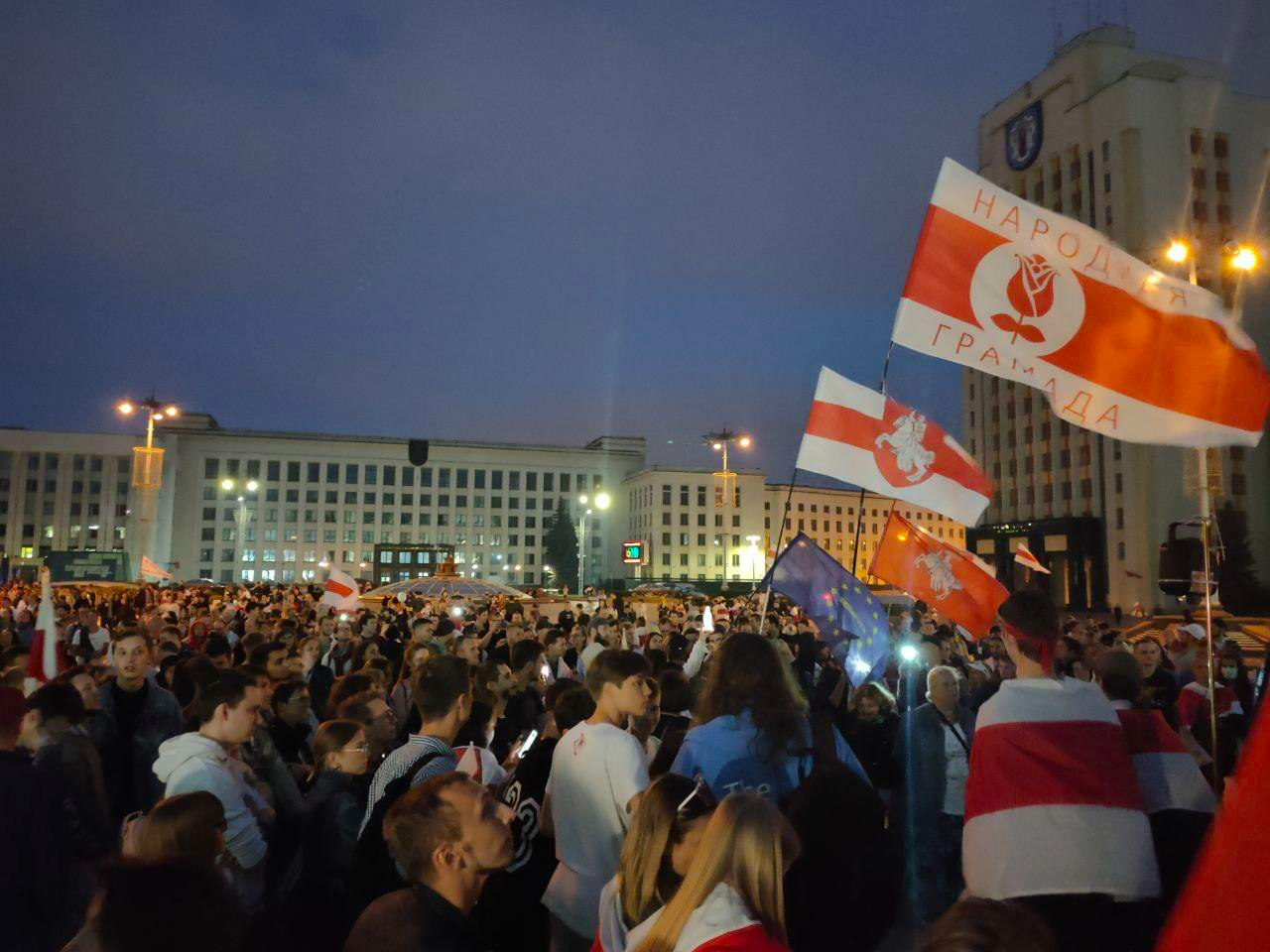 21:18 A fantastic atmosphere!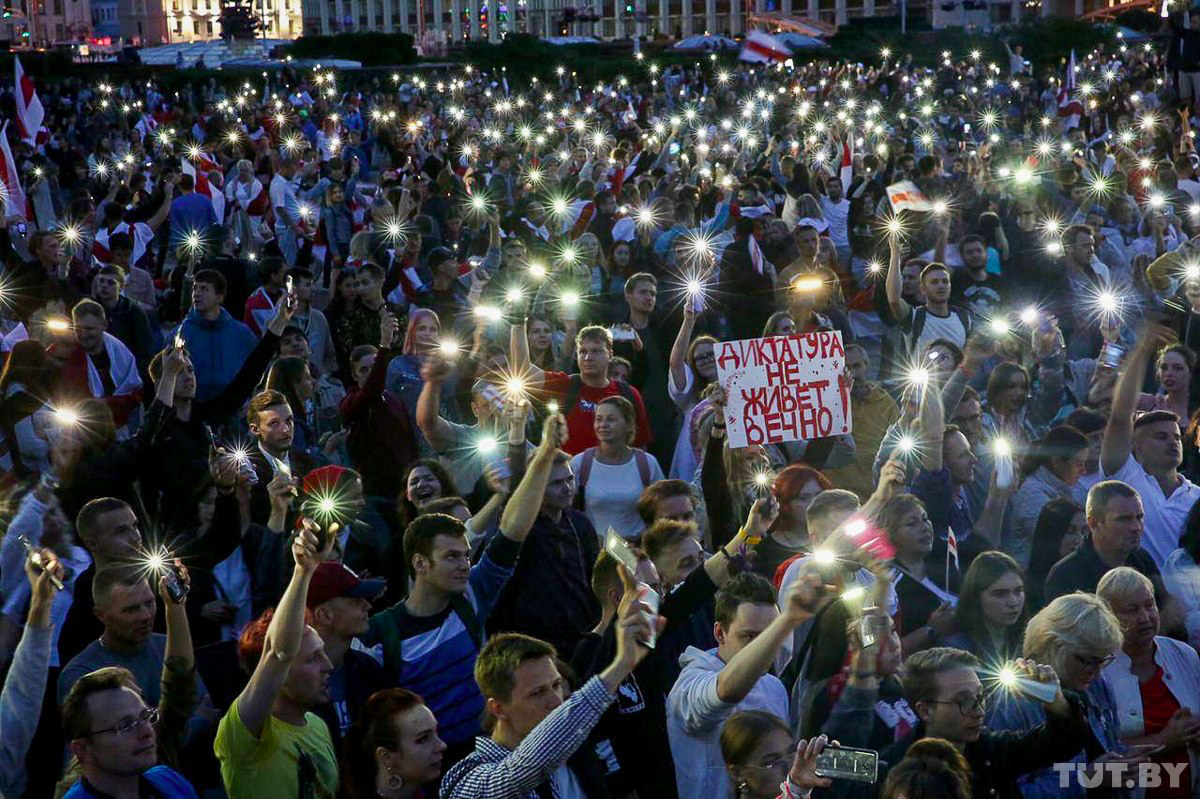 21:13 More photos of the protesting Independence Square today. The atmosphere of change is in the air!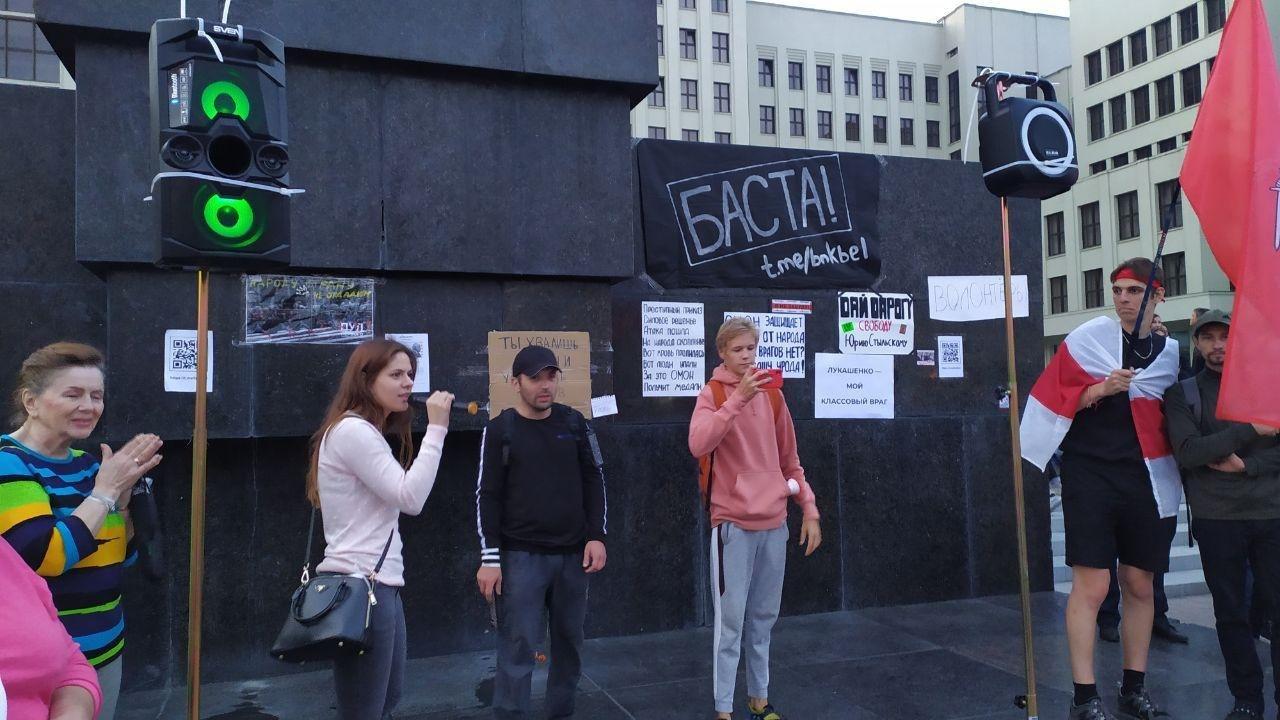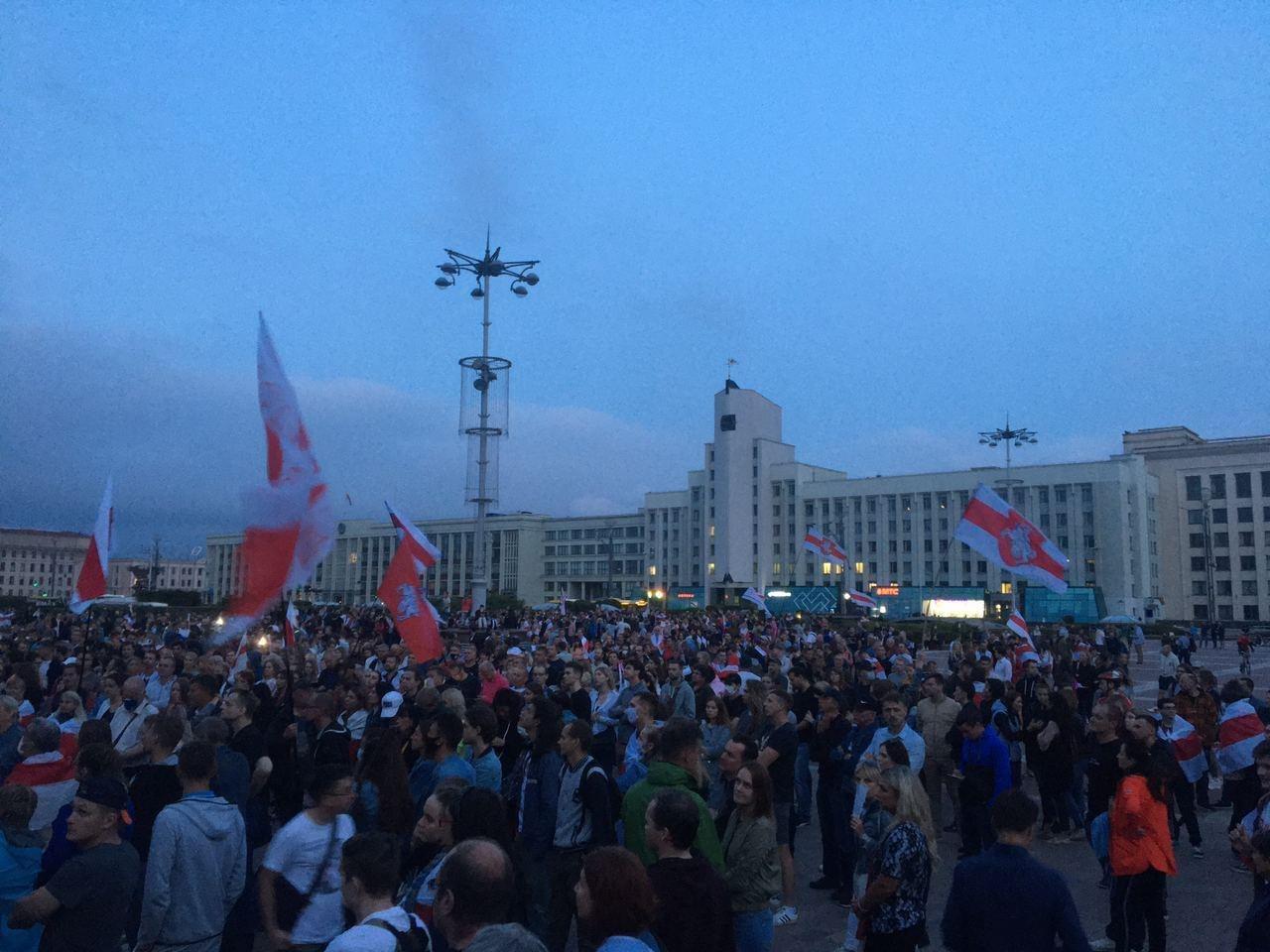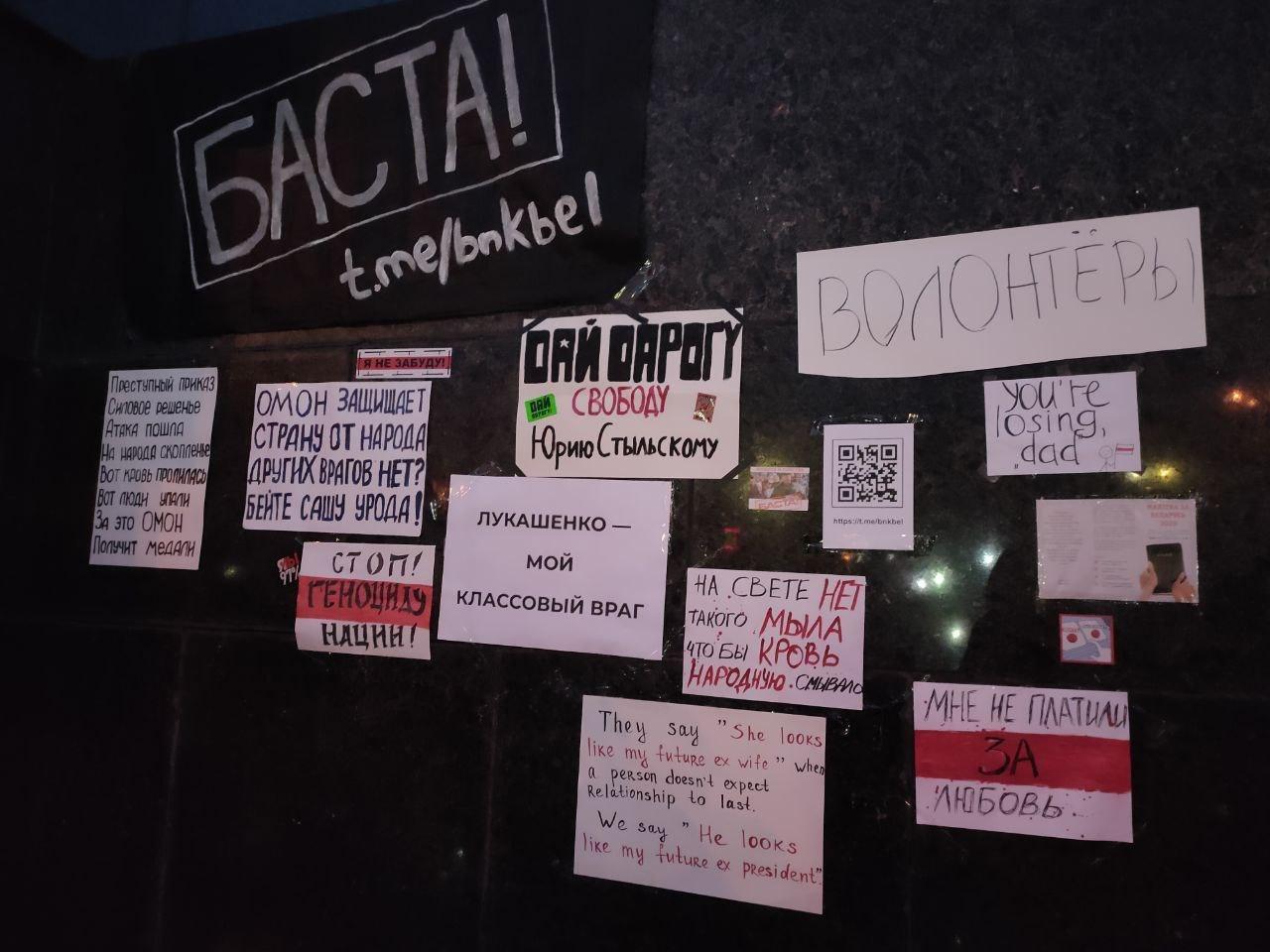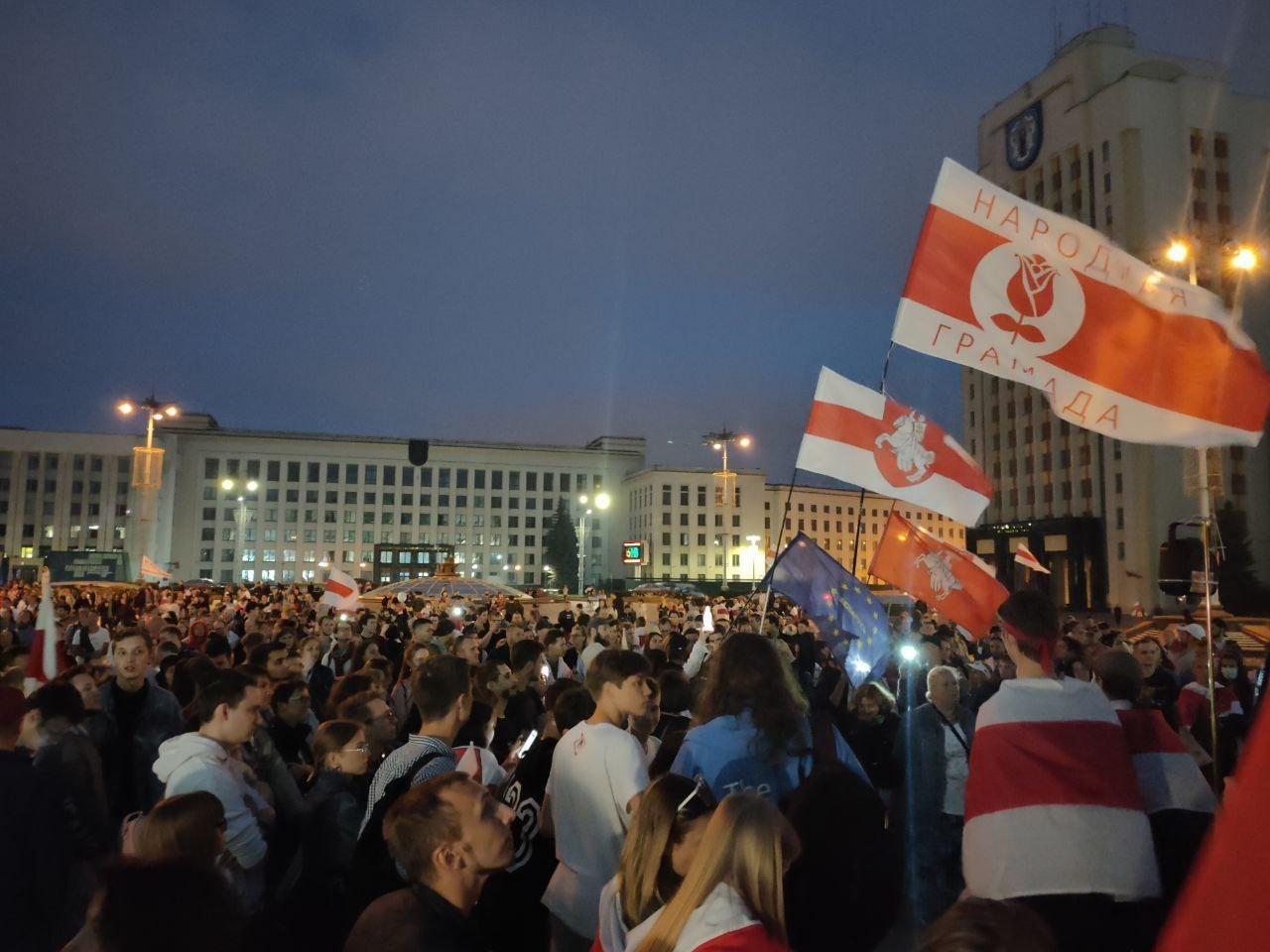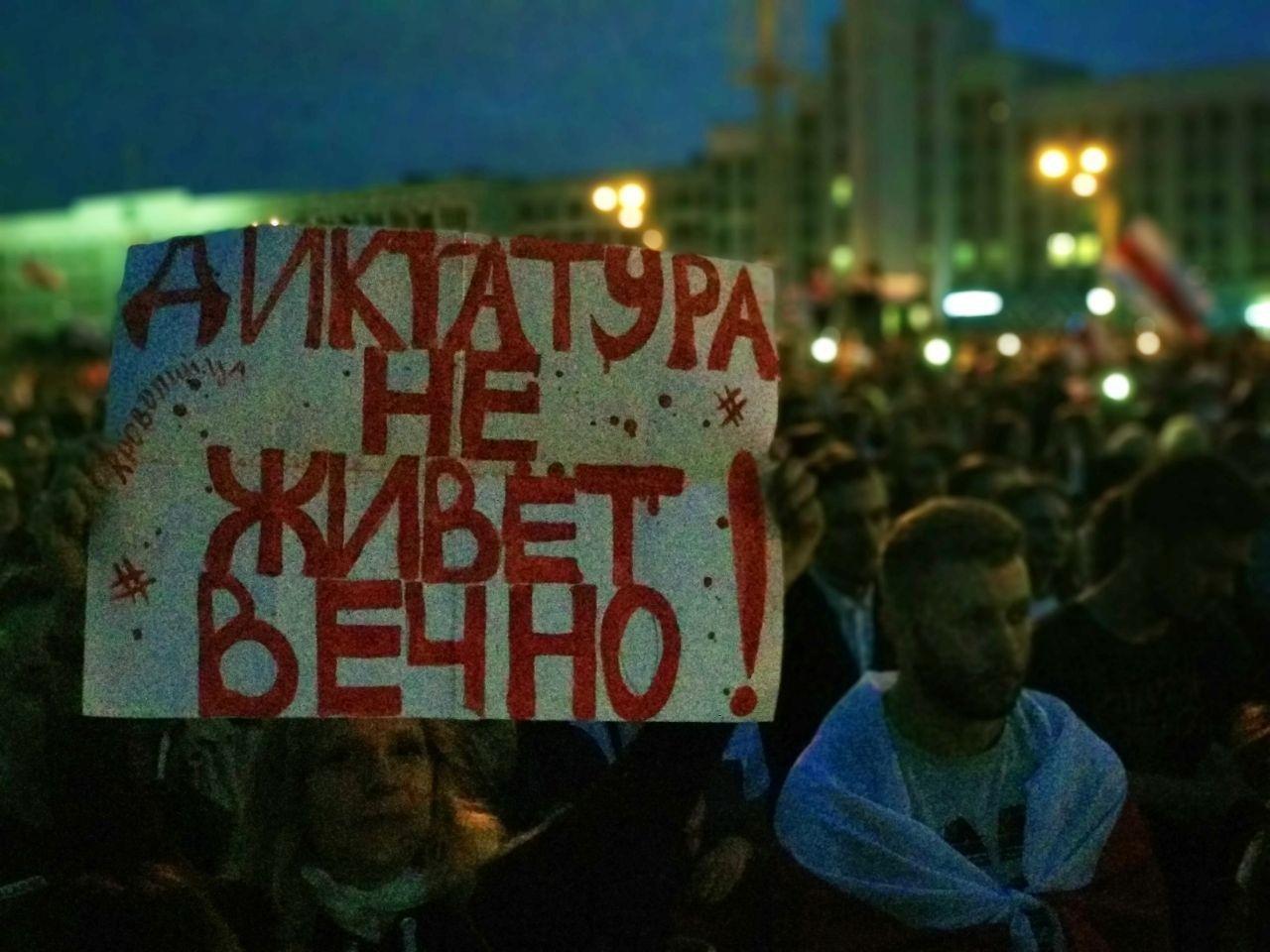 21:07 It's beautiful in the center of Minsk today!
21:02 People today had a great time in the square near the Government House in Minsk. However, like every day.
20:58 About five thousand people are in the square right now!
20:52 It's also hot in Lenin Square in Brest today. People gather every day.
20:40 People from Niamiha moved to Independence Square, where a rally is now taking place.
20:31 The main hit of the Belarusian protests! See how the guys are performing the cult song of Viktor Tsoi!
20:29 In Independence Square in Minsk, people are singing "Bring Down Prison Walls!" The atmosphere is incredible, as always.
20:25 It's noisy in Vitsebsk!
20:21 Sasha the Cockroach has been caged at the rally in Hrodna.
20:14 People who have gathered in Independence Square are greeting the passing drivers.
20:06 It's also very cheerful in Myadzel!
19:59 Creative guys in Vitsebsk. A solidarity action is also taking place there today.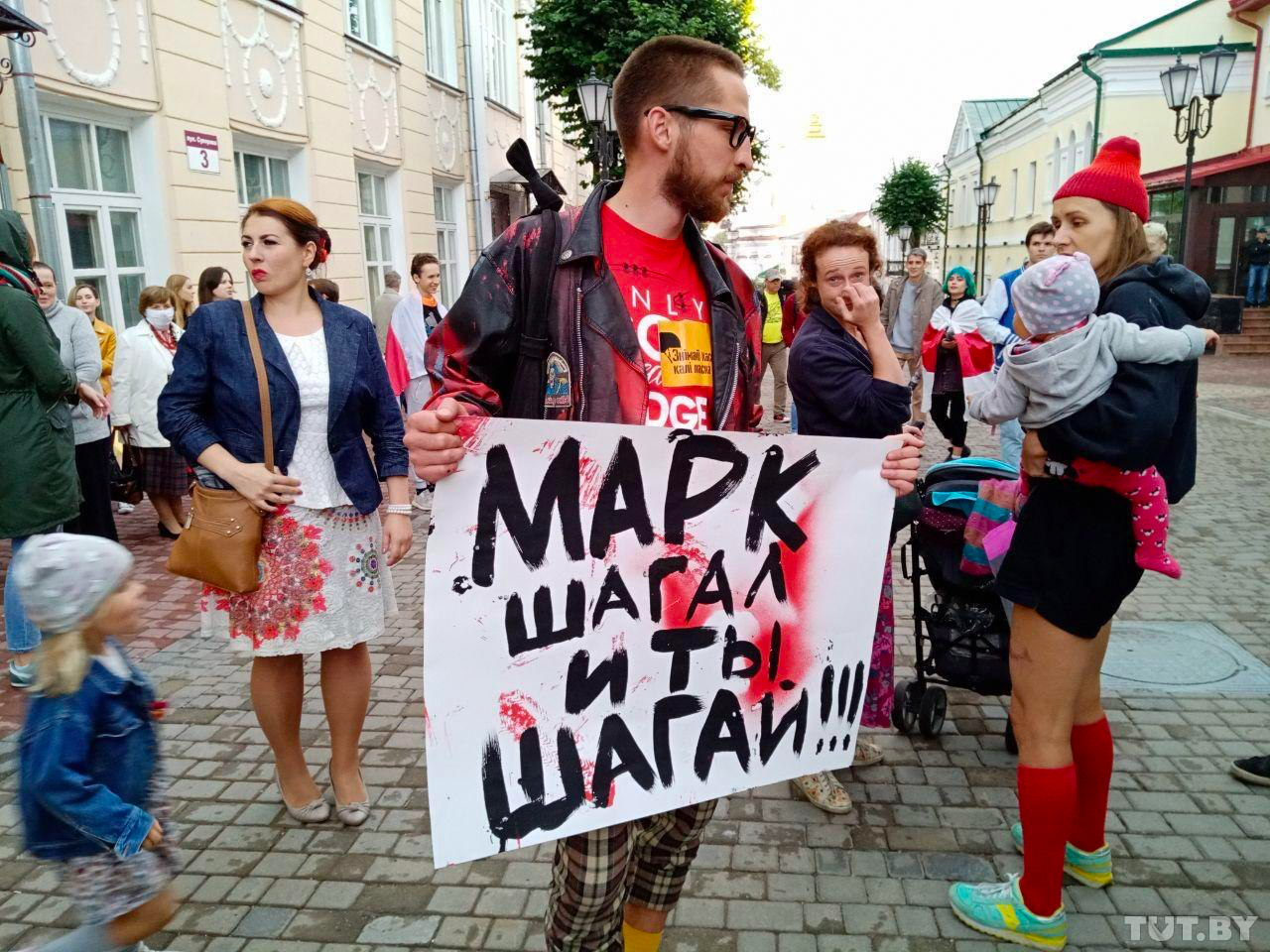 19:56 In Independence Square, entrepreneurs are bringing coffee to the participants of the action.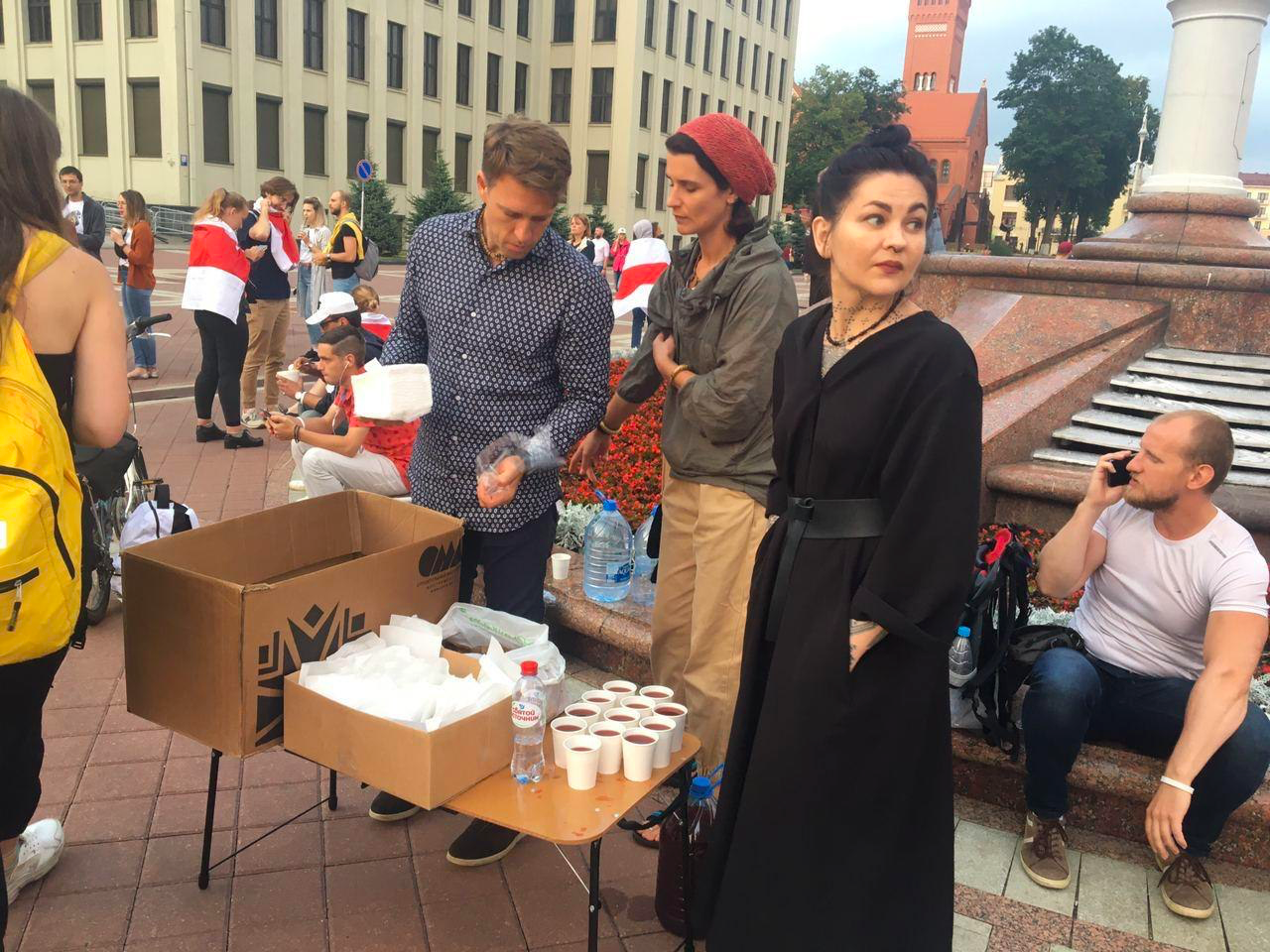 19:55 In Minsk, Georgians have come to support Belarusians fighting for change!
19:41 Employees of the Minsk Tractor Plant have come to Independence Square!
19:33 Meanwhile, more and more people are joining the rally in Hrodna.
19:31 An open microphone action is going on in Independence Square right now. Everyone can express their opinion.
19:28 Meanwhile, people are already gathering in Independence Square.
19:26 Protesters are also gathering in Myadzel today.
19:23 Vitsebsk is a free city!
19:21 According to independent journalists, there are already about 1,500 people in Lenin Square in Hrodna.
19:20 In Babruisk, people have taken to the streets with a huge white-red-white flag. A very beautiful tradition!
19:19 In Maladechna, there are now about three thousand people in the square.
19:03 Minsk residents are gathering for a traditional evening rally on Independence Square. Come and join!