US Senate Adopts Resolution Demanding Free Elections In Belarus
53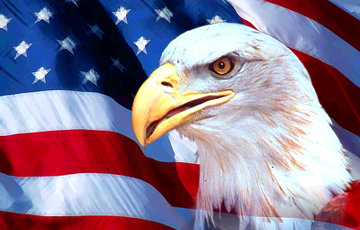 American senators have expressed solidarity with the Belarusian people.
American senators approved resolution № 658, calling for free, fair and transparent elections in Belarus. The text of the resolution is published on the website of the US Congress.
The resolution was submitted to the upper house of the American Parliament by Senator Richard Durbin. On August 5, it was approved without any changes by the rest of the Senate.
The resolution, among other things, condemns the politically motivated arrests and imprisonment of opposition candidates, including Siarhei Tsikhanouski, Viktar Babaryka and Mikalai Statkevich, and calls for their immediate release and permission to participate in presidential elections in Belarus on August 9.
The document condemns the arbitrary non-registration of the majority of potential candidates in the presidential election on August 9 by the Central Election Commission of Belarus, as well as repression and arbitrary arrests of peaceful protesters, members of opposition parties, human rights defenders and representatives of independent media.
The US Senate "stands in solidarity with the Belarusian people, including human rights defenders, bloggers and journalists exercising their right to freedom of assembly, freedom of expression and the rule of law."
It also calls on the Belarusian authorities to hold free, fair and inclusive presidential elections on August 9, which are in line with international standards and provide for reliable international monitoring of the elections.