The "Belaruskali" Strike Committee: The Economic Consequences of the "Italian Strike" Are Obvious
1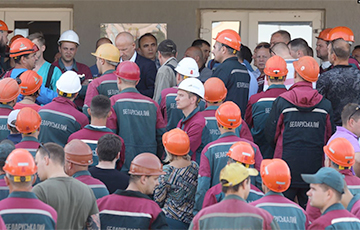 In August, ore mining and fertilizer production went down sharply.
The "Belaruskali" strike committee summed up the preliminary results of the strike at the enterprise, which took place here in August. In the court, which recognized the strike at the enterprise as illegal, the figures were announced: on August 17, 120 employees did not go to work, on August 18 - 671. Thus, the strike committee emphasizes, the employer acknowledged the fact of the strike at the enterprise, even though it lasted for two days.
The strike committee reports that, starting from August 19, most of the mining administrations have been operating normally, and the 3rd 4th RU - with the fulfillment and even overfulfilment of the plan.
But some workers of the mines of the 1st and 2nd mining departments decided to act according to the Italian scenario when the work is carried out strictly in accordance with the rules of labor protection and safety measures, which greatly slows down the production process, the strike committee reported. And they give a comparison of data for July and August: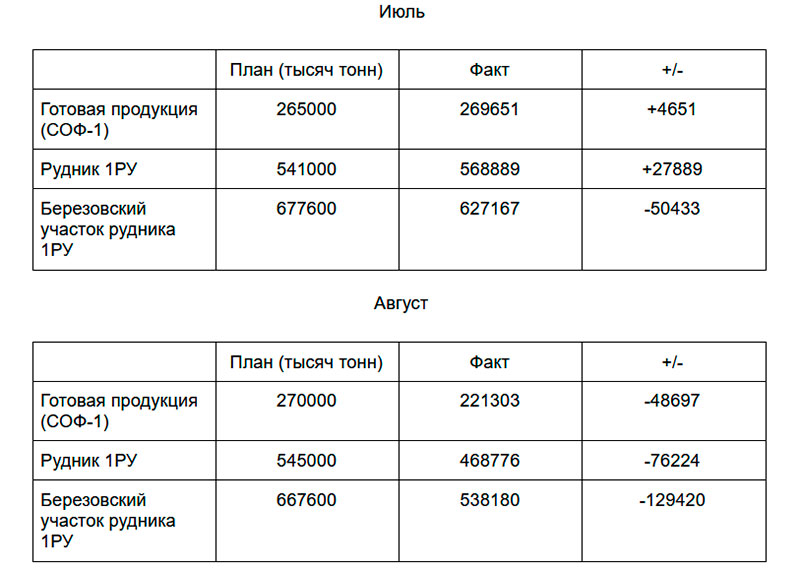 According to the strike committee, as a result, many engineering and technical workers of the 1st mining department were deprived of their August bonus. The next months' plan has been increased and will most likely be fulfilled on an annualized basis. But this is unlikely to have a good effect on mining equipment. In any case, the economic consequences of the "Italian strike" are obvious, the strike committee emphasizes.