Minsk Residents Started Solidarity Campaign Near "Pushkinskaya" Metro Station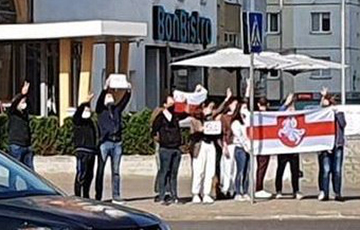 Protests in the capital continue unabated.
Today is the 45th day of the Belarusian Revolution.
Protests in Minsk are heating up. At this moment, the rally of solidarity is taking place near the Pushkinskaya metro station, the Basta telegram channel reports.