Winning Nation
26
Iryna Khalip
22.01.2021, 10:12

78,011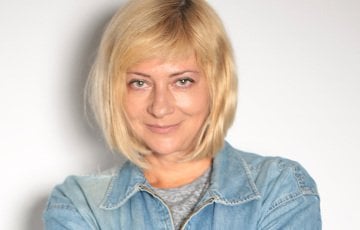 Belarusians succeed in whatever they do.
My friend wondered whether I had bought Nivea yet.
A friend calls.
Of course, I did. I ran to the store as soon as I heard about the company's refusal to sponsor the Ice Hockey World Championship if it's not moved from Minsk. Judging by the recent photos on social networks, the sales rose sharply in those days. The owners of the stores selling cosmetics might call each other and wonder what kind of promo offer Nivea announced. After all, there was no offer like "buy a cream and get soap for free" but people swept off the shelves as if tomorrow there would be no more soap.
However, no. The store owners know everything. Everybody knows it. No one pretends they can live here as if nothing had happened. Everybody cares. We have finally become both the people who determine the future of our country and the collective customer who is always right. This customer is demanding, but not capricious. One does not demand luxury goods for three kopecks. One supports those producers who value human rights and freedom of choice just as much as the quality of their products or services. Producers respect this client. Their reputation depends on it.
The other day I heard two girls talking:
-- If you want a cab, then call Yandex! Did you see how its driver snatched a guy from under riot police noses?
-- Wait, what about 135? They gave a free ride from Okrestina. They're the ones I call. Drivers there like to listen to Tsoi's song. It's so great to drive around the city listening to "Change!"
Of course, it's great. To take a cab with Tsoi songs playing, talk to the driver who tells you how he gave a lift for the released people from Okrestina, stop near the Nivea store, meet my friends in the café that opened its doors to demonstrators who ran away from the chasteners and then closed the same doors right in front of the chasteners' noses. To share this story with neighbours at a tea party in the evening, and hear the same stories in return. To complain that one has no way to support Skoda so far. To get the advice to buy something else, as Skoda sells accessories as well. To hang white-red-white ribbons and go home, agreeing on what to buy and where to go.
We've also had an amazing marketing campaign for our own country in the last few months. I have many acquaintances who would never agree to spend a vacation in their home country. As soon as the cherished vacation began, they were gone like the wind. It was not always the warm seas, but even the neighbouring countries: the main thing was to cross the border. It wasn't because they didn't like lakes or the infrastructure here. They didn't want to spend their vacation among indifferent compatriots, indifferent to the dictatorship and repression, who were happy with everything because it didn't affect them personally. Now, my acquaintances are studying the catalogues of Belarusian agricultural estates on the Internet, planning their summer vacations. They want to spend their vacation among like-minded people, those people who stood together in the chains of solidarity, marched on Sundays and collected parcels for pre-trial detention centres. Many foreigners now want to come to Belarus. To see the very people whose courage, kindness and solidarity made the whole world admire them.
We used to impose personal sanctions only. We knew that we could not fill up at Triple's or buy Santa Bremor and Savushkin product at Prostor. In short, we made our blacklists and refused to finance the regime through its wallets. However, there were no 97% of us then. We could not ruin the business of those wallets. Now we make up 97%. We have not only black but also white lists. Now we can both hit one's sales and make them grow so high that all the Amazons on the planet go jealous. It means that both we and the world around have changed. Previously, industrial giants, sponsors of world championships, never spoke out against repression in Belarus and never issued ultimatums. Now they play together with us. They do it because we attack, not vice versa.
Iryna Khalip, exclusively for Charter97.org