Katsiaryna Snytsina: I Totally Agree With American Saying "You're More Than Athlete"
1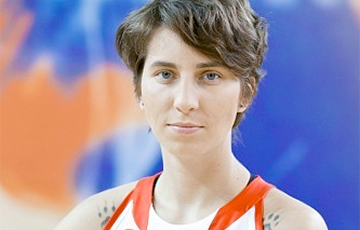 The top basketball player has explained why one can't remain silent in Belarus at the moment.
The captain of the Belarus national women's basketball team, a prize-winner of the European championship-2007 and a participant of two Olympic Games, Katsiaryna Snytsina, spoke in her interview to tut.by about sport and balance.
- Does the sport help you to keep emotional balance?
- The sport helps to switch off from emotions for at least four hours a day and concentrate on the playground, combinations and "hit - run". The body gets tired during practice, but the head gets a rest. I am very lucky in this respect.
- Don't you envy the athletes who chose the position "sports outside politics" and managed to keep their emotional balance?
- Well, wait a minute, maybe now I'm emotionally healthier than they are. (Smiling). I would say that when I wrote my first post on Instagram about the events in Belarus in August, I breathed a sigh of relief. I do not know the emotional state of people who are silent, but I personally started to breathe freely.
The fact that so many of us live only by sports is not bad and even cool. Sports are really a 24/7 job. Personally I realized that I could not remain quiet in this situation and concentrate only on basketball. There's an expression from America that says "you're more than an athlete." And I completely agree with it.