Bild: German Prosecutors Hunt After Lukashenka
5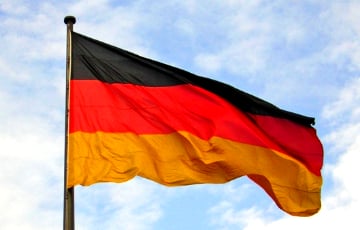 Germany is bearing down on the organizer of the trafficking of illegal migrants.
"More and more migrants come to Germany through Belarus: according to Bild am Sonntag, only last Friday, the federal police recorded 291 unauthorized entries at the German-Polish border. Most of them were young people from Iraq and Syria".
"The results of the work of the Federal Police are as follows: since August, almost 4 thousand refugees arrived in Germany via Belarus; only for the first week of October, there were 1,183 of them - and their number is growing," specifies the newspaper.
"It is clear to the German authorities: Belarusian dictator Aliaksandr Lukashenka wants to blackmail Europe by means of state-organized transportation of migrants and demand from the EU to lift the sanctions," reads the article.
"According to Bild am Sonntag, German authorities are currently investigating against Lukashenka as an "organizer of migrant trafficking."
"The long journey to Germany for refugees who received Belarusian student visas begins at airports in Baghdad and Erbil (Iraq), Dubai (UAE), Beirut (Lebanon), Amman (Jordan), Istanbul (Turkey), and from mid-September 2021, Damascus (Syria)."
"After arriving in Minsk, local border guards or special units transfer people mostly to the Polish border - to places where they assume there are no Polish border guards. Once in the EU, the refugees head to Germany."
"The migrants have to pay up to €4 thousand for the "state transportation," organized by Minsk," writes the newspaper.
"The situation at the initial reception center in Eisenhüttenstadt (Brandenburg) near the border with Poland is so tense that winter tents are already being set up there," Bild reports.