"My Colleagues Work In Some Endless Covid Hell": Truth About Situation In Minsk Hospitals
15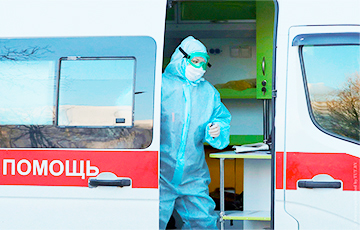 The health care system in Belarus may not really hold up.
Darja Chekhava, a former therapist of the 10th hospital in Minsk, who runs the popular twitter account "Plotkina," described what the real situation with COVID-19 in one of Minsk's hospitals is like:
"Briefly about the coronavirus situation: another intensive care unit was opened in the hospital where I worked.
My colleagues are now working in some kind of endless covid hell. Huge queues in outpatient clinics, sudden deaths against the complaints about fever and shortness of breath, lack of oxygen, overcrowded intensive care units (including those with patients under 30 years old) and high mortality rates.
And it's not that medicine is supposedly "wrong" - there are enough problems in all countries right now. There are just too many patients. It is physically impossible to provide all patients with oxygen or life support. That is why doctors sometimes have to "play God" and choose those patients who will be treated.
It's scary, but it's reality. My age-mates have to make the hardest decisions, and I see how they are slowly burning out.
Yes, we were taught that it can be difficult in medicine, but life has not prepared you that you will be burying someone all the time.
Are patients doing something to keep themselves safe, though?
Alas, no. 99% of intensive care patients have not been vaccinated. No one is willing to wear masks in public either. And everyone seems to think, "it won't happen to me," but then it does happen.
I want to convey the seriousness of the situation. Get vaccinated, take more responsibility for your health and the health of those around you - do whatever you can to reduce the risks of morbidity and mortality.
The health care system may really FAIL.
Take care of yourself."