8,500 Minsk Pensioners "Disappeared"
22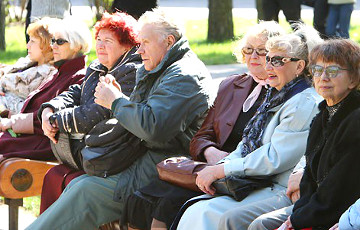 The number of those, working on a well-deserved pension has also decreased significantly.
The number of working pensioners keeps falling in Minsk. As of September 1, 147,591 people continued to work being on well-deserved pension. This follows from the data of the Committee on Labor, Employment and Social Security of Minsk city executive committee. For example, at the beginning of February there were almost 20.2 thousand more working pensioners in the capital, reports zerkalo.io.
For comparison, as of February 1, 2019, there were 175,206 people in Minsk who were working on a well-deserved retirement.
At the beginning of September this year, there were 466,934 pensioners living in Minsk. At the beginning of last month, 31.6% of the total number of pensioners continued to work on well-deserved rest.
According to the Ministry of Labor, in January, there were 475.6 thousand pensioners in Minsk, while in August - about 8.5 thousand fewer.