Maryna Adamovich: Belarusians Have Right To Simplified Obtain Of Political Prisoner's Status
3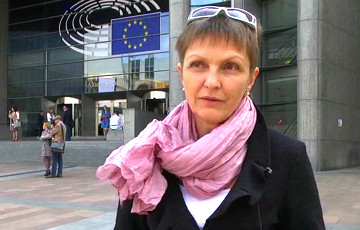 The figures of human rights defenders shouldn't diverge from reality.
Belarusian initiatives have prepared a public statement to ensure that the official number of political prisoners in Belarus no longer differs from the actual figures, reports Radio Racyja.
The purpose of this statement has been outlined by the representative of the initiative "Liberation 2020," the wife of Mikalai Statkevich, Maryna Adamovich:
- To date, the human rights community uses criteria that were developed in 2013, as a result of cooperation between human rights defenders of several countries of the so-called CIS. None of the initiatives and organizations that emerged against the backdrop of the 2020 protests are on this list, of course. We do not insist or propose to revise the criteria, we insist that they should be used taking into account the unprecedented situation that exists in our country today.
Viachaslau Kasinerau, representative of the initiative Dissident.by, enumerated the "pros" of the status of political prisoners, which not all eligible prisoners in Belarus have:
- People can write a letter to you only when they see your name in the media, on special human rights sites, in the news feeds. You will get there only when you are recognized as a political prisoner. This letter will not get to you, it will get to the administration. And the administration understands that this person is not alone - there is some kind of force behind him, close attention, which means they will not be able to use torture, and if they do, it will be limited. In addition, it is not only the administration's attitude that is changing. The relationship of fellow cellmates is changing, in addition to this - material assistance is provided for rehabilitation.
According to the speakers of the initiative, their statement urges to consider criminal cases, initiated in connection with the presidential elections in Belarus in 2020, politically motivated, as a minimum, and to check cases, which involve deprivation of liberty, in terms of the presence of political prisoners.