Activists Andrei And Palina Sharenda Deprived Of Registration And Apartment
8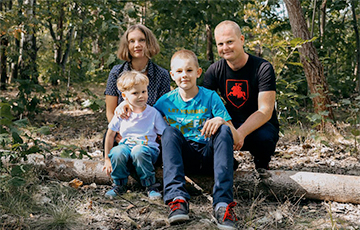 The authorities continue to put pressure on the family of activists of the "European Belarus" from Brest.
Today it became known about the illegal decision of the authorities to annul the lease agreement between the Brest Executive Committee and the European Belarus activist Andrei Sharenda. For the past six years, he and his wife, activist Palina Sharenda-Panasyuk, with their two children, have lived in a commercial rental apartment, which is on the balance of the city.
As the activist told the website Charter97.org, on November 2, a decision was made to extend the lease, but this decision was canceled on December 1. In fact, the family was deprived of housing and registration in Belarus.
Two criminal cases were initiated against Andrei Sharendo, he was forced to leave Belarus.
Palina Sharenda-Panasyuk was sentenced to two years in prison in a general regime colony on charges of "using violence against police officers and insulting them", as well as "insulting Lukashenka". During her detention, the woman was placed in a punishment cell several times; she complained of psychological and physical pressure.
Andrei also added that Palina was deprived of food parcels for three months.