The Belarusians of Sweden Urged the Country's Authorities to Sever Economic Ties with the Official Minsk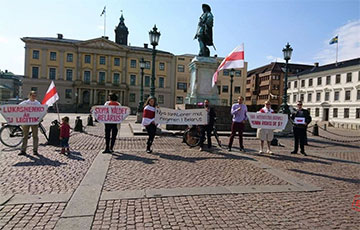 Photo fact
According to the Basta! Telegram channel, a rally of solidarity and protest of the Belarusian diaspora took place in Gothenburg, Sweden.
The Belarusians of Sweden urged the country's authorities to sever economic ties with the Lukashenka regime.
In particular, the protesters protested against the Swedish loan guarantees of cooperation between Siemens and companies controlled by the Belarusian regime.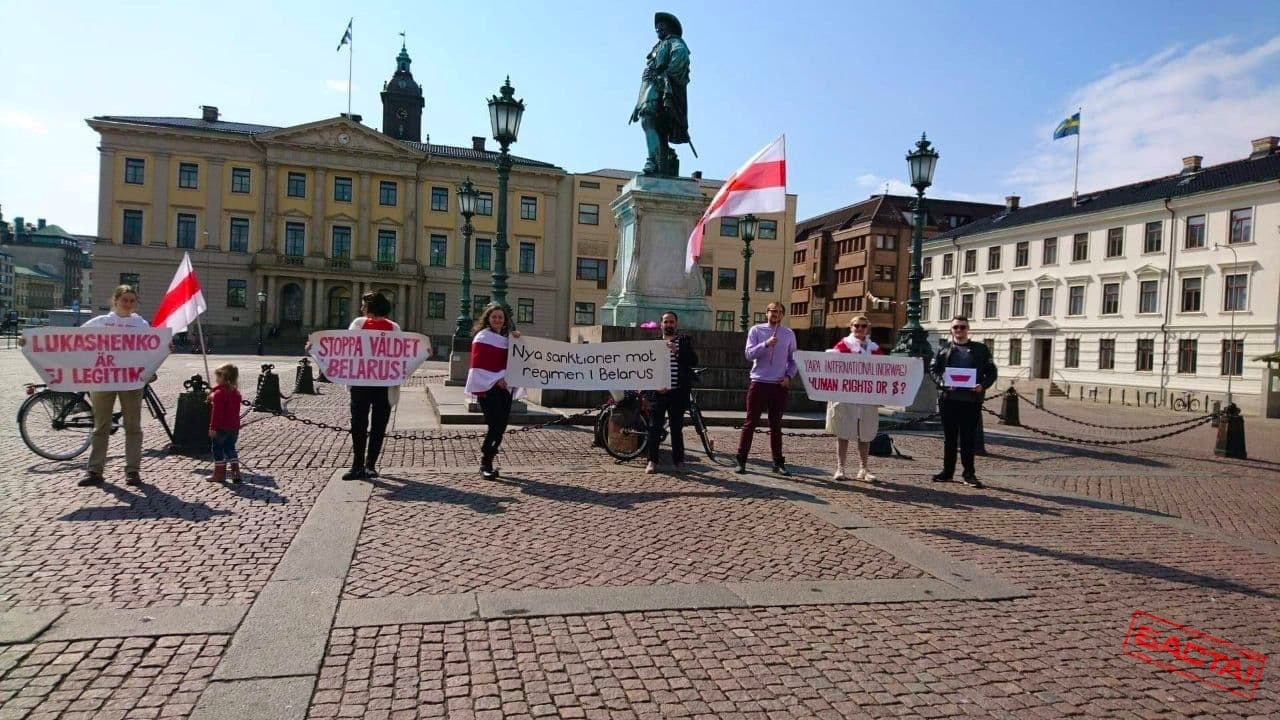 Recall that a journalistic investigation of the Kalla Fakta program (Cold Facts) was published in Sweden that the Swedish State Agency for Credit Crediting (EKN) insured a loan for a deal between the Swedish firm SIEMENS Energy AB and the Belarusian state-owned enterprises Minskenergo and Brestenergo. This report took up most of the evening news broadcast and was picked up by other media outlets.
The report tells about the political situation in Belarus, falsification of elections, mass arrests, torture, and killings of peaceful demonstrators, and that Sweden does not recognize either the legitimacy of the elections or the legitimacy of Lukashenka. Also, at Minskenergo itself, there were mass dismissals of workers who protested after the rigged elections, and one of the chiefs at the enterprise, Aliaksandr Buzo, was imprisoned in the torture prison of Akrestsina Street for refusing to fire dissidents. Nevertheless, EKN, for some reason, decided to insure the deal, disregarding the human rights situation, as required by their own charter.
Following the commencement of investigative journalism, EKN froze the deal for further investigation. Even though EKN is a government agency, the Swedish government does not have the right to intervene in specific decisions since Swedish law only allows ministries to issue general directives.
Earlier, the People's Anti-Crisis Management (NAU) and its head Pavel Latushka applied to terminate the insurance of the deal and EKN.