NATO: Democratic And Sovereign Belarus Serves Our Interests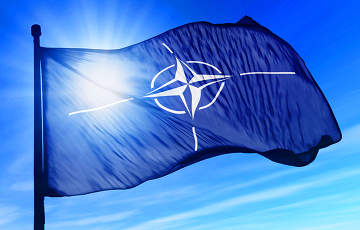 NATO countries have also called for the immediate release of all political prisoners.
NATO is concerned about the situation in Belarus and urges the Belarusian authorities to comply with international law and release political prisoners.
This was stated in a communiqué of the alliance, released after the NATO summit in Brussels on June 14.
"The policy and actions of Belarus have consequences for regional stability and violate the principles underlying our partnership," reads the document. NATO will continue to monitor the situation for the safety of the alliance, said the leaders of the NATO countries.
NATO called the incident with the plane in Minsk unacceptable and supported carrying out international investigations.
"We support the conduct of independent investigations, including by the International Civil Aviation Organization (ICAO). We support the measures taken by NATO countries individually and collectively in response to the incident," reads the statement.
NATO also calls on the Belarusian authorities to respect international laws, human rights and fundamental freedoms and to release immediately all political prisoners, including members of the Polish minority.
"A democratic, sovereign and stable Belarus is in our common interest. NATO countries remain ready for a mutually beneficial partnership between NATO and Belarus, taking into account the political and security environment," NATO states.
The communiqué says the alliance will monitor the Zapad-2021 exercise and calls on Russia and Belarus to act predictably and transparently in accordance with their OSCE commitments.