Hospitals Are Almost Full: Authorities Are Trying to Hide the Surge of COVID-19 in the Homel Region
36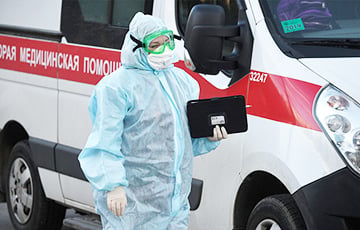 An Indian strain of coronavirus has arrived in Belarus?
The Homel website "Flagstaff" noticed that, yesterday, June 21, the newspaper of the regional executive committee Homelskaya Prauda, referring to its "Yezhu poniatno" channel, reported an increase in the incidence of COVID-19 in the Homel region.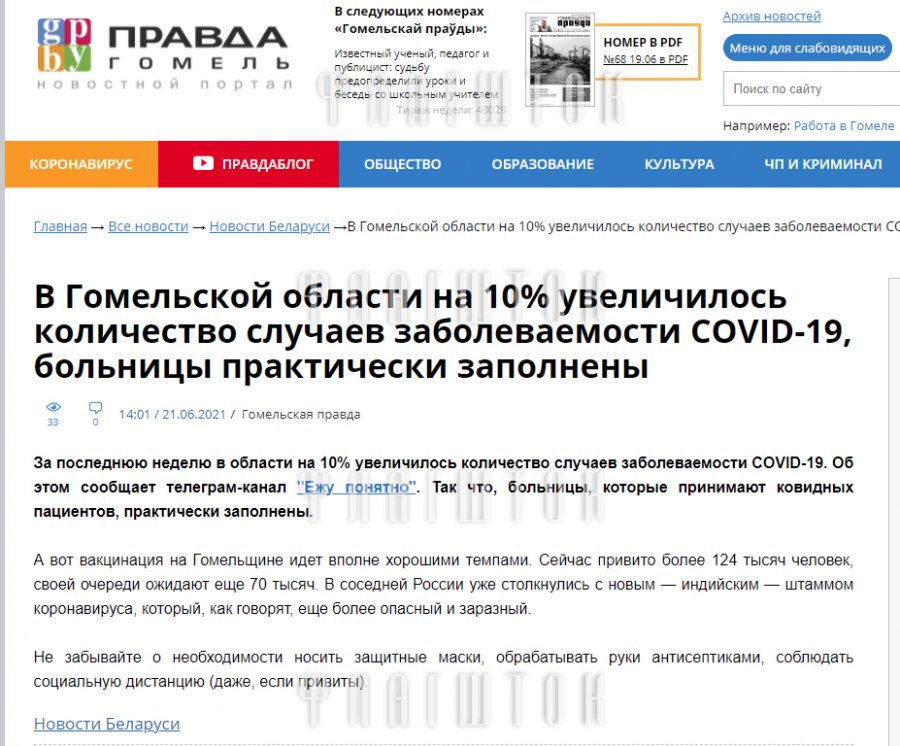 "Over the past week, the number of cases of COVID-19 has increased by 10% in the region. This is reported by the "Yezhu poniatno" telegram channel. So, the hospitals that accept covid patients are practically full," Homelskaya Prauda reported.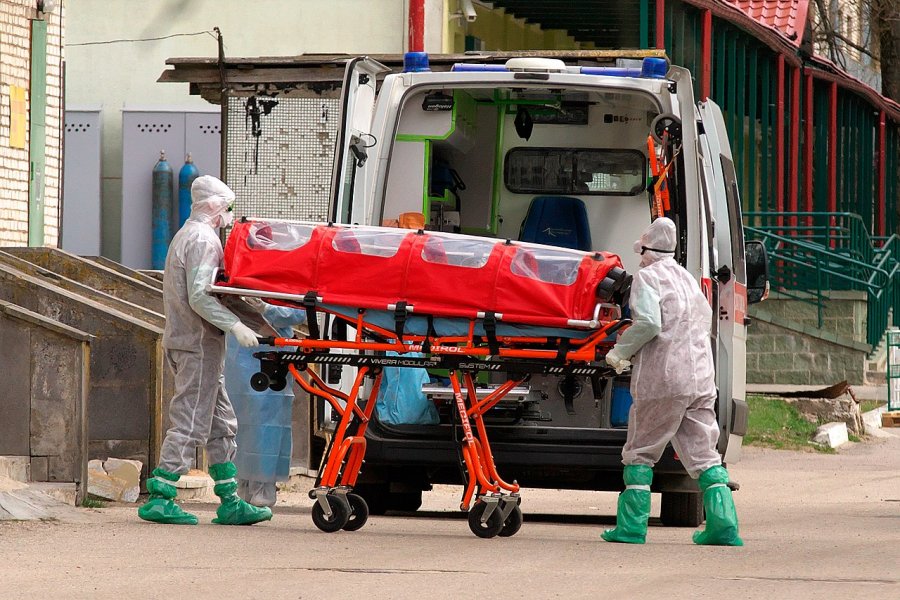 The article was soon deleted. There is no corresponding information in the telegram channel of Homelskaya Prauda now. There were no refutations on the website. At the same time, the repost of the article was preserved on the website of the newspaper Dnyaprovets of the Rechytsa region.
Let us remind you that now a large increase in the incidence of COVID-19 is observed in neighboring Russia. For example, in Moscow, on June 21, 86 deaths from coronavirus disease were recorded, which is the maximum for the entire period of the pandemic.