Belarusian Border Guards Beat Up Syrian Refugees And Took Their Money
24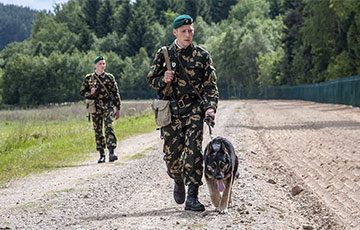 The migrants had arrived in Minsk from Jordan.
Belarusian law enforcers have repeatedly detained migrants on their way to the Polish border. According to the Syrian migrants, the border guards took away some of their money during the check and broke the jaw of one of the men, reports the Polish RMF FM radio.
The Syrians told Polish journalists that they had flown to Minsk from Jordan, where they had lived for several years. They took a cab to the Polish border, and they were allegedly detained several times by Belarusian law enforcers on the way.
The men stated that they had been robbed and beaten up by the law enforcers. Then they were dropped off at the border and shown where to go next.
The migrants got to Poland illegally, where they were detained by Polish border guards. One of the Syrians was taken to hospital: his jaw was broken. The others agreed to be fined. The Ukrainian driver, who helped the migrants cross the border, was arrested and accused of being involved in organizing the illegal border crossing.