Minsk Resident Shot KGB Officer Who Broke Into His Apartment
239
28.09.2021, 20:21

185,702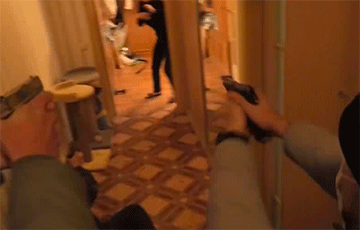 The Minsk resident was shot by the people in civilian clothes.
In Minsk, a KGB officer was shot during a raid at an apartment.
As Euroradio learnt, yesterday, during a raid a man resisted the KGB officers in one of the apartments. He shot one of them with a hunting rifle. The security officers fired The wounded KGB officer died.
According to the media, the killed man was Andrei Zeltser, an employee of EPAM Systems.
KGB version
"In the course of special measures to raid the appartments, where people involved in "terrorist activities" might be found, a particularly dangerous criminal opened fire on law enforcement officers with a shotgun in one of the apartments, as a result of which a KGB officer was fatally wounded.
The "criminal" was killed by firing back. The officer died from the wounds he received," reported the KGB.
In the video, published by state channels, they mention the name of the deceased KGB officer - Dzmitry and his codename - "Nirvana".