The Woman from the Video of the Shooting in Minsk - Who Is She?
8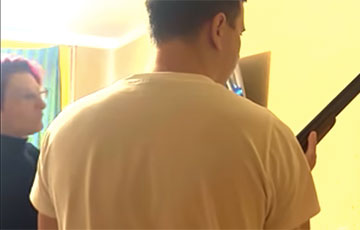 Several previously unknown facts about Maryja Uspenskaya.
Yesterday in Minsk, during a shooting in an apartment, a KGB officer and a man in the apartment were killed. His identity has been established: this is 31-year-old Andrei Zeltser, an EPAM employee and a sports fan. But there is little information about the woman who also appears in the operational video.
The site zerkalo.io has collected everything that is known about her at the moment.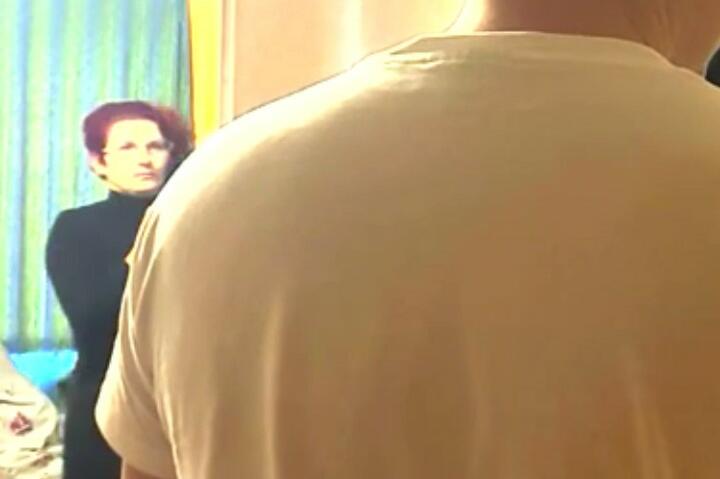 Personal data
As we managed to find out, the woman in the video is called Maryja Uspenskaya, she is 40 years old. She has been married to Andrei Zeltzer since 2011, and this is the woman's second marriage. In 2007, she married Aliaksandr Uspenski and changed her maiden name Yurchanka.
We managed to find out that Maryja was registered practically from the very birth in the apartment on Yakubouskaha Street, in which the incident took place. Most likely, this is her living space, which was "inherited" from her parents. Some readers informed us that Maryja studied at the Minsk school number 151 - it is located on Yakubouskaha street.
We also know Maryja's two jobs: in 2003, she was employed as an economist in DorOrs. Until the moment of yesterday's tragedy, the woman worked as a seller in the chain of Mila stores.
Maryja has a son, his name is Uladzislau.
"Very cheerful, loved her husband very much"
On condition of anonymity, we managed to talk with an acquaintance of Maryja. The girl emphasizes that they were not friends with her, they just communicated well.
- Masha is always positive, very cheerful. She loved her husband very much and treasured her relationship with him. She and Andrei went to psychologists: they had no problems but just wanted to build an even stronger relationship, - the girl clarifies. - Masha really had a very young handsome husband. Often on weekends, they came to work together on business - there I saw them together.
According to the interlocutor, Maryja did not mention anything that, at least in theory, could indicate the possibility of what happened.
- Exemplary, prosperous family. Yesterday, when I saw the video, it was a shock. And when I found out that she is on Akrestsina Street and Andrei was killed, I couldn't believe it. How could this happen? - the girl asks. - I don't know how she'll survive it.
We also found another person familiar with Maryja - a girl with whom she collected signatures after the elections.
- The girl on the video helped me collect signatures. After the elections, starting on August 10, we went door-to-door with her and asked those who voted for Tsikhanouskaya to sign. We simply wanted to show that there were more than 100 of them, as indicated in the official protocol, - says the interlocutor. - Obviously, [Andrei and Maryja] aren't terrorists at all. They're just active guys.
The girl noticed that, during the collection of signatures, they did not have time to talk a lot. Mostly Maryja spoke about the child:
- She mentioned a child but not a husband. Only that he is much younger. I was surprised that she was 40, - recalls the interlocutor. - She is very energetic and combative. It was evident that she had been living in that house for a long time: when they passed through the entrance, she knew who better not even knock on the door. And another observer from my precinct introduced us. She and Maryja knew each other very well.