Lukashenka Confirmed He Spread COVID-19
16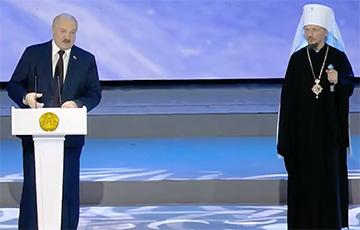 And he lied about pneumonia.
Lukashenka confirmed he had contracted COVID-19. This time, as the dictator stated, it was the Omicron strain:
- It does not cause pneumonia. I, for example, carried it on his feet. I noticed only at the end when a test was done.
Notably, the dictator earlier stated he had specifically covid-related pneumonia. Many people attributed his hoarse voice to this. It is not clear whether the usurper lied today or a week ago.
It also turns out that Lukashenka, infected with coronavirus, did not go into self-isolation, but continued to spread the virus. Yesterday, it became known that Metropolitan Veniamin, who was close to the sick dictator, contracted COVID-19.