Heartcry Of Ambulance Doctors In Salihorsk: 40 People Quit, No Strength To Endure This
14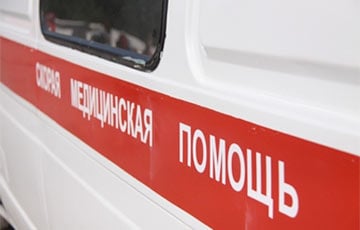 Additional shifts are not paid normally, and there is no less work.
The White Coats Telegram channel reports on the problems of doctors in Salihorsk:
— For example, in winter, doctors were forbidden to turn on the heating in the car if it's not standing at the station. There is also a ban on lying on beds at the substation, although the labor contract says that the work is "without the right to sleep", but with the right to rest. Apparently, resting lying down is always equivalent to sleep, according to the administration of the Salihorsk ambulance. Countless reports and fines against ambulance workers also take place.
We have already commented on COVID-related payments — doctors practically do not see them.
Many employees have already filed corresponding notes and switched to single pay rate, the majority do not want to take additional shifts, since they are not paid normally, and there is no less work.
Now the Salihorsk ambulance employs only 3 doctors for 8 positions. There are shifts with no doctor at all, which means that these days there is no intensive care team in the whole town. If some kind of severe case happens, the patient will be assisted by the paramedics of the linear brigades and it will be simply impossible to call ICUs for yourself, as it should be. Many linear brigades have only one employee when there should be 2 paramedics. The brigades are understaffed and unformed.
The situation at the Salihorsk ambulance station began to deteriorate rapidly with the arrival of a new head and new bosses from Barauliany.
More than 40 people have already quit the Salihorsk ambulance service. Doctors could not tolerate the decrees of the new authorities, complete chaos and disorganization and a mess both in COVID-related payments and in everything else.
If this continues, Salihorsk will soon be left without an emergency medical service.