Belarus General Staff: Any Provocation from Ukraine May Occur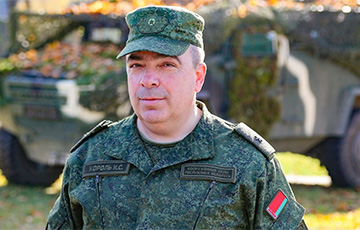 A strange statement by Lukashenka's general.
The Lukashenka regime has again announced "possible provocations on the border with Ukraine". This time, through the mouth of Deputy Chief of General Staff of the Armed Forces of Belarus Igor Korol, BelTA reports.
"There is unbiased information that there are U.S. counter-battery control stations near our borders in the direction of Ovruch. As of today, Ukraine has concentrated about ten thousand soldiers in Rovensk direction against the Republic of Belarus. There are six thousand of them on the direction of Ovruch, and 4.5 thousand on the direction of Chernihiv. There are artillery units, armed with the most modern American equipment, and units of anti-aircraft defense," said Igor Korol.
The first deputy head of the General Staff stated that Ukrainians allegedly mined roads and bridges on the neighbouring territory and conduct intensive patrols with reinforced units.
"Everyone is armed; everything may happen," the Lukashenka general said.