Belarusians May Be Deprived Of Child Allowances When Going Abroad
9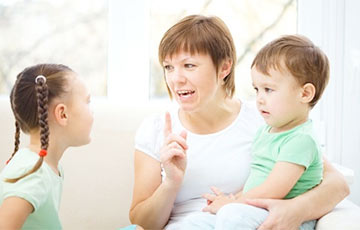 In what cases is this possible?
Belarusians with children under three years old who travel abroad for more than two months must notify social services about this. In this case, until they return to the country, they will stop receiving child allowances. Journalists of zerkalo.io were told in the Social Protection Fund what would happen if they "forgot" to warn about leaving abroad and continue to receive money for children. Earlier, there was at least one criminal case opened because of this.
— State allowance is paid for children registered at the place of residence in Belarus, subject to their actual residence in the country. The payment is terminated if the child actually leaves the republic for a period of more than two months, the Social Protection Fund says.
The payment of benefits is terminated from the first day of the month following the month of departure.
— Provided that the recipient of the benefit reported this no later than five calendar days after the day of departure. If the beneficiary has violated this deadline, the payment of allowances is terminated from the date of departure. Upon the return of the child to the country, the payment of child allowances is resumed from the day of the application, the Social Protection Fund clarifies.
If you conceal information about the departure of the child, but the social services later become aware of this, then the "extra" money will have to be returned.
— If the recipient of the allowance did not report the child's departure abroad, the payment of the allowance was not suspended. In this case, the overpaid amount of the allowance is subject to return from the day the child leaves the republic until the end of the month in which the child returned to the country, the fund explains.
You can inform about the departure of the child abroad "in any convenient way", including via e-mail.
At the same time, officials in each specific case will set a period for which the overpaid money must be returned. It can be either a one-time return, or according to a special schedule.
—In case of refusal to return the overpayment of allowances on a voluntary basis, deduction is made on the basis of a decision of the commission in the amount of no more than 20% of the amount of the current allowance until the debt is fully repaid. In the event of the dismissal of the recipient of the allowance, the remaining debt is collected in court, — they say in the Social Protection Fund.
In 2021, a criminal case was opened against a resident of the Chavusy district who left for Poland with her child, but continued to receive allowances for them.
Last year, also in the Smarhon district, social services found out that a local resident went abroad, but continued to receive child alliwances. No criminal case was reported.