Duda Urged World To Provide Ukraine With Weapons And Modern Equipment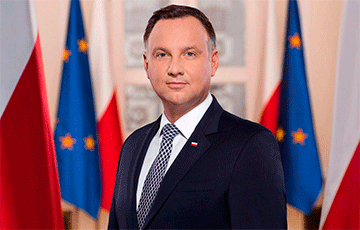 The international community must help Ukraine end the war.
Polish President Andrzej Duda has called on the world to help Ukraine not only humanitarianly, but also militarily.
According to a UNIAN correspondent, he said this during a joint press conference with Ukrainian President Volodymyr Zelensky.
"The question is: what should be done to end this war? First of all, we have to support Ukraine. The defenders of Ukraine have shown themselves braver than the world thought they were... They (the Russian army - note) lost their hats, fleeing some cities in a hurry and leaving their APCs behind and fearing that the Ukrainians would destroy them," Duda said.
He stressed that this war is "the defeat of Russia".
"But Russia is strong. There are many people there. And this war will continue unless the international community helps in ending this war. And how can this be done? By continuously helping Ukraine. Not only with humanitarian aid, which is very important, but also by supporting Ukraine militarily. That is why I appeal to the whole world to provide military assistance to Ukraine," the Polish president stressed.
Duda added that Ukraine needs weapons and modern equipment to fight.