Lithuanian Railways Stops Transportation Of Belarusian Metals And Timber
3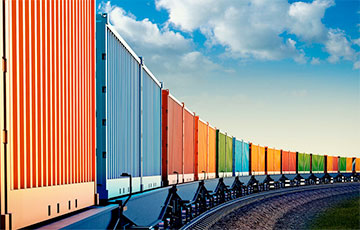 Lithuanian Railways will accept the last trains with these cargoes from Belarusian Railways on May 31.
Lithuanian Railways announced the cessation of transportation of Belarusian sub-sanctioned goods since June of this year, according First Vice Prime Minister Mikalai Snapkou, the website belmarket.by writes.
"On May 17, Lithuanian Railways notified the Belarusian Railways that from June 4 the transportation of sanctioned goods including woodworking products, rubber products, ferrous metals. The last trains with these goods will be accepted from the Belarusian Railways on May 31. That is, only goods that do not fall under sanctions will continue to follow in this direction," Mikalai Snapkou noted.
According to him, 16 million tons of cargo was transported to Lithuania last year. Potassium constitutes the main part of the cargo weight. The rest are as follows: building materials, woodworking products, and metals.
Moreover, the First Vice Prime Minister stressed that railway transport today operates under the conditions of a complete cessation of transportation and communication with Ukraine. The total losses in two directions (Lithuanian and Ukrainian) amount to 26 million tons of cargo.