Coronavirus Restrictions For Foreigners To Enter Belarus Abolished
3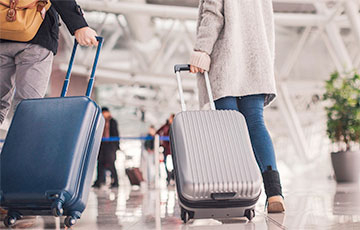 The document has been officially published.
The decree of the Council of Ministers of Belarus on lifting all coronavirus restrictions for foreigners entering Belarus has been officially published. Earlier the Council of Ministers had reported on cancelling these regulations on May 28, reports zerkalo.io.
The document abolishes the Council of Ministers' resolution No. 624 of October 30, 2020, which imposed all the restrictions and requirements for foreign nationals arriving in Belarus, along with all its amendments and additions.
Thus, prior to May 28, foreigners over six years old, if they had no residence permit in Belarus, had to present a negative result of PCR test for coronavirus or a certificate of vaccination against COVID-19 when entering the country. The absence of these documents was grounds to refuse entry. Exceptions were made for certain categories of persons - transit passengers, diplomats, truck drivers and so on, as well as Russian citizens entering through the border with the Russian Federation.
Now, no coronavirus-related documents are required; foreign nationals can freely enter Belarus under the usual rules.
The decree was signed by Prime Minister Raman Halouchanka on May 30 and applies to relations that have arisen since May 28.