Oleh Zhdanov: Putin May Assign Lukashenka's Army Two Tasks
13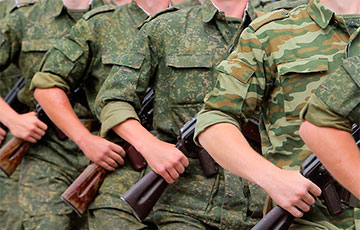 It is likely that Lukashenka is preparing to join the war against Ukraine.
It is likely that today Lukashenka is preparing to join the war. Military expert Oleh Zhdanov said about it.
"I will say that it is quite likely that Belarus is currently preparing to join this war. Putin really has few leverages to put pressure on Lukashenka. "I believe that he will do his best to avoid this step, and at least until the first of July, when the CSTO summit is scheduled, this order may not be given there," the expert said, adding that it is necessary to pay attention to the combat preparations of Belarusian troops on the border.
"On the other hand, he (Lukashenka) is handing over ammunition, and there is talk about the military equipment of the Russian army. This indicates the opposite, as it is not entirely logical to give away ammunition on the eve of the start of the invasion," the military expert said.
Zhdanov stressed that he still leaves the possibility of intervention 50-50, but added that he understands that Putin will do everything to force Lukashenka to really join this war.
He also noted that Belarus is already a party in this war, but the only thing Lukashenka does not want is to involve the Armed Forces of Belarus.
"Belarus really provided the entire military infrastructure for another state to attack Ukraine. Lukashenka does not want to take the last step: the only element not involved is the Armed Forces of Belarus. We are talking about using the Armed Forces of Belarus to attack Ukraine," the expert said.
"It is a very important step for Putin because it gives the Russian Federation the opening of a second front and we will be forced to withdraw part of our forces from the East," Zhdanov emphasized.
"That's the first thing. The second thing: the Armed Forces of Belarus may be tasked with trying to advance along the western border of Ukraine and Poland in order to block the delivery of Western military aid to Ukraine. Here are two tasks, in my opinion, Putin insists and forces Lukashenka to give an order," the expert added.
Zhdanov noted that Putin's main goal is to make the army of Belarus, with its blood, bind and pull off part of the forces of our army from other directions, where Russia still cannot achieve significant success.