Russian Air Defence Shoots Down Its Own Fighter Jet Over Donetsk
18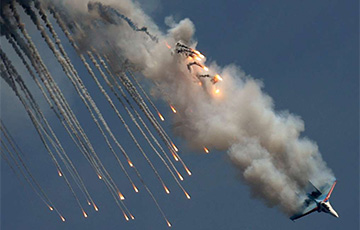 A video of the plane's crash site has been published.
Yesterday, March 20, Russian occupiers' air defence systems shot down their aircraft over occupied Donetsk.
The day before, Russian air defence systems were activated over temporarily occupied Donetsk.
The invaders again demonstrated their abilities and demilitarized a Russian military aircraft.
The footage is published by the Ukraine 365 TG channel.
According to preliminary reports, the Russian army helped to carry out a "negative flight" of its Su-27 or Su-35.
"Beat your own so that others fear you!" users mocked the Russian army. Judging by the video, the pilot managed to eject.
Donetsk residents who filmed the video claimed to have seen a man under the parachute dome. He is known to have survived.