AFU Soldiers Destroy Two Russian Intelligence Complexes With Fantastic Accuracy
3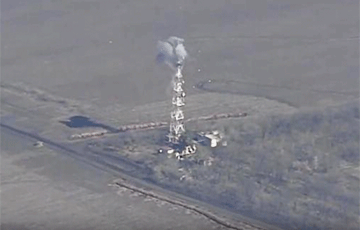 The moment of hitting by artillery has been shown on video.
Artillerymen of the 92nd separate mechanized brigade named after commander of Cossack camp Ivan Sirko destroyed a complex of radio reconnaissance and electronic warfare.
According to Censor.net, fighter of the 92nd brigade and lawyer Leonid Maslov reported about it on his page in the social network and published a video of the successful artillery attack.
"The enemy installed a number of their antennas on the communications tower for electronic scouting and electromagnetic warfare. This was prevented by our artillery. First, the electronic scouting control room with personnel hiding in the building is destroyed. A single high-precision round leads to the desired result. Minus almost all the personnel of the next unit. And then the tower itself with the electronic equipment. The enemy has a lot of people but not many antennas. One more shot with artistic precision. Like in a circus," writes the author of the publication in a comment to the video.