Zelensky Invites Xi Jinping To Ukraine
15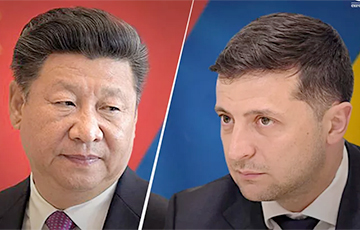 The Ukrainian president also mentioned the Kremlin's statement on the deployment of nuclear weapons in Belarus.
President of Ukraine Volodymyr Zelenskyb invited Chinese leader <>Xi Jinping to come to Ukraine.
reported.
Volodymyr Zelensky gave an interview to the publication. He said he had not been in contact with the Chinese leader since the start of Russia's full-scale invasion. Therefore, Zelensky would like Xi Jinping to visit Ukraine.
"We are ready to see him here. I want to talk to him. I contacted him before the full-scale war. But for this whole year, even more than a year, we had no contacts," President Zelensky said.
He also suggested that the announcement of Russian President Vladimir Putin's decision to deploy tactical nuclear weapons storage facilities in Belarus is related to the results of Xi Jinping's visit to Moscow. In his opinion, Xi did not give the leadership of Russia the expected guarantees.
"What does it mean? This means that the visit did not benefit Russia," Volodymyr Zelensky said.