Battalion To Maintain Martial Law Formed In Belarus
15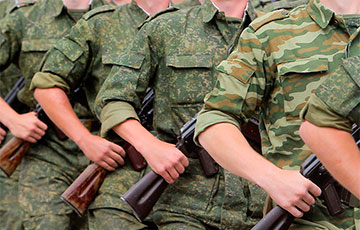 Are the authorities preparing for war?
A battalion of reserve servicemen is being formed in Barysau district, reports the Pozirk telegram channel. One of the functions is to maintain martial law.
"It is necessary to form a headquarters of Barysau district and a separate rifle battalion," said Dmitry Volfovich, head of the territorial defense department of the military commissariat of Minsk region.
According to the Defense Ministry, "individual training, harmonization of units and platoons" and the final stage - "staff training" - will be held with the reserve servicemen.
The participants will undergo fire training, and the final stage of the comprehensive inspection will be a "command-staff exercise".