Canada Extends Exceptional Sanctions Against Lukashenka
2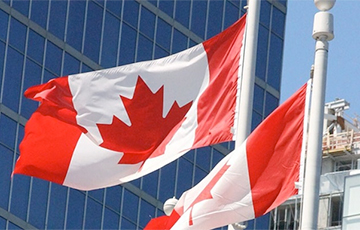 Similar measures were taken only with regard to North Korea.
Canada will indefinitely extend the most-favored-nation treatment of imports from Belarus and Russia, which was introduced a year ago. Such a conclusion can be made based on the draft of the Canadian budget for fiscal year 2023, OL says.
Draft budget-2023 provides for an amendment to the customs tariff. It will indefinitely extend the elimination of the most-favoured-nation tariff treatment for Belarusian and Russian imports.
Canada terminated the most-favoured-nation tariff status in trade with Belarus in March 2022. Since then, imports from our country have been subject to a 35% duty.
Canada has taken similar measures only with regard to the DPRK.
Earlier it was reported that in November 2022, Canada extended sanctions against Belarus: a number of Belarusian banks found themselves under the restrictions: Belarus National Bank, Development Bank of the Republic of Belarus, Alfa Bank (Belarus), MTBank and Paritetbank.