AFU Destroy Two BMPs With Enemy Landing Force Near Svatove
1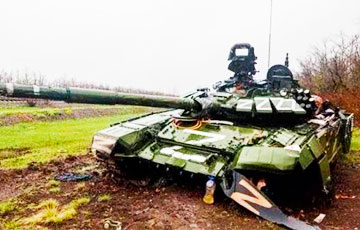 Occupants went on the attack but overrated their strength.
In the Svatove (Kupyansk) direction (the northernmost section of the front in Kharkiv and Luhansk Oblasts), AFU soldiers repulsed an attack by the Russian occupants, destroying at least two BMPs of the invaders.
This was reported by the Telegram channel Donbass Operativny, releasing the corresponding video with the commentary: "The area of Svatove. AFU eliminated the landing of katsapni; the assault is completed."
The video was shot from the ground by a Ukrainian defender, who calmly approached the still smoky enemy equipment. It might drive up close enough to our positions.